There's a vibe that we provide that no one else can. We have so many unreleased DRB music over the years, so now it's like let's just give them this thing.
The roots of being alté as we know it were largely set in motion about a decade ago, and it would be impossible to not trace it back to the days of the Double R Boys, who we all know today as DRB. When I was a young teenager, any kind of proximity to them gave you automatic cool points, whether it was from getting emailed the links to their tracks like "Marry You" and "Wait A Minute", or that Teezee waved to you from afar at their annual DRB concerts.
Today, not much has changed apart from the fact that the foundation they set all those years ago has now been built into a mansion, which houses Lagos' creative scene. We're expecting their debut project 'Pioneers' after 10 years of being a collective, and ahead of the release, we spoke to TeeZee, BOJ & Fresh L about their decade of contributing to the creative scene in Lagos, what to expect from the album and more.
'Pioneers' is a love letter to alté as a whole, with a star studded guest list featuring Odunsi The Engine, Santi, Tems, WANI, D-O, Lady Donli and many others. The group released their fourth single off the upcoming album "Softly" last week, and with the eclectic range of sounds from all three other singles; "Necessary", "Shomo" & "Based On", 'Pioneers' is definitely a defining moment, bringing all their efforts over the years to full circle.
As a collective, DRB saw ahead into a time when accessibility, lifestyle and experiences are just as important as the music itself. While they've always stayed connected to the music in some way or the other, what DRB sell to us much like it was when they were just the cool guys in school, is themselves.
Years before social media apps like Instagram or Snapchat allowed people feel like they had direct access to their favourite celebrities and influencers, DRB continuously gave the community a peek into their lives. With several vlogs and Facebook videos of them just hanging out or following them as they toured from uni to uni within the UK, the intimacy of these posts also helped them gain a cult following and remain relevant, where everyone watching was made to feel included.
DRB have always been the kind of collective to set the pace. They were the first in our community to actually grow outside of the community, and their first act as a cool and trendy collective of adolescents eventually gave way to their second act as mature solo artists. With their upcoming project, the group is stepping into this next act nicely, having seen the creative scene from bird's eye level, and touched on every corner from fashion and lifestyle to music and parties. Following in the steps of Wu Tang or Odd Future, clothing and appearance were a big selling point for them. Each member represented a distinct aesthetic which challenged shallow societal representation, and in turn strengthened their collective force.
All those years ago, their branded t-shirts became something of a status symbol amongst our community, and their close friendships with other burgeoning fashion houses such as Modus Vivendii and WAFFLESNCREAM intensified their position as tastemakers. They dressed to stand out from everyone, which today, has become a defining factor of the alté community today.At some point during the last decade, Teezee adopted the moniker 'Fresh Prince Of Las Gidi' thanks to his colourful mix and match of clothing, and BOJ established his signature look wearing a big hat and sunglasses which we still see him rock today. The alté scene is coloured by a bunch of people wearing and doing whatever they want, not following the trends from the runways or Instagram, which is considered – much like the original Fresh Prince was – outlandish.
Before the creative scene became what it is in society today, young Nigerians who were creatively inclined had to deal with a lot of nay sayers who saw our work as a hobby, rather than something to be taken seriously. With their music, they have always touched on topics which were relatable to listeners, and in the wider scope, represented a generation who collectively decided to rewrite the rules to suit our own paces.
When I asked the group why they decided to make an album after 10 years on the scene, they said:
"As you develop yourself as a person, and if you care about your craft and what you're doing, you realise that there are some certain things you need to do to get things done. Life happens and you become forced to take things more seriously. When you get to adulthood, you have to be forced to translate the your passion into bar."
This drive to create room for their own normal, allowed DRB to explore many different options outside of the music to make things happen for themselves, from organising parties to branching into the media (Teezee as co-founder of The NATIVE & Fresh L as founder of Alte Daily). Being the oldest member of the collective, TeeZee takes on the role of the organiser, who makes sure things are always in order.
Fresh L tells me about Teezee :
"He has always been like the big brother of the group, the one that's always making sure everything is in order. He's mostly in charge of our visual identity and does most of the creative direction. He brings in the business for us and generally makes sure we're always doing what we need to be doing"
Musically, he has consistently maintained a melodic flow which made songs like "Swagga Mi Gbona" and more recent tracks like "Softly" as enjoyable as they are. After being quiet on the music side for a few years, Teezee returned with a big bang with his standout verse on BOJ & Ajebutter's "Amala" in 2017, which housed the iconic line "I dey shaku with Naomi".
In his time as the Brand Ambassador for Jameson Nigeria, Teezee managed to make whiskey the go to choice for young party goers, through carefully curated events from the weekly parties at Vapors; Trap Jungle to our annual festival, NATIVELAND. His experience putting together the best and most unique experiences for young Nigerians made him a trusted voice in the corporate world, which facilitated a lot of financial backing for the creative scene as a whole.
Speaking about what we can expect from him on 'Pioneers', Teezee said:
"Naturally, I've always been melodic, with a weird sounding vibe and unorthodox flow like you hear on "Toyin". As everyone has grown, our sound has evolved, but with this project, I really want to show that this is my vibe."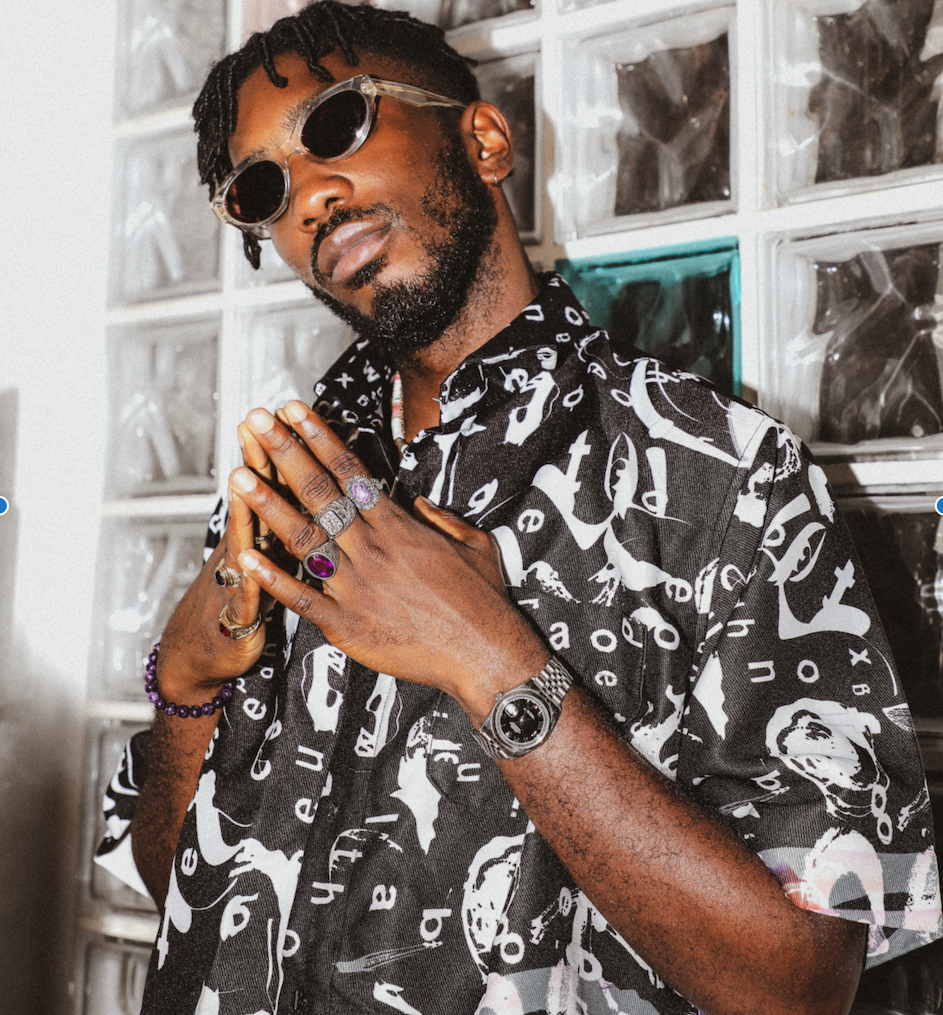 Their individual strengths within the collective definitely play a key role in continuing this drive, and this is only possible through their close camaraderie and need to see each other winning. Having been friends for most of their lives, they have an unspoken understanding of each others' strong points, which helps their music, branding as a collective and business decisions.
Since NATIVE 11 alum, BOJ moved back to Lagos from schooling in England, he won over the affection of Nigerians with his ability to kill every single hook he's featured on. His relationship with other artists in the game gave DRB that extra leg in to the music scene, and having featured on super popular songs like "Omo Pastor", "Feel Alright" in the early 10s gained the group the attention of a wider Nigerian audience.
Speaking to the NATIVE about BOJ's role,
"He's been the most popular guy, he's been on major hits and people see him as like the most blown guy and he always brings us along with him. Sonically and melodically, he has the ear. He also provides the balance in the group, when we're all being eratic, he's the voice of reason to bring some grounding to the conversation so everyone is still productive."
BOJ has spent the past decade listening to more music which has contributed to making his melodies better, so we can expect more fire hooks from him in the future. He's also been paying more attention to his lyrics, which we can see clearly through his most recent feature on Gigi Atlantis' "Deathproof", where he sends a timely message about perseverance and resilience. On this album, he's interested in being more vocal and saying more things than he used to, in order to reflect his personality better.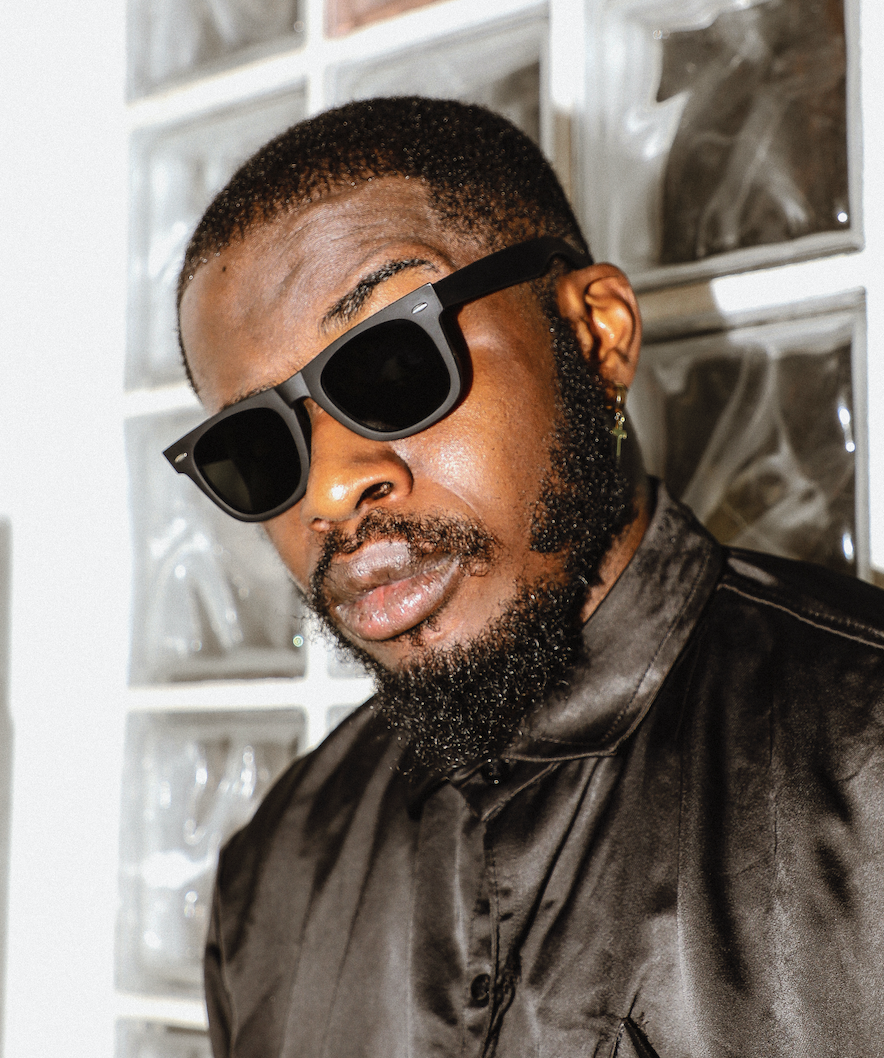 Back in the day, DRB used to be a bigger collective in conjunction with CE – CE/DRB, which also included artists like Kasien, Tau Benah 3 Feat and more. In that time, they gave us songs like "Go Harder" & "No Send", and even though this collective doesn't really exist anymore, they've all continued to work together in different capacities. Fresh L has now started a media outlet with Shayo Okupe (aka 3 Feat or Thr33), in addition to ploughing his own way through the music industry since he moved back to Lagos in 2016.
When we spoke to him prior to the release of his mixtape, S.U.N.S, there was a clear feeling of unfinished business when he discussed the group's 10th year anniversary. They have been gearing up to this moment for a long time, a BOJ tells me that Fresh L plays the unique role of setting the tone for when they're making music:
"When it comes to setting the storyline and subject matter that has happened to us, Fresh L is our guy, we want to represent young, black, Nigerian man and he always gets it. He has also managed to keep the brand alive all this time since we've been quiet on the music side on social media. He's kind of like our voice on social media, whether it's positive or negative. *chuckle*"
His social media pages, especially Twitter, are typically littered with him saying incendiary things to rile people up, but even after being trolled countless times, Fresh L refuses to conceal this aspect of his character to appease the masses, and others who don't know him personally. 
Through his mixtape, S.U.N.S, we saw an evolution of his sound from straight up raps to suit different melodies. His strength as an artist lies in his pen and his flow, and while he still considers himself a rapper at heart, over the years, his sound has become more malleable. Showing versatility with songs like 2018 summer hit, "Firewood" or his contribution to BOJ's bolshy track, "Awolowo", he's spent the past decade polishing his craft in preparation for what we've getting on the new album.
Speaking to us about what to expect from him on this album, Fresh L said:
"I always want to rap. I'm still trying to put as many bars in there as possible, however I've trained myself to the point where I can do it on any kind of beat. Whether it's hip hop, afropop anything. As long as I'm saying what I need to say, I'll ride the wave."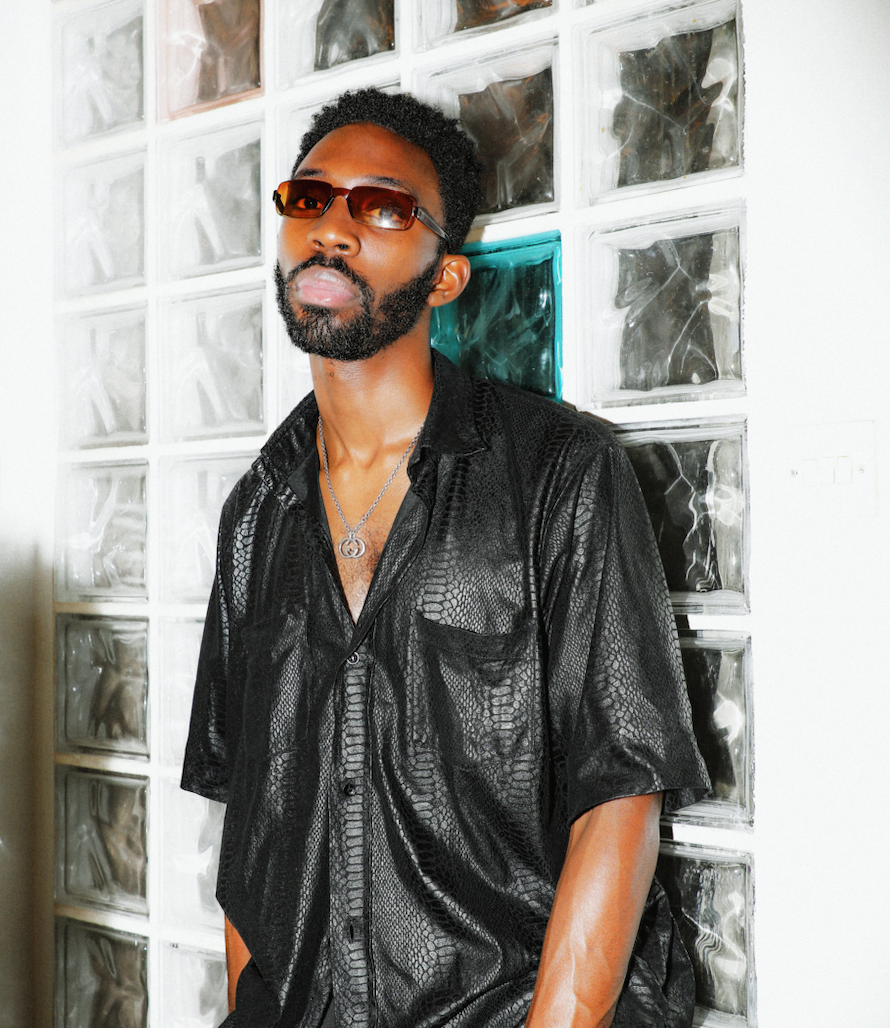 Today, one could very easily argue that the Nigerian musical landscape is more liberated from the audience's expectations than it's ever been, and artists now have the room to re-imagine genres to fit their own personal expressions. The role 'Pioneers' will play in this is difficult to overstate, being a cultural coming-of-age of sorts, and housing all the popular facets of music we all enjoy from rap & R&B to street-hop and dancehall influenced tunes.
When making music, it's very important for them to stay true to themselves, much like it is for anything else they involve themselves with. 'Pioneers' is their playground as a group, which allows them express themselves as individual artists who belong to a collective.
After 'Pioneers' drops this weekend, we can expect more music from each of them as usual. They are all individually working on new music, and they all have new projects on the horizon. According to them, DRB is just the legacy and the foundation that will forever be there. Their album to them, is a means to "introduce people to the past and the future, and 2020 is the perfect year to do that, because it's not the same world we used to be in".
TeeZee is one of the co-founders at The NATIVE
---