That Culture Clash Johannesburg was the premier edition of the Redbull Music Academy event on African soil, didn't stop the aftermath of Patoranking's outing  due to a technicality, from making news headlines in Nigeria anyway. The tabloids in the nation seem to take some sweet pleasure in reporting failure, luckily Patoranking's disqualification is a slight discomfort when measured against what it means to perform at Culture Clash.
Compared to fellow outliers Wizkid and Davido, coverage around Patoranking's global crossover moment hasn't matched up to the progressive leaps he has made since he broke out of the streets of Ijegun, Lagos. Performing at one of the most innovative music experiences in the world fits as a perfect example of Patoranking's understated row over the last twenty four month period. Just before his performance at Culture Clash last month, we caught up with Pato to talk about this and his creative process amongst other related topics.
Read our conversation with the Afro-Dancehall singer below.
Can you describe your music in three words?
My music in three words; amazing, great and inspiring?
Your sound has been consistent since your debut; can you speak about your influences like Fela, The Marleys and artists of recent times?
Fela and Bob Marley have really and truly inspired my music, and if there is anything I wanna take out from them, it would be the longevity of their sound and that is what I'm trying to do, that is what I'm doing, that is what I'm practicing. Recently I listen to everybody, I listen to all types of sounds, but I wanna sound different from everybody.  You will definitely know I have a touch of Fela and Bob Marley.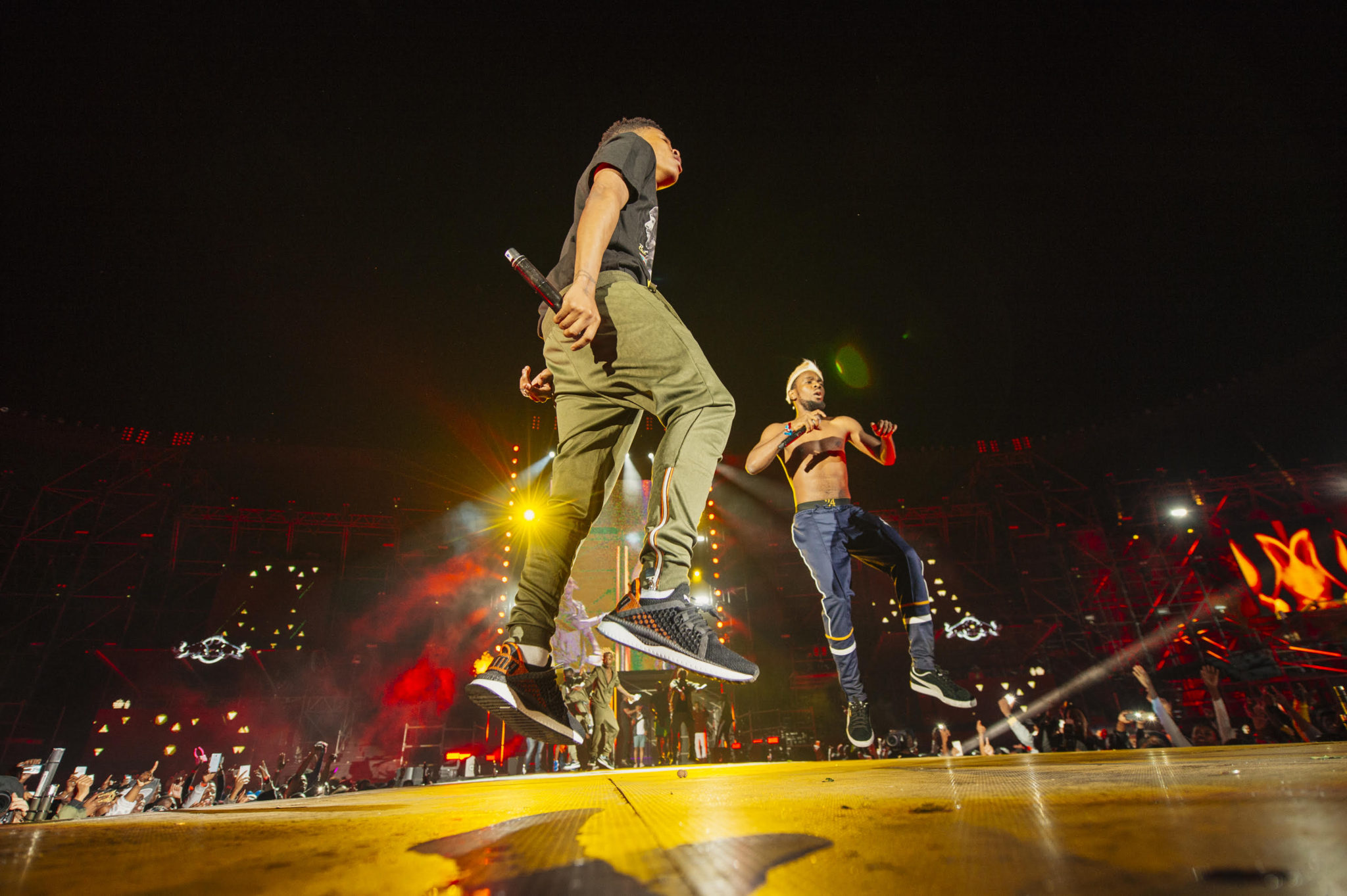 So how do other markets affect your sound right now, like the Nigerian and Afrobeats sound, how do they influence your market?
Yeah It's very important I get in touch with other markets because two things; I wanna be known there, and I want to sell my culture to them. My target audience is the global audience, you know, everybody, I wanna capture everybody so it's very important that I tap into those markets.
In 2015 and 2016 you had two of the biggest songs in the respective years ("My Woman" + "No Kissing Baby"). Why do you think some may still not view you in the elite class of active artists?
I have never thought that…I believe there is enough space for everyone and once I start to see it as a competition, the whole point of winning alongside other African artists, is futile. I think the question is, do people view or see me [at all]? And the answer is yes, they do.My fans do, and I see them too. I am more than grateful for all the love so far.
There has been a lot of talk recently about who "started" this sound or the next etc. As someone who has been making dancehall music from the beginning, what are your thoughts when you see other artists now try their hand at dancehall-inspired songs?
Originality is key and in the same way I had an inspiration and a mentor when i started, is the same way people now see me as one. I have customised and become one with my sound so even though you might know who i draw inspiration from, you can still differentiate me from them. However, sound and style of music is a cycle that rotates with different generations and all are welcome to try whatever genre they identify with, including dancehall. My thoughts are, keep it original, relateable and consistent.
Your debut album GOE, charted on the Billboard Reggae charts. What has changed since then?
A lot of things. In fact, I never expected the album to chart on such a global scale, and since it happened it has made me realise I could get more. Next time we could be looking at winning a Grammy with an album, number one on the Billboard charts, not just number four.
Can you tell us about SummerFest, and how it felt being the only African artist on the bill, at the Summerfest?
Super Excited. My kids will be taught in school that their dad was the first african to perform at the biggest Reggae festival in the world. I learnt a lot in terms of staging and music as well and it's an experience worth sharing.
Artists mature in their sound as they grow, what has changed since you started?
A lot has changed, my writing skills, the fact that I'm able to interpret how I feel and make it musical. I've grown wiser and stronger musically, I'm more musically inclined.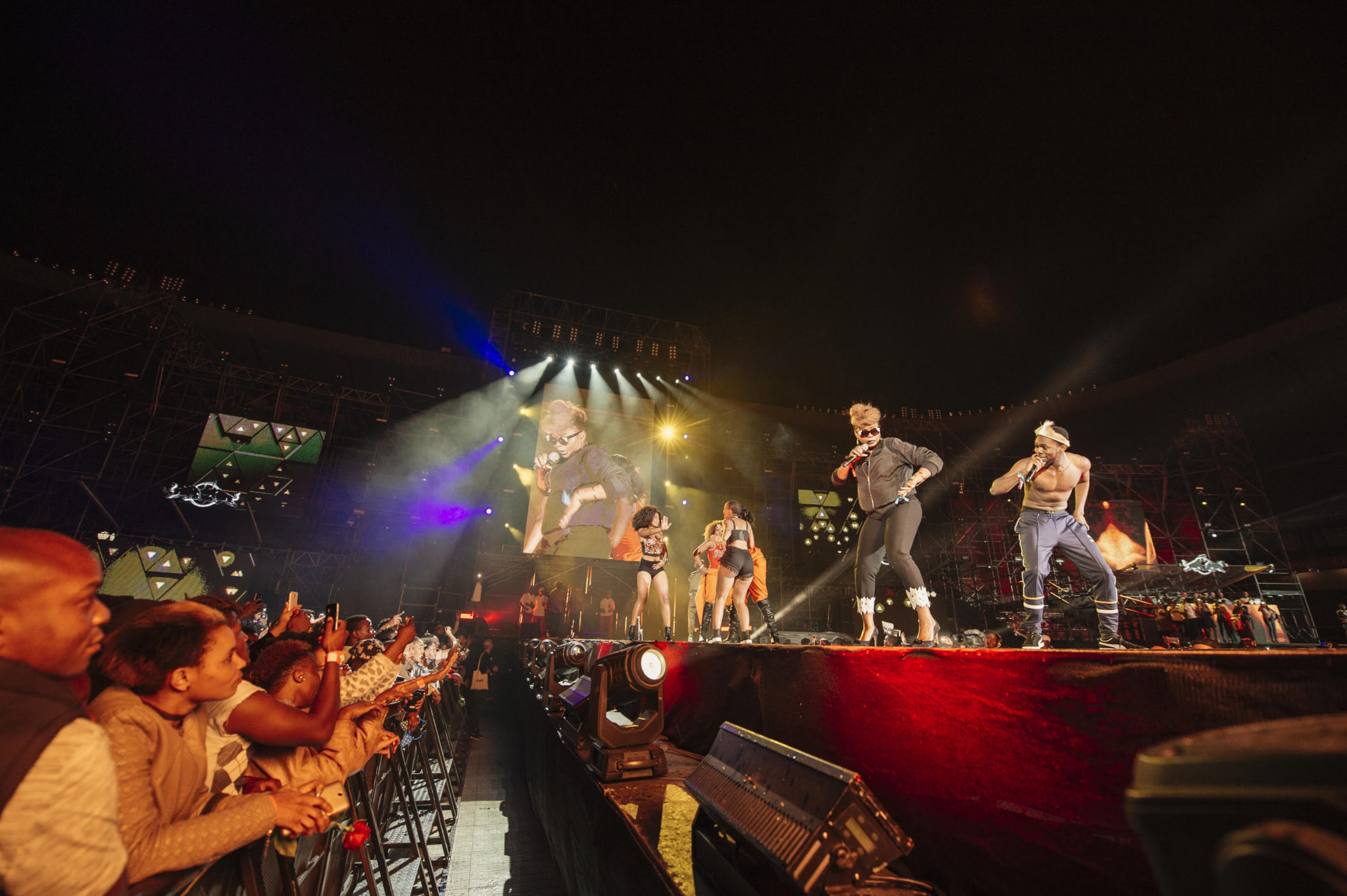 What 's the most difficult thing being Patoranking?
The most difficult thing being Patoranking is that you have to keep the brain working 24/7. You have to work smartly-hard. Haha.
What are your thoughts on Clashing coming to Africa, do you think this is a platform that can gain popularity like it has in the UK.
The Red Bull Culture Clash is a different form of entertainment that hasn't really been felt in Africa. I think it's a beautiful idea, if we can have more of this and really embrace this movement. We've seen all kinds of concerts but the Red Bull Culture Clash is different. I want to see a Red Bull Culture Clash in Kenya, one in Nigeria, just spread out across the continent.
What are your thoughts on Red Bull contributing to the Culture in Africa. 
Big shout out to Red Bull and it is a great brand that I'd like to associate myself with, so I'd say on behalf of Nigeria, welcome?
There are a lot of new acts coming out of Nigeria, what do you think of them and the new sound they are creating? 
I'm proud of the new guys coming out of Nigeria, like Santi and Tomi Thomas who I've been a fan of since his days with L.O.S. He's different and unique. I'm really happy with their work and if there's any advice I'd give, it'd be to work smartly-hard, put God first and put in the work. And drink Red Bull, haha!
Finally what should we be expecting from Patoranking?
Expect greatness in its purest form, expect something different. Expect fire, ya dun know, bless.