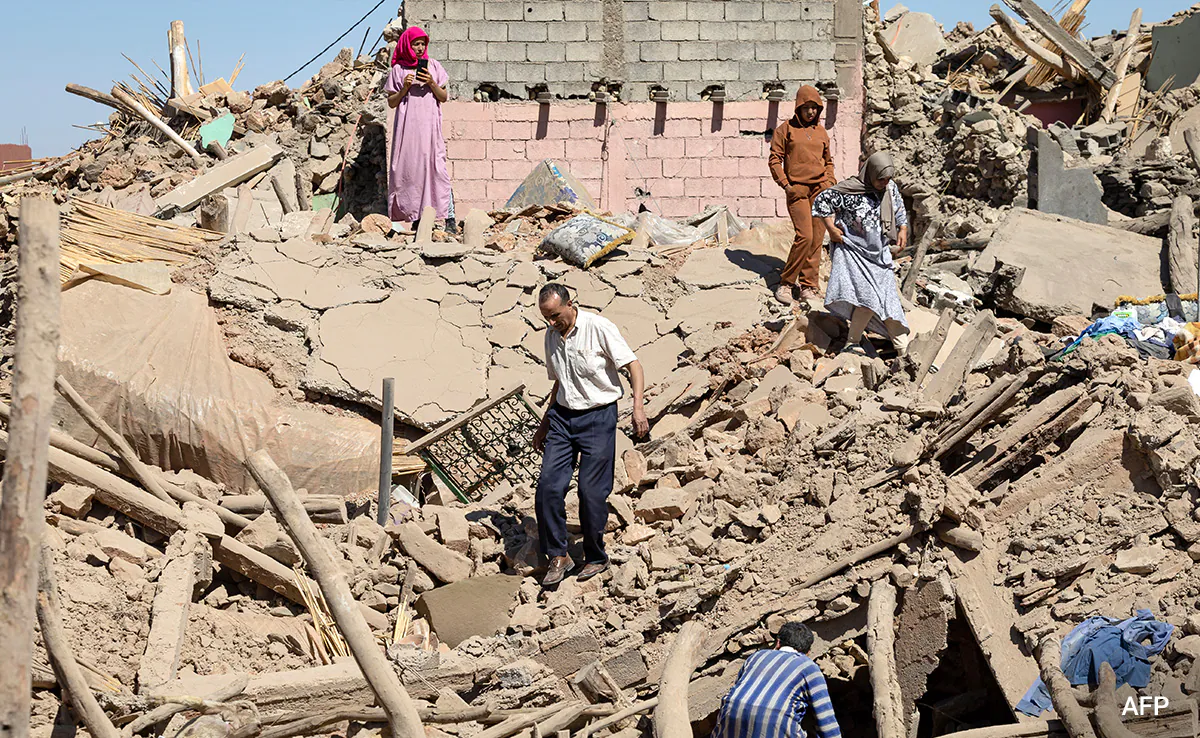 Everything we know about the earthquake in Morocco—and how to help its survivors
A 6.8 magnitude tremor with devastating effects
Last Friday, a strong earthquake hit Morocco, resulting in the death of over 2,000 people and the displacement of millions. At past 11pm local time, the 6.8 magnitude earthquake tore through homes and buildings, its epicentre located in the High Atlas mountain range. According to reports, the worst hit area is the al-Haouz province, where rubble has made it difficult for rescue workers to reach several villages in the community.
In addition to the strong magnitude, the United States Geological Survey (USGS) has stated that the earthquake occurred at a relatively shallow depth of 18.5km, worsening the impact of the tremor. According to the USGS, earthquakes of this magnitude are uncommon in the region, but not unexpected, noting that nine quakes with a magnitude of 5 or higher have hit the region since 1900, and none of them have had a higher magnitude than 6. This earthquake is the deadliest that has hit Morocco since a 2004 tremor hit near al-Hoceima, leading to the death of more than 600 people.
While this earthquake impacted the southern part of Morocco, it was felt in the capital city Rabat, 350km north of the epicentre. Marrakech, Morocco's fourth largest city, was severely rocked by the tremor. Back in 1985, the old city known as Medina became a UNESCO Heritage Site, and consistently attracted tourists for its mediaeval mosques, palaces and seminaries richly adorned with vivid mosaic tiling amid a labyrinth of rose-hued alleyways. The extent of the damage is still inconclusive, but according to reports, more than 300,000 people have been affected by the earthquake and several historic sites have been badly damaged.
Eyewitnesses in the foothills of the mountains have stated that some towns are completely destroyed. Rescue workers have been deployed to the affected regions, with some roads to the more remote areas damaged or blocked by debris. King Mohammed VI of Morocco has ordered the set up of a relief commission to distribute aid to survivors. He also declared three days of national mourning and ordered mosques nationwide to hold funeral prayers at noon on Sunday for those who died in the disaster.
There has been an outpouring of condolences from governments around the world, with Spain, France, Britain, Turkey, China and more countries sending monetary aid and/or rescue assistance. Even Algeria, which severed diplomatic ties with Morocco in 2021, has reopened its airspace for aid material and medical assistance. For concerned individuals looking to help, here are several suggestions:
Donate to charitable and global relief organisations
There are several local organisations who will be catering to the needs of survivors and victims of the earthquake, including the Amal Women's Centre, Moroccan Red Crescent Society and Banque Alimentaire du Maroc (Moroccan Food Bank). Mohammed VI has also ordered Bank Al-Maghrib, the country's central bank, to set-up a bank account for strictly relief funds—details here. You can also donate to global relief organisations like UNICEF, Doctors without Borders, World Central Kitchen, and CARE.
— Bank Al-Maghrib (@BankAlMaghrib) September 10, 2023
Raise Awareness
You can share this news post or any other related information about the earthquake on your social media accounts. It might reach someone interested in donating.
---