My body, my rules: what's all the fuss with androgynous dressing?
dare to be different
  People will stare. Make it worth their while

                          – Harry Winston
Glaring eccentricity has always been met with some caution, and a spec of 'the devil's work' in these parts. Given the societal structure, many people believe that those who dare to be different to what's set to be the norm, should be picked apart and cast out in society. In a world where toxic masculinity reigns supreme, effeminate men who were not afraid to playfully embrace gender fluid clothing and expression have a hard time just being who they want to be.
We've always had a number of popular public figures unapologetically doing want they want and going against set norms which limit them in our society. We don't have to look further than names within our community like Charly Boy, Denrele, Bobrisky, and Obesere; all of who have public personas built around their sometimes flamboyant and unconventional styles.  Nigerian society will tell you that it's a 'new' and modern thing thanks to technology and access to the ways of the 'western world', but the common factor is the need to be yourself, and it's a bit crazy that they're just not allowed.
Take someone like Odunsi The Engine for example, he has come under heat a number of times for his unique style, which is nothing you'd expect the typical Nigerian man to wear. He wears what he wants, and often becomes a subject of ridicule as a result. Just take your mind a few weeks back to his recent unconventional hairstyle, where he had his hair in 2 puffs like Baby Spice did or Bubbles from The Powerpuff Girls.
https://www.instagram.com/p/B6_DVrKhkJq/?utm_source=ig_embed
Many of the public figures mentioned above included artists who were heavily censored by society like Fuji legend, Obesere whose display of scantily clad woman only offended society because it was coupled with him wearing effeminate clothing such as sequinned blouses and fishnet shirts in his music videos, and led to being banned.
While older generations were forced to conform because they didn't know better and there were only a handful who actually did that they want, we exist in a time where what's fashionable is to be unapologetically yourself. It's hardly a shiny new thing at this point, and given that we've always had people like this in society, and they come out as they are  ever so often, it begs the question: What is all the fuss with how other people choose to dress?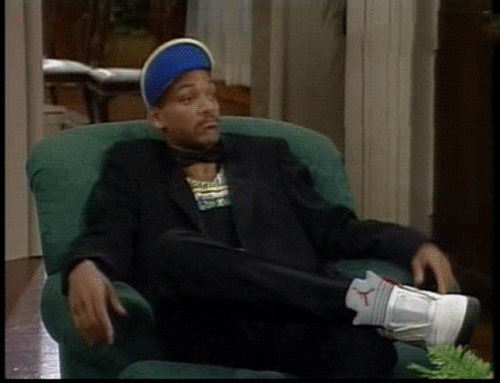 Your style and dress sense speaks for you before you get the chance to say anything about yourself. Dressing up has always been an important avenue for people express to themselves and channel their creativity. Body autonomy is non-negotiable and should be considered fundamental for every human; as people like Obesere, Charly Boy and Denrele are only embracing their authentic selves and displaying it in this largely clandestine society. They have inadvertently become the champions of personal authenticity and paved the way for younger artists to accept who they are, and not have to market themselves as conventionally acceptable to be recognised in their fields.
Clearly, our society hasn't caught up and we're still very busy policing people's choices when there are more important things like climate change and the fact that the residents of Tarkwa Bay are being evacuated. We need more artists and creatives willing to challenge the norm, and become unashamed and unapologetic symbols for making bold statements and living how they want.
We clearly need to push society in the direction which tries to label people people 'different' or 'indie' or 'alté' or 'weird' for going against norms. When all those tags and pre-conceived profiles are stripped back, we're all really just trying to be ourselves.
---
Tami is a lover of astrology, music and women. Tweet your fave female artistes at her @tamimak_
---