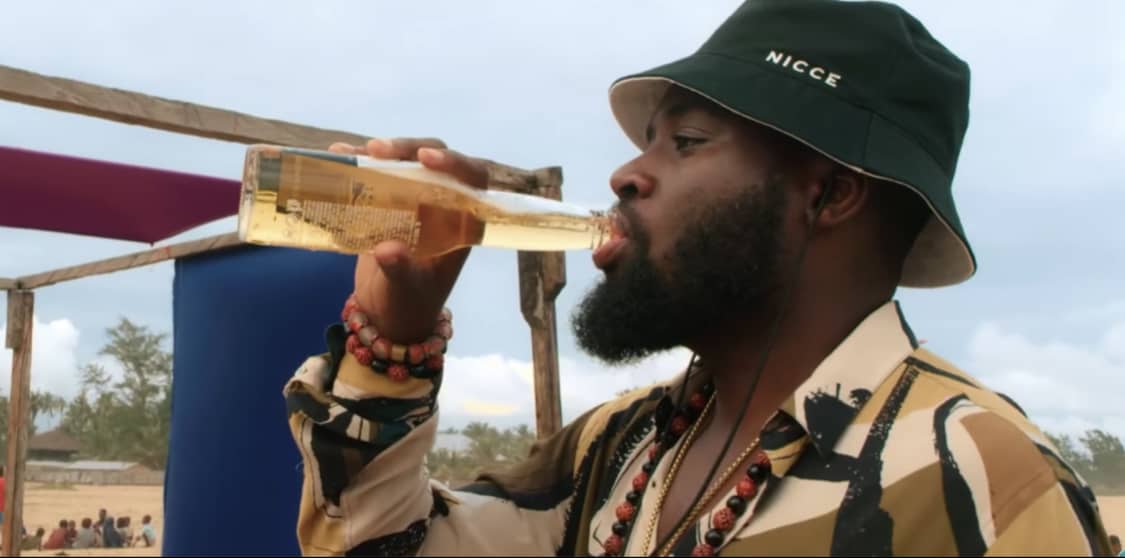 The invaluable role women play in Ishaya Bako's '4th Republic'
Kate Henshaw delivers a stunning performance
Women have been dominating our screens in the recent slew of Nollywood releases from Netflix Naija and we're absolutely loving it. Whether it's Toni Tones spectacular anti-villian performance on 'King of Boys' or Adesua Etomi's espionage take over on 'The Set Up', we're getting to see more women in leading roles on and off the screen. In a similar light, Ishaya Bako's '4th Republic' is all about the invaluable women who are central to unfolding the film's political plotline.
4th Republic follows the story of a gubernatorial candidate, Mabel King (played by Kate Henshaw) as she runs for the state governorship of fictional 'Confluence' state, against corrupt political competitor, Idris Sanni and his group of dangerous thugs. She is the people's candidate, admired by everyone, from friend to foe, for her leadership qualities and together with her aides, Ikechukwu (played by Enyinna Nwigwe) and Bukky (played by Linda Ejifor) they contest the rigged elections and bloody massacre that took place in Ikotun LGA.
More than just a political drama, 4th Republic is a stark look at the reality of the fraudulent electoral process in Nigeria and the lengths that those in power will go to achieve their desired results. Through the eyes of Mabel King's aide, Ike, we get to learn and understand the dark nature of the Nigerian system and the death of idealism and blind faith in the government. While there were many themes which brought the entire story together, what stood out the most while watching the film, was the invaluable contribution of the female characters to unveiling the film's storyline.
Right from the opening scene, we are transported directly into the courtroom of Justice Mathilda. Here, a female witness, Amina is giving her testimony of the night in question; where a primary school in Ikotun LGA was blown up on suspicion of election malpractice. We are not aware yet, but Amina's testimony is the missing piece to landing Mabel her rightful seat as the governor of Confluence state. Using techniques such as flash-forwards and flashbacks, Ishaya Bako successfully ties the plot together when we learn that Amina is the only surviving witness and thus best suited to aid Mabel's desired victory.
Another woman, Bukky, is equally important to the overall storyline. Her passion for politics, owing to her father and former chief of staff to Mabel King, Shakiru's death. She's extremely optimistic and joins Mabel's team when she sees that the election results are being contested. Her involvement on Mabel's team lands her in murky waters when a flame from her past, Danladi (who actually works for St. James, Sanni's trusted thug) returns to her life in a bid to gain information for the opposing team.
It is through rekindling this friendship that Danladi obtains information about Lucky and Amina (the two witnesses to the Ikotun massacre) and uses this information to extract Lucky's location and eventually kill him for his eye witness video. Despite this, Danladi's eventual change of heart helps Bukky and Ike case against Sanni and St. James. He gives them the video that will prove the involvement of Sanni's aide, St. James at the Ikotun massacre and by effect, prove Mabel King's theory that votes in that LGA were rigged.
Another important role is that of Justice Mathilda Ekanem, the chairperson of the tribunal overseeing the case by Mabel King against Idris Sanni and INEC. It was extremely refreshing, to me, when I saw that the leading judge was a woman. It gave hope that maybe Mabel King could really win this and we could really see some change in Nigeria–albeit for a fictional state in a film. Through her involvement that the video evidence from late corper, Lucky is admitted into evidence and allowed for the tribunal to view the video in question. Without her involvement, we would not have known that Sanni's thug, St. James arrived at Ikonu with the armed murderers who caused the massacre and by result, leading to a ruling in favour of Mabel King.
Mabel King, herself is also equally as important. Although she is not in the lead role, her name serves more a symbol of power than about the person herself. She is the incorruptible mother, widow, and businesswoman running for the governorship of Confluence state. Against all the odds, she takes on the task of campaigning for the role of governor and almost wins, had it not been for the involvement of Idris Sanni, and his violent comrades always ready to do his every bidding.
Despite her credentials and success, she is mocked by the men in her camp for 'speaking like a child' when she wishes to contest the election results and asks for their support. She is undermined by her lawyer who goes ahead to offer bribes to one of the judges of the tribunal, despite her strict and outright refusal to use any illegal means to win the case. There are many odds against her, but through it all Mabel rises above it and stays true to who she is. She has the backing of the people and believes that she is best suited to represent them, without resulting in corrupt means like her competitors.
Perhaps Mabel's most shocking quality is her ability to play the role of the doting mother and fearlessly moral politician very well. She's known for her righteous and moral ways to winning; which is what lost her the election in the first place, however, as we come to find right as the film is about to end, she's not as incorruptible as you may think. The plot thickens and draws to a close when it's revealed that Mabel's hands are equally as dirty as her competitor. Her chief of staff, Shakiru was actually at Ikonu to rig the election in her favour.
'I tried to do things the right way but then I looked around and it's the only way everyone is winning' she admits to Ike when confronted about her shoddy dealings in Ikonu. Her methods may not have been glaringly diabolical, but she proves in the end that she is just like every other politician and that just might be the important lesson the film was leading up to all along. Nigeria is a deeply fascinating country when it comes to her politics, and over the years we've come to find that citing examples of great leaders is an arduous task.
With 4th Republic, the grim reminder is that politics is a dirty game. Although seeing a woman in power is a breath of fresh air, Ishaya Bako shows us that idealising leaders never truly ends well. All our leaders, whether they be man or woman, are equally yolked and marred with corruption to get what they want.
4th Republic is now streaming on Netflix Naija.
Featured image credits/4thRepublic
---
Tami is living in a black mirror episode and can't seem to wake up. Tweet your fave female artistes at her @tamimak_
---