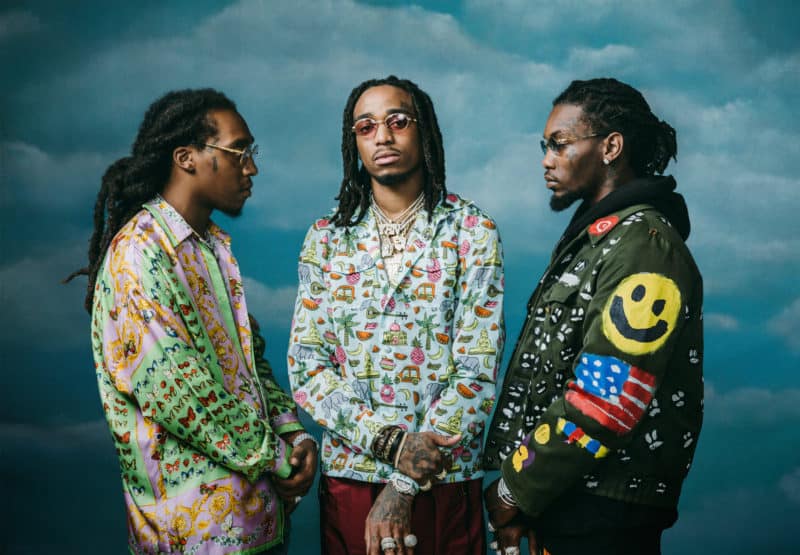 Migos Talk Culture and Performing in Lagos for Fader Interview
For the C U L T U R E
Riding the buzz of last year right into this one, Naomi Zeichner of The FADER spoke to Migos about their hunger for recognition and being a definitive voice for the younger generation. During the interview, they explained their close bond as a family and how the attention from the media could be distracting even when it's positive.
Migos were vocal about their influence on popular culture, using the widespread use of  "The Dab" and "Bad and Boujee" as examples of their impact on a wider audience. Takeoff said:
"All the groundwork we put in added up to people finally putting their eyes on us. We've been putting out hits. It's been like "Bad and Boujee." But the attention wasn't focused on us how it is now. Now, they actually opening up their ears. The girls, they was on fleek. But now the girls feel like they're bad and boujee."
After the much publicised performance clip from their headline show in Lagos, the Atlanta trio also spoke about the reception they received, and touched on the stereotype that Africa as a continent may not be culturally and musically exposed. Quavo explained:
"That was our first time ever being in Africa. The red carpet they laid out for us while we was out there — they showed us so much love, it felt like we were still in the States. They know music, they know our songs, and they're hip to what's going on. It's not like they behind or anything."
Migos went on to discuss the making of "Bad and Boujee", their individuality and their short term gratification from awards and plaques.
Read the full interview here.
Buy Migos' album C U L T U R E. 
Feature Image Credits: G L Askew II for The Fader.