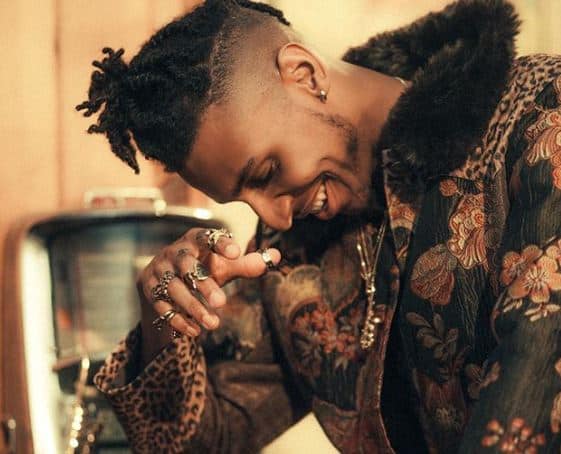 Masego Features Santi On "Queen Tings (Remix)"
A mutually beneficial collaboration dedicated to the divine beauty of Black women
Last year, singer-songwriter and saxophonist Masego released his debut studio LP, 'Lady Lady', an album dedicated to the divine beauty of Black women. He's been promoting the project ever since its release, touring around the world, and in connecting with his African roots, shared a 3-song remix set put together by the Nigerian-based production collective, ADM. Two weeks ago, he dropped the immaculate music video for the Tiffany Gouche-assisted "Queen Tings", providing striking visuals for the album's centrepiece.
The Jazz-Trap singer has now dropped a remix of "Queen Tings", recruiting Nigerian genre-mashing star Santi for a new, stellar verse. While the gently bubbling piano keys and punchy mid-tempo drum synths off the original remain in place, the remix Le Mav and Higo co-produce, carries slightly more fervour, with the addition of snappy glockenspiel riffs. Masego leads the endearing set, performing the same googly-eyed lyrics adoring a love interest, while Santi performs the final verse, painting a vivid representation of a charming relationship with a lover. With their mutually beneficial collaboration, Masego continues to embolden his respect for artists in Africa, and Santi's ongoing stateside crossover bid is given extra boost.
Stream "Queen Tings (Remix)" via Apple Music here.
Featured Image Credits: Instagram/Masego
[mc4wp_form id="26074″]
---
Dennis is not an interesting person. Tweet Your Favourite Playboi Carti Songs at him @dennisadepeter
---