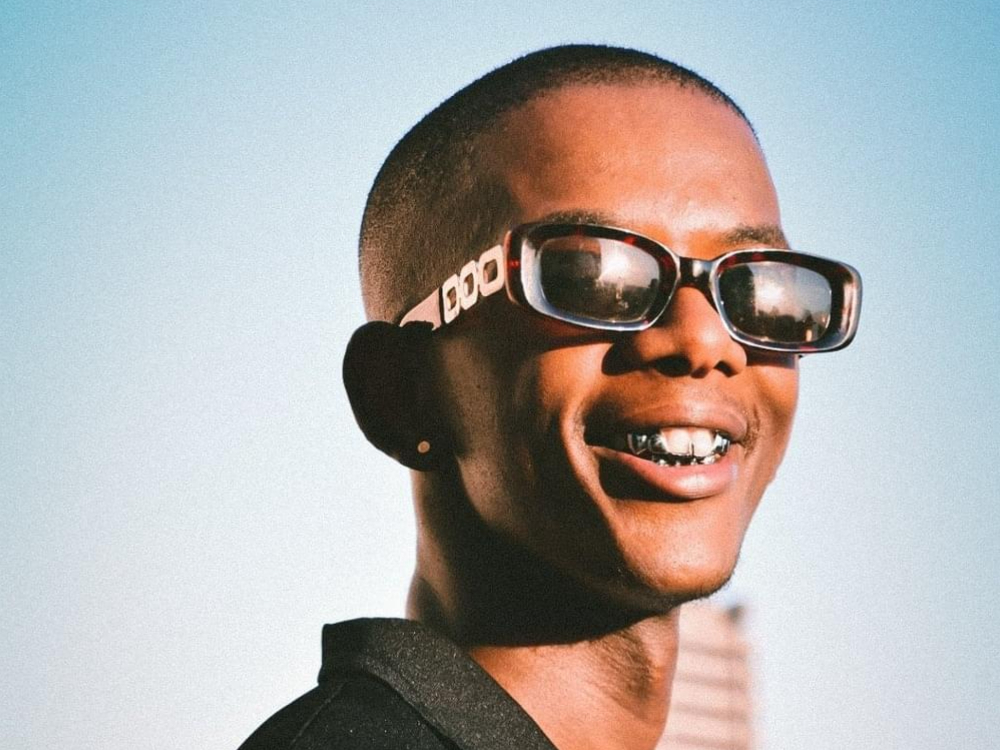 Listen to Maglera Doe Boy's debut album 'Diaspora'
A potential masterpiece
Even without the announcement of an official debut album, Maglera Doe Boy already had a reverential presence amongst the younger generation of South African rap lyricists and stylistic inventors. Using music to delineate Ghetto's stories, his career has been bounteous since his break out in 2018 with "Bodega". In 2020 he joined forces with colleague 25K and DJ Slique for 'Champion Music', and he released 2021's '2 Player(The Digital Score)' strictly on SoundCloud in line with its description as a mixtape.
In addition to these project drops, Maglera Doe Boy has built his rep as a consummate collaborator—a cheat code feature, if you will. From his technically dazzling display on Sipho The Gift's "Dark Matter" to his giddy contribution to Boity's "018's Finest" and forming a solemn duet with lordkez on "Glory", the rapper has consistently proven his ability to deliver glistening contributions that help catapult songs. Earlier this year, he formed a fiery duo with Thato Saul on MashBeatz's street rap hit, "Never Ride", creating an indelible mark to get listeners warmed up for his long-awaited debut album.
Officially announced in August, along with a pre-add link, Maglera Doe Boy has been clearing space for 'Diaspora', releasing a grip of singles before its eventual release last night. First, he released the MashBeatz-produced and Ason-assisted lead single "Dor Do Povo", an affecting cut where he lamented the tribulations of young South Africans from the ghetto. Giving a stellar reflective performance, contrary to aggressive approach he's known for, he offers insightful vignettes that pull directly from the environment he grew up in.
Following that single, he dropped the monochrome visuals to "Memoirs", artistically telling the black and white story of his childhood tribulations—"..I write these memories from my soul.."—setting the tone for 'Diaspora' as a project informed by deeply personal events and honest first-person perspective. To drive anticipation for the album's scheduled September 2nd release date, Maglera Doe Boy shared a handful of pre-release singles over the next few weeks, including "God is A Black Woman" with KayGizm, "Makazana", "The Suns Song", and the Focalastic-assisted "Maglera House Party".
More than a day before it was meant to see release, 'Diaspora' is officially out in its entirety. Being one of the most anticipated rap albums out of South Africa this year, the surprise drop sent Twitter into a frenzy, with fans excitedly dissecting the project and many already deeming it a masterpiece. On the heels of the 2022 South African Music Awards , where '2 Player(The Digital Score)' was nominated for Mixtape of the year, the release of 'Diaspora' is set to unravel a new era of artistic excellence and higher reverence for Maglera Doe Boy. Lined with street rap ballads and hard knock rap classics, Maglera crafts an album that's a perfect balance for old fans used to his powers as a lyrical wordsmith and new fans who will be taken by its coherent and thought-provoking narrative.
Listen to 'Diaspora' below.