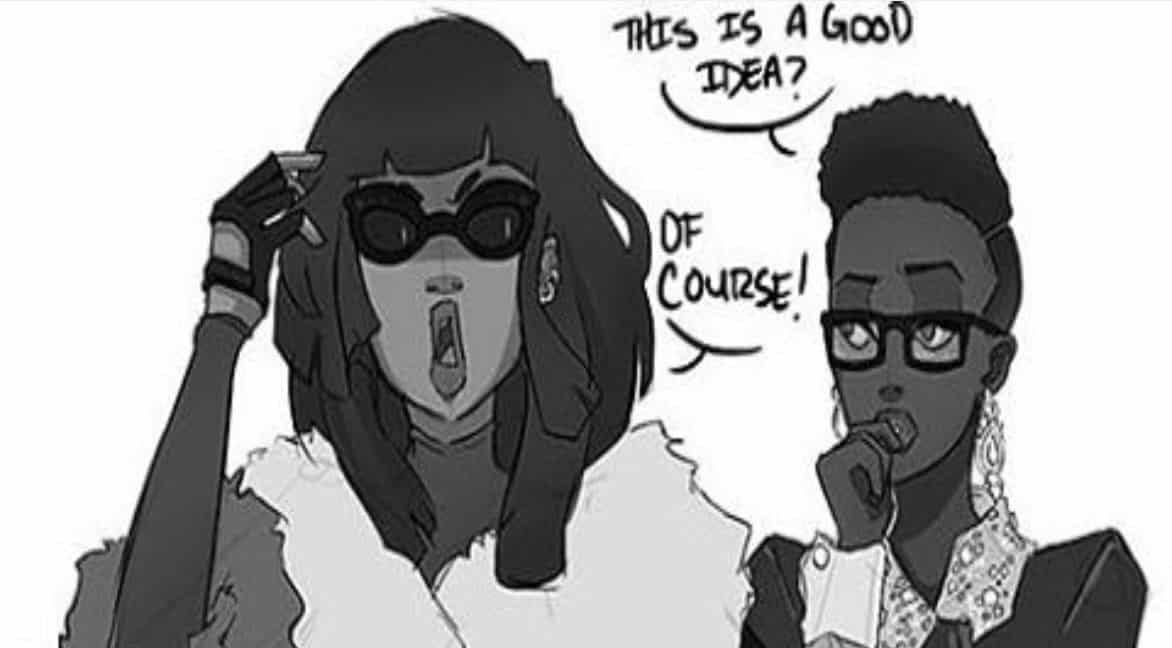 The Lupita and Rihanna Twitter movie is actually happening
Finally, the internet has been put to good use.
Words By Ehimenim Agweh
For once Twitter has proved itself useful as what came about as a series of ideas on Lupita and Rihanna are now set to become reality.
The movie idea which was first pitched on Tumblr revolves around a picture of Rihanna in furs and shades as Lupita sits beside her in glasses at a Miu Miu fashion show in 2014. A Twitter user, @blaquepink tweeted the picture and another user, @1800SADGAL suggesting the movie idea: A heist with Rihanna as the girl who scams white men and Lupita, the computer smart friend who plans the scams.
Fans were all for it and clamored for a behind the scenes collaboration of Ava DuVernay and Issa Rae on it. All four ladies were taken with the concept and a movie was born. After a 'dramatic' bidding session at Cannes, Netflix secured the rights to the proposed buddy comedy.
Although the concept's development is still in its early stages, production is slated to begin and credit will be given in some form to the originators of the idea.
Finally, the internet has been put to good use.
Featured Image Credits: Instagram/lupitanyongo