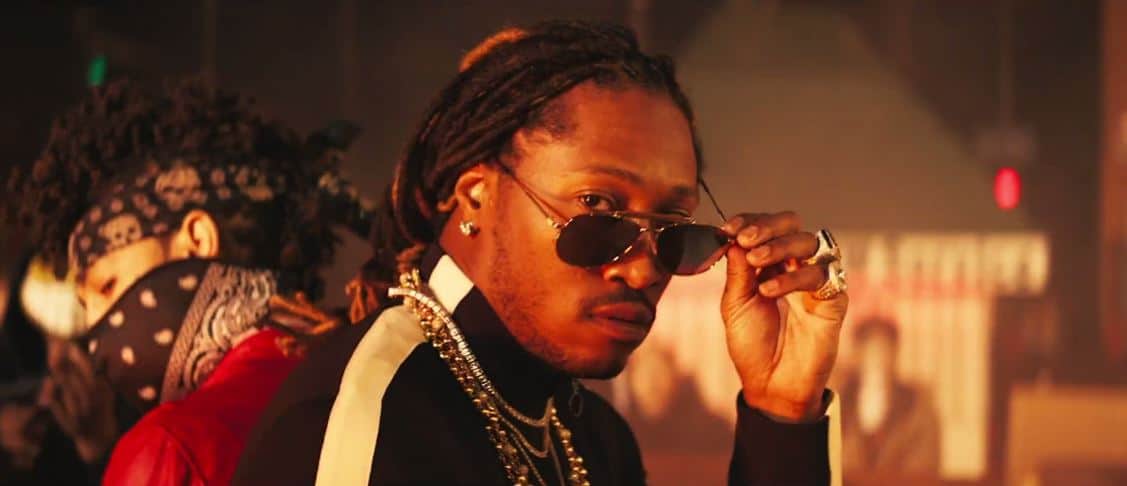 5 Videos You Should See This Weekend
Featuring classic T-Wayne throwbacks, Future burning cars, Phyno burning tires...Bon Appetit!
Lil Wayne – Got Money Feat. T-Pain
This throwback might be coming a little late but there is never a wrong time to listen to one of the most landmark releases in Hip-hop history. T-Pain and Lil Wayne's T-Wayne super group that laid down the blueprint for Kanye West and Jay Z's Watch The Throne to break all the records it did. "Got Money" was released in 2009 when both artists were at the tippie-top of their careers. While Lil Wayne legal limbo with Cash Money drags on, T Pain has been hinting at a come back with his releases. Yesterday, the singer/rapper released the T-Wayne album he and Lil Wayne have been sitting on since 2009 with leaked single, "He Raps He Sings" and 7 other new songs. It's the most nostalgic album that would come out this year hands down.
Phyno – Link Up Feat. Burna Boy, MI
Phyno's The Playmaker album didn't get the attention it deserved when it was released last year. The rapper has tried to fix that by releasing videos for the tracks that are guaranteed to do well commercially. "Link Up" features MI and Burna Boy who join Phyno to deliver what has so far been the hardest rap collaboration of the year. Unlimited L. A directs the video with that perception in mind, using face mask costumes on the three artists. MI's trigger fingers also can be seen as a metaphor that their rap bars aren't to be messed with.
Future – Mask Off
Future's "Mask Off" has become a cultural masterpiece, its accompanying video directed by Colin Tilley aims to make an even bigger statement. Tapping Amber Rose for a gloomy, the video is set in what feels like a post-apocalyptic wasteland. The scenes show burning cars, robbers and looters, masked anarchists and Amber Rose in fishnets riding shotgun. The chaos however stops towards the end of the video when the anarchists are swayed by the flutes and join Future dancing.
Major Lazer – Run Up Feat. Yung L, Skales, PartyNextDoor, Nicki Minaj
It's been over a month since the release of "Run Up" The Major Lazer single featuring Nicki Minaj and PartyNextDoor. It has since grown popular enough for an Afrosmash remix featuring Skales and Yung L, following Diplo's visit to Nigeria during GidiFest. While Afro remixes to big American songs aren't new in Nigeria, "Run Up" Afromash's video is a definite first. Stanz Visuals directs the video set in Lagos with shots depicting a festive atmosphere showing models adorned in traditional attires as well as Caribbean carnival costumes.
Katy Perry – Bon Appetit Feat. Migos
"Bon Appetit" is filled with all the quirky food related sexual innuendos you'd expect with every cornball radio pop song you have ever heard . "Bon Appetite" is expected to be included on Katy Perry's Witness album and it features Migos. The video shows the singer getting served as a meal after going through all the process of getting cooked. Migos show up in the club just before the meal takes a dark turn for the guest but that metaphor could be anything.
Featured Image Credits: YouTube/FutureVEVO