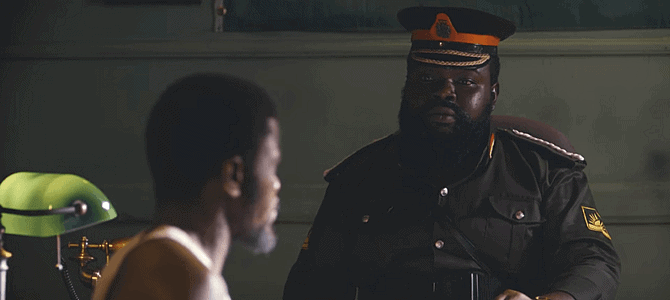 AV Club: Olu Ososanya breaks down 'blocking' as film making tool in 'The Encounter'
Watch and learn.
A recurring complaint rears its head when amateur filmmakers try to make their way in the Nigerian film industry is that there is simply no documentation or introspection on Nollywood and it's evolution by Nigerian actors/filmmakers. Nigeria is a peculiar place to do anything really, and the rules that apply elsewhere often turn out useless here. This is why it is especially important for the creatives who have succeeded here to document their process, successes and failures so that others can improve on them. Olu Ososanya's doing just that with his series of succinct video essays on Nollywood.
First, there was his evolution of Nollywood aesthetics, which explored just how much having the right equipment can elevate a film and now he's bearing down, honing in on one particular film, Tolu Ajayi's 2015, The Encounter and how it uses blocking to advance its story telling. Set in the heat of the Nigerian civil war. Ososanya manages to condense in 3 minutes a concise exploration of how using distinct camera angles and subtle changes in body language, Ajayi is able to tell complex stories about the relationship between the film's main protagonists, General Emeka Ojukwu and convicted soldier Emmanuel Ifeajuna unpeeling the layers of intimacy between them.
Using the scene's props, taking off a military hat, sitting behind a desk, killing a cigarette, Ajayi is able to communicate emotion and context, freeing the characters from having to carry the film through heavy dialogue. It is quite impressive and you definitely should see the film, after you watch the video essay, here.