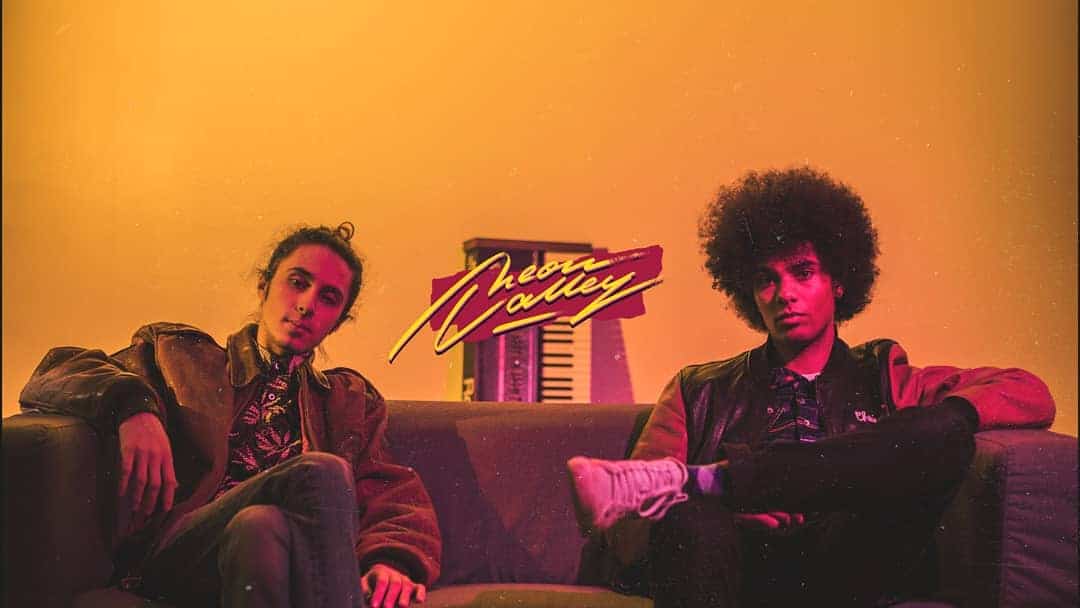 Listen to Neon Valley's new single, "Dancin'"
Bringing back the vintage synth-pop sound
No matter how attached we are to songs from our younger days, there's always that fear of wallowing in the past when we catch ourselves listening to dated songs. Sure, the retro theme for "Stranger Things" is great for the nostalgic synth-pop aesthetic, but Neon Valley is bringing back the vintage sound with their new songs powering synth-pop beats with funky, polyrhythmic percussion. The Montreal duo debuted with "Valley Girl" last year, establishing their penchant for creating a weightless and timeless groove that captures both mainstream dance-pop and the experimental electronic music that bubbles just beneath it.
Their latest single, "Dancin'" listens like a template that can endure for another generation's worth of party soundtracks as they amplify their festive sensibilities with the smooth and soothing confidence of synth-pop. Lead singer, Deji Siegert's laid-back vocals, singing about nothing more than dancing, getting loose, and being fresh on the dancefloor matches the intentions of the catchy synth-pop beat he co-produced with Mezraa who also co-wrote the song's lyrics. Though they perform the song together, French diamond producer, ALOÏS ZANDRY, also shares production credit for the catchy arrangement for "Dancin'".
Stream Neon Valley's "Dancin'" below.
Featured Image Credits: Instagram/neon.valley
[mc4wp_form id="26074″]
---
You are meeting Debola at a strange time in his life. He wandered into a dream and lost his way back. Tweet at him @debola_abimbolu
---