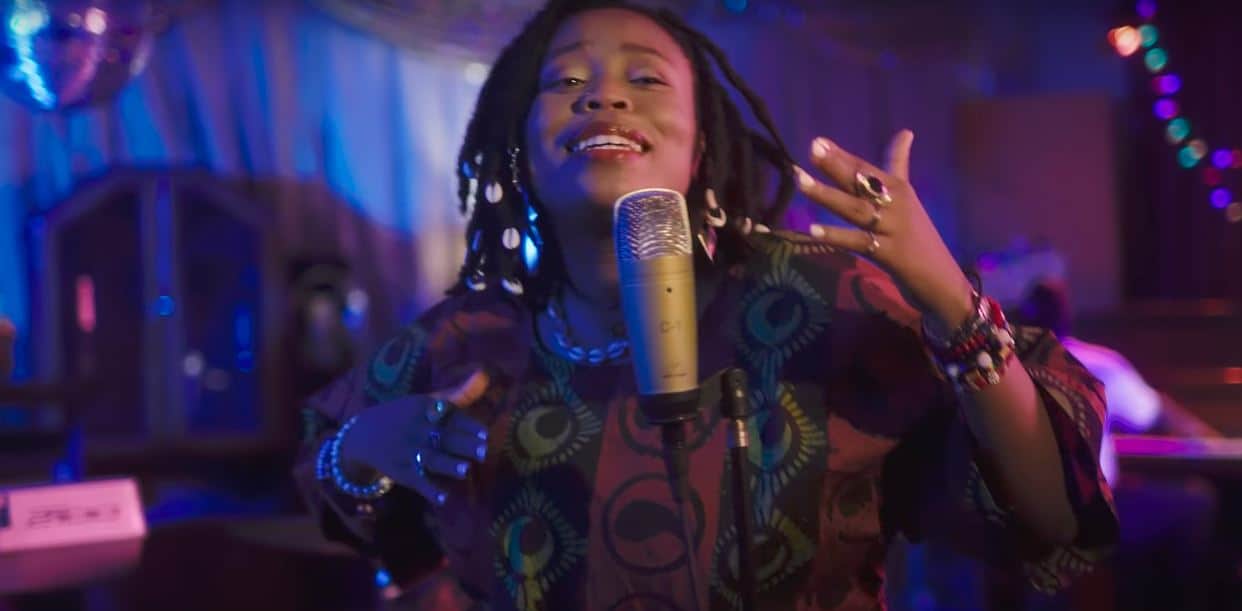 Lady Donli shares music video for "Ca$h"
Featuring her Cavemen band, Ayo Lawson and GMK
Lady Donli has charted the indie path to music stardom, releasing singles and projects and marketing them off the strength of her song's ability to connect with listeners. Through her persistence and skill, she has built renown, featuring on Mr Eazi's 'Lagos to London' mixtape and carving a niche for herself in the music industry. Her latest single, "Ca$h", has received positive reviews from fans and critics and she continues to stroke the flames with an accompanying music video presented by Loups Garous.
The video for "Ca$h" finds Lady Donli performing in a livingroom set with her Cavemen band. Her unapologetic tribute to money as her source of inspiration and the highlife-fused acoustic work compel her friends to join her in performance, dancing to the groove of the beat before eventually making it rain over the singer. Though retro-themes have always been prominent in Lady Donli visuals, the live band, vintage costumes and filters suggest a more deliberate attempt at the throwback trope. "Ca$h" is the lead single from Lady Donli's highly anticipated album debut, and for an artist whose story is still unfolding, this chapter looks geared to bring exciting twists.
You can watch the music video for "Ca$h" below.
Featured Image Credits: YouTube/Lady Donli
[mc4wp_form id="26074″]
---
You are meeting Debola at a strange time in his life. He wandered into a dream and lost his way back. Tweet at him @debola_abimbolu
---