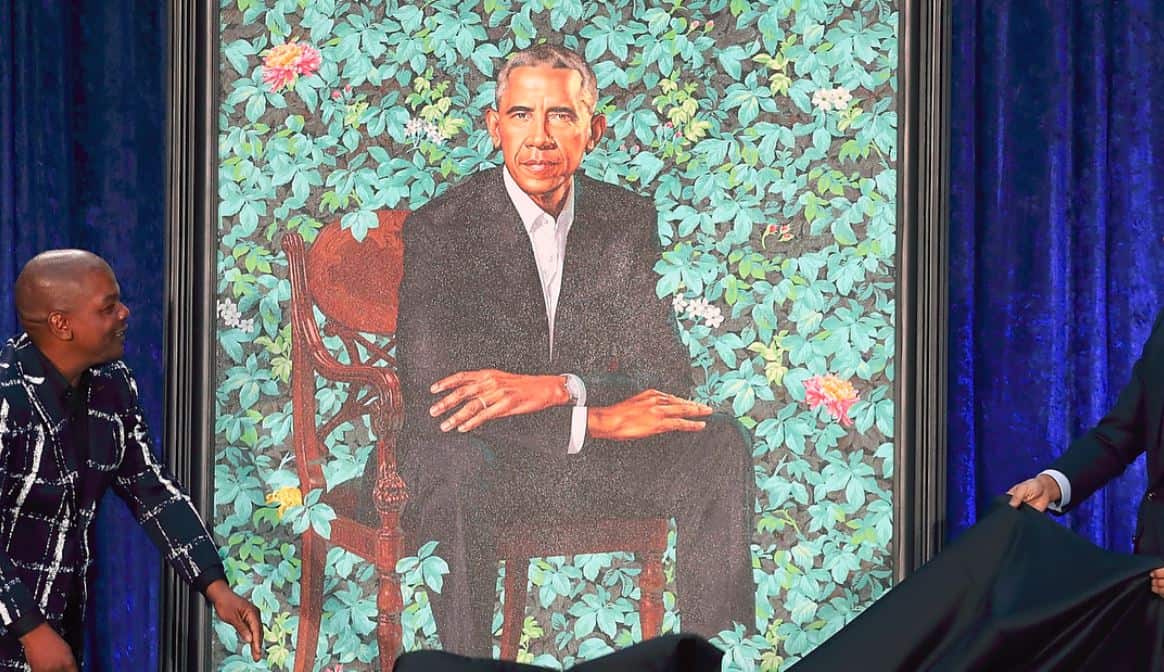 Kehinde Wiley unveils Obama's Smithsonian National Portrait at the White house
Watch Obama's heartwarming speech at the unveiling
In line with the tradition that started with George H. Bush in 1993, artists are commissioned for the Smithsonian National Portrait Gallery to create a portrait of the president and the first lady after their tenure. Though Trump might not be the most accommodating US president, some of the grace from Obama's tenure has spilled into his administration with Kehinde Wiley being the first ever black artist to execute an official presidential portrait for the National Portrait Gallery.
The Yale University-trained painter is famous for depicting his subjects posed in regal with pops of colors and bright patterns for background. He was also credited for his work on Jay Z's "Picasso Baby" video. Perhaps his reputation is responsible for making the unveiling one of the most anticipated in history, but Obama hasn't been in public eye for a while and we've all missed his heartwarming rhetoric. He revealed at the unveiling that "I tried to negotiate less gray hair and Kehinde's artistic integrity would not allow (him) to do what I asked. I tried to negotiate smaller ears. Struck out on that as well." 
You can watch the video for the unveiling below.
Featured Image Credits: Instagram/CNN
---
You are meeting Debola at a strange time in his life. He wandered into a dream and lost his way back. Tweet at him @debola_abimbolu
---