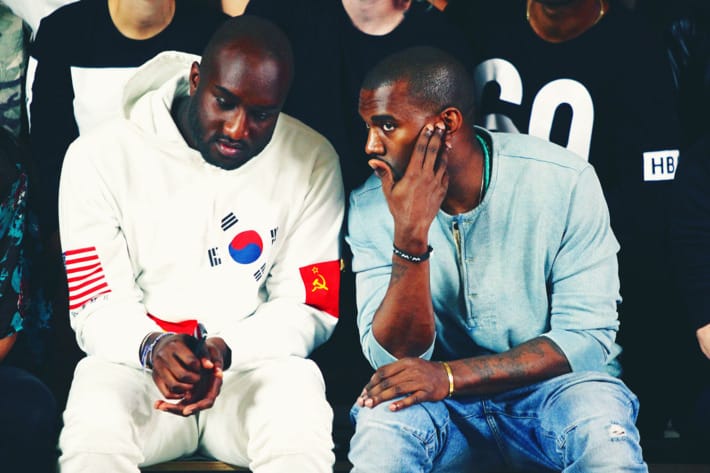 Kanye West reunites with Virgil Abloh at the Ghanaian designer's Louis Vuitton runway Debut
Try breaking a fashion friendship
Virgil Abloh was appointed as the art director for Louis Vuitton's Menswear collection earlier this year. Today, the Off-White founder and designer presented his debut collection for Louis Vuitton at the fashion week in Paris, and things got quite emotional between him and longtime friend, Kanye West, who was there with his family to show his support.
Before Abloh's Louis Vuitton appointment, he was Kanye's creative director. Their relationship seemed shaky after Kanye narrated how he heard of Abloh's new job in an interview, saying it was hurtful to lose his friend and artistic director to the brand, this led to speculation that there had been a disagreement between the two. But the events that followed prove that their bond remains intact.
https://www.instagram.com/p/BkDgi-rgZvf/?taken-by=virgilabloh
A few days before fashion week, while Virgil prepped for his two exhibitions: his own brand, Off-White, and Louis Vuitton a few days after, he posted a picture of Kanye with the caption "the architect of it all". The Louis Vuitton show was also filled with tributes to Kanye. First the band played instrumentals from Kanye's ye album, then in the final minutes, when Virgil walked unto the carpet to take his final bow at the end of the show, he ran up to hug Kanye and the shared an emotional moment before Abloh continued on his stroll down the runway.
https://www.instagram.com/p/BkScOdzFbUA/?taken-by=takashipom
Featured Image Credits: Instagram/virgilabloh