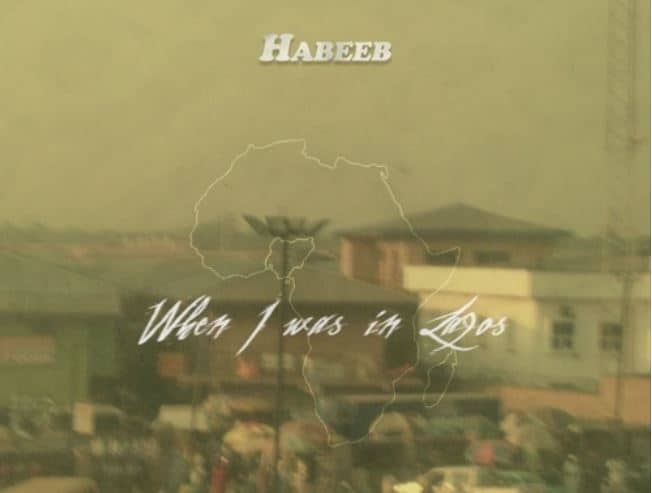 Hear Why Habeeb Won't Forget Home On "When I Was In Lagos"
Home sweet music
Hey, I'm as disappointed at the economic state of things in Nigeria as much as the next guy but there are a lot of things to love about the father land. Between the rich culture, our resilient spirit that ensures we retain our sense  of humor and the obvious economic opportunity in states like Lagos, it's easy for Nigerians in diaspora to romanticize the country as Habeeb has done. This is what Habeeb does with his new single, "When I Was In Lagos", painting a glamorous image of the country while also acknowledging the many faults.
My new sounds: When I was in Lagos (Prod. YungLingz) https://t.co/iZgJVsrhHH on #SoundCloud

— A.BEEB (@adotbeeb) May 29, 2017
Going for a sing song rap melody on the chill wave beat pattern produced by YungLingz, he narrates his experience growing up in Lagos and how he always gets good advise from his mom. He also mentions the ills of the society from the political corruption to the Nigerian Time phenomena. However Habeeb doesn't believe the media hype of how bad things in Nigeria are even though he admits that the only thing he has taken from home is his rich heritage and upbringing.
Songs like Habeeb's "When I Was In Lagos" allows us appreciate Nigeria and the positive spirit of the average Nigerian. I mean asides never worrying about getting speeding tickets (though mostly cause the roads are bad plus the hold ups) there are various things to like about Nigeria.
Listen to Habeeb's "When I Was In Lagos" below.
https://soundcloud.com/habeebmusic/lagos
Featured Image Credits: Soundcloud/habeebmusic