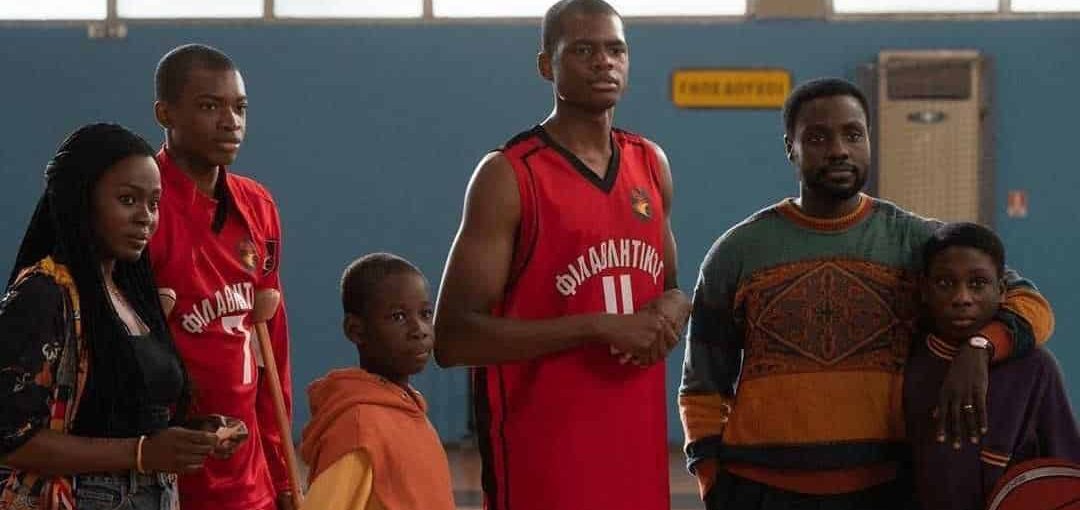 Giannis Antetokounmpo biopic, "Rise" is set for 2022 release
"a very inspirational story." - Director, Akin Omotoso
In July, Giannis Antetokounmpo led the Milwaukee Bucks to the NBA championship title, the latest crowning moment of his supernova career as a professional basketball player. Averaging 35 points and 13 rebounds over the course of the 6-game finals series, Giannis stamped his authority as one of the greatest basketball players alive, standing out with memorable crunch time plays and 50-point performance in the deciding game.
Giannis' route to being one of the most dominant and revered athletes of his time did not come easy. Born in 1994 to Charles and Veronica Adetokunbo, both Nigerian sports professionals who emigrated to Greece a few years prior, Giannis grew up in a less privileged household, one directly fostered by the difficulty of his parents finding steady, well-paying jobs, and indirectly effected by racism. To assist their parents, Giannis and his brothers hawked items like watches, handbags and sunglasses. At 13-years old, Giannis started playing basketball, eventually making it into the NBA about six years later, in 2013.
In the time since entering the NBA, Giannis has won a flurry of individual awards: Most Improved Player in 2017, Most Valuable Player award in 2019 and 2020, Defensive Player of the Year in 2020, multiple All-Star selections, and more. However, winning the championship last summer—and NBA Finals MVP—has clearly meant the most up to this point in his career. At 26-years old, his story of grit, hard work, determination and triumph is inspiring, and it's already proven to be the source of a recent biography, and now, an upcoming biopic.
View this post on Instagram
Announced back in March, the biopic was reportedly going to be titled "Greek Freak," after Giannis's popularly known nickname. However, recent announcements by cast and crew of the film have pointed at a new title: "Rise." Going by social media posts, it seems production on the film has wrapped and it will be gracing screens via streaming service, Disney+. While its title may have changed, its direction is primed to stay the same. "Viewers can look forward to a very inspirational story," director Akin Omotoso told Hoops Hype podcast back in December. "You get a chance to get behind the scenes. It's a really emotional story."
Giannis is set to be played by acting debutant, Uche Agada, who got the gig after heeding the casting call put out on social media by Giannis himself. He'll be joined by Yetide Badaki (of "American Gods" fame) and Dayo Okeniyi, both acting in the roles of Vera Adetokunbo and Charles Adetokunbo, respectively. Other members of the acting cast include Ral Agada (Thanasis), Jaden Osimuwa (Kostas), Elijah Solanke (Alexandros), Lala Akindoju (Joy), and more. There's no set date for when "Rise" will grace our eyes, but it seems like it's a lock for 2022.
View this post on Instagram
---