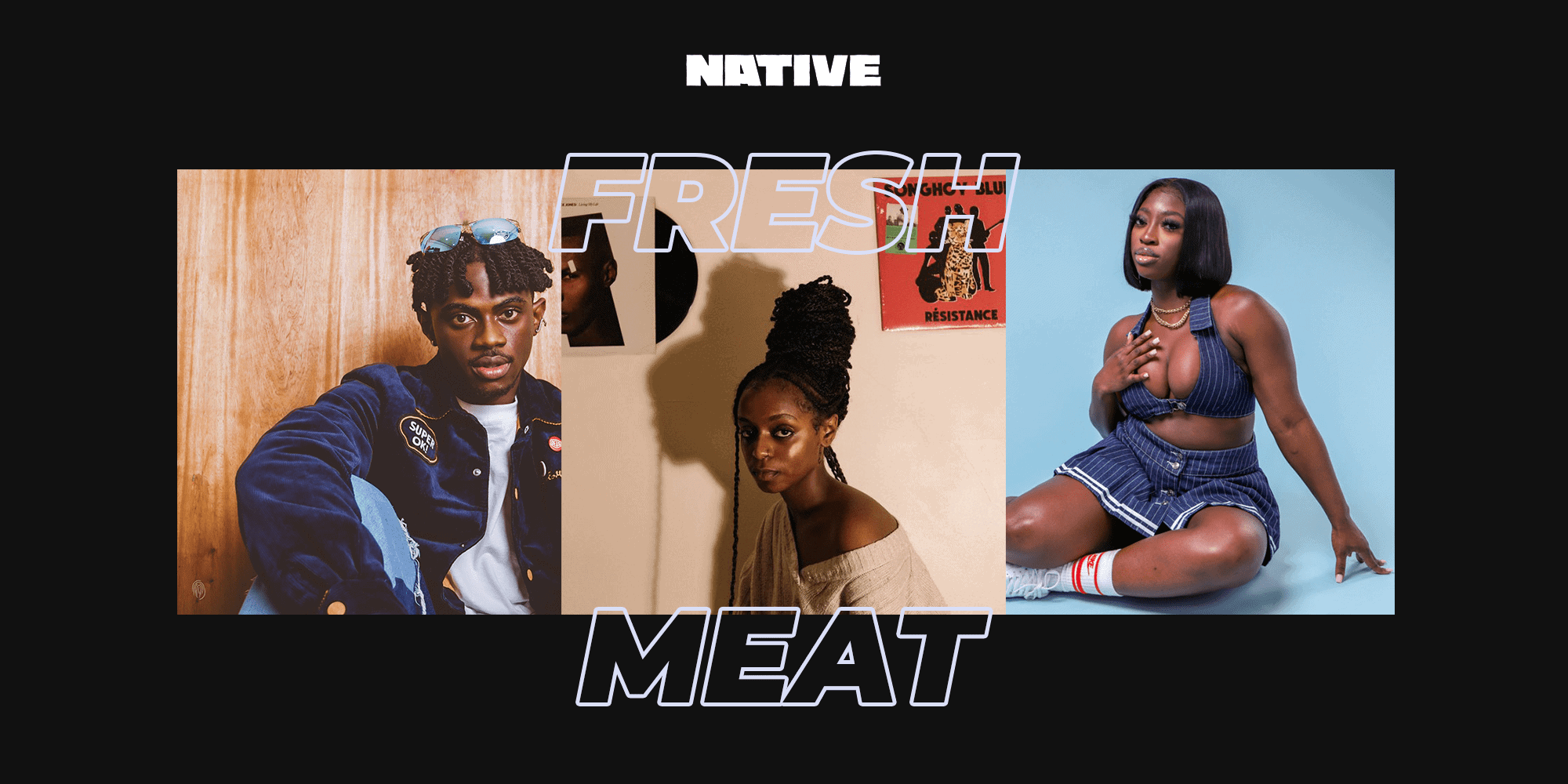 Fresh Meat: Best New Artists (September 2021)
Featuring Shasimone, Bryann, nalu & more
Music discovery is a phenomenon as old as the commercialisation of music itself. In 2021, a period where music crossed physical boundaries and traversed continents with relative ease, finding new music and new artists is a hugely prominent part of pop culture. Take CKay's "Love Nwantiti (Ah Ah)" for example, a song that was released in the summer of 2019 to moderate continental fanfare and has just debuted in the U.S Billboard Hot 100, making it the second Afropop song to debut on that chart in the last few months. Without the amplification provided by the short video sharing platform, TikTok, Ckay's feat likely wouldn't have happened.
Afropop is global, an incursion being led by stars of varying tiers and generations. To fully appreciate the presence of African music, though, is to look inward and be awed by the unending torrent of artists, many of them yet to be heard by a wide audience. In this terrain, music discovery is a delightful undertaking and, since the channels are increasingly democratised, it's even more integral to ensure that nascent artists grow while holding on to their initial creative inclinations and convictions.
Across eighteen installments, The NATIVE's "Fresh Meat" column has situated itself as a trusted channel for discovery, a place to exhort artists we believe are nearing mainstream breakouts, as well as those playing the long game with unique styles of music. This month's edition is no different including Nigerian pop singer Oladapo, British-Ghanaian rap upstart Shasimone, Tanzanian Future Soul auteur Turunesh, and more. As always, we believe all eight featured artists deserve your attention.
Shasimone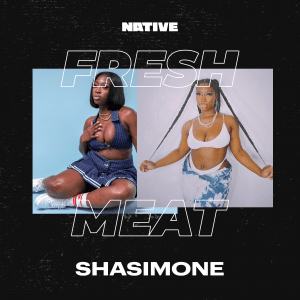 Since her feature on Dave's recently released sophomore album 'We're All Alone In This Together', British-Ghanaian singer has continued to stoke new levels of excitement for her burgeoning music career. Her hard-hitting verse on the standout track titled "Both Sides Of A Smile", lays bare the rapper's natural lyrical abilities and her ease in delivery. With an unmistakable voice and a poignant message, Shasimone takes center stage on this stellar production as she draws listeners deeper into the track about various romantic shortcomings. Her bars were marked with evocative details with lyrics such as "Got my own car, own money and my own body/If I show body, this for me, this ain't for nobody", which immediately prompted many rap fans to question exactly who she was. If there's anyone still unclear on the facts, the truth is Shasimone is here to stay and her appearance at Wireless Festival this year was confirmation enough.
A deep delve into her discography shows that Shasimone was only making music a year before she found herself swept up in the current moment that she now enjoys. A year ago, she had only a few singles to her name including her debut single "Belly" which was released last September. On this high-tempo track, she similarly exhibits her unique prowess as she spits rapid-fire lines about relationships, her career and everything that she worries about in between. Shasimone was not the only artist that got the courage to step out from the background and actively take their music career seriously in 2020 when the COVID-19 pandemic was at its peak. In fact, she joins a long line of talented artists who got hip to the game and met the demand for something new and current.
Earlier in 2021 just before the memorable Dave feature, Shasimone had released two singles titled "No Chaser" and "Supersize", two buoyant tracks that display the rapper's voracious appetite for braggadocious bars. While these songs were already satisfying grassroot audiences that she had connected with both in the UK and Ghana where she frequently visits. In this hyperspeed viral climate, garnering organic attention in this way is not an easy feat but the rapper certainly managed to do the unimaginable. By the time Shasimone stepped to the mic again, with the release of her latest single "Back To Sender", she already had a legion of loyal fans singing her praises and they're not without cause. Her latest offering feels like a step up for the burgeoning star. Here, she revisits her Ghanian roots for the track, travelling back to the place that raised her and embedding herself in the local community. The single, an Afropop-tinged affair finds the singer waxing poetic about the haters and opps. In the song's 3 minute run time, she's able to pack an onslaught of wordplay, calling out the fake bravado of masculinity and dispelling the naysayers. The artist's skills are undeniable and it's no surprise that she's already inching closer to her defining moment.
Already, she's accumulated close to 5k monthly listeners on Spotify, all awaiting the release of new material from the newcomer with the world at her feet.
Oladapo
Oladapo's music is a practice in intimacy. The words are heartfelt, the soundscape is stripped to the most elemental it can be, inviting listeners into his world where alchemical fusions of Afropop, R&B, and Alt-pop collide with a dreaming fluidity. Born Tonade Oladapo Adetunji, Oladapo has often been identified as a prodigy, receiving acclaim for his thematic songwriting and discernible vision from song to song. 2019's "Gbe Bodi," a slick, urgent song about attraction and affection is the first place where the singer served notice of his zestful sound, interspersing his delivery with shades of the prosaic delivery of his personal icon, Lagbaja.
Oladapo's musical journey began with a series of freestyles regularly uploaded on Instagram and, in 2019, he made it to the shortlist for the inaugural class of Mr Eazi's music incubator program, emPawa Africa. But the singer's most resonant moments have manifested with him in his own unique space, fine-tuning his heartfelt lyrics into digestible sonic bits that can capture the specifics of attraction as well as the depths of its allure. 2020's "Proud," a two-song pack caught the singer in the thick of evolution as his partnership with P.Priime blossomed.
His new release, 'BLIND', a five-track extended play delivers on the promise of his earlier releases, while updating its themes of companionship with an urgent drive that can be heard on "Alone" where the singer promises to spend his money on a love interest. The rest of BLIND expands on that merger of artistic elegance and a burning emergency from the singer. "Fine" leans into the sonic palette of neo-R&B, opening with a scintillating mesh of twinkling piano keys and steady percussions that leads to some of the most confessional singing on the project while project closer, "Isakaba," takes influences from Amapiano to create an engaging blend of the genre with his signature ambient take on Afropop. Overall, the singer is on track to deliver on the potential he promised all that while ago on "Gbe Bodi."
Turunesh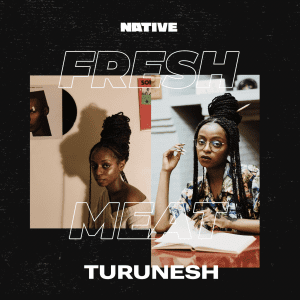 Tanzanian singer/songwriter, Turunesh has the voice of an angel. She instantly captured our attention with the release of her recently released EP 'Satin Cassette' but the singer has since been making head waves in her community for a few years. Now regarded as one of the pioneers of the East African Alternative, R&B and Soul scene, the singer would never have imagined this current moment she now enjoys. At the age of 16, she released her first song on Soundcloud entitled "Feel", a romantic cut that showcased her powerful vocals and enviable wordplay. "Tell me your love for me without that ache in your chest" she sings, displaying a level of maturity in her lyrics that was far above her years. At a young age, it's impossible for her to have this much knowledge on the intricacies and complications of romantic love but the young star spun gold with this number, earmarking herself as one to watch at the time.
Turunesh fell deeper in love with making music while growing up as she'd always be in a mini-concert in every ride in her dad's car while listening to songs of all sorts; Ali Fakra Toure, Salif Keita, Erykah Badu, Remy Ongala, James Brown, and so many legends. One could say she fell in love with music because her dad loved music. What inspires her to make music are the powers at play when she performs live. She is not alone when she is on stage. She believes that it is her duty to write, to sing, to share, and to heal. As an African, she understands that there is no such thing as spirituality without music and the significant role musicians play in our society as historians, storytellers, and bearers of divine truths. As she is among those chosen, so she must rise to the occasion.
'Coastal Cider' is a stunning body of work that set a precedent for excellence as that paved the way for both tastemakers to embark on 'Satin Cassette'. Her recently released project, 'Satin Cassette', arrived on her 24th birthday which was the official commencement date of her label Neshå Empire Inc. Turunesh was forced to start her own company because she wanted ownership over her creative and business output. As a young African woman, she wasn't satisfied with the deals she was being offered and felt misunderstood by the labels she let into her musical world. Taking the initiative to fill a gap in the Tanzanian market for women like her, Turunesh took on this dream project and saw it to successful completion this year. Ever the cheerleader and mouthpiece for Black women who look, sound and act like her, the singer is now ready to take her place among the class of this generations' brightest and most enterprising young stars.
Bryann
A constant mill of activity that is as diverse in content as it is constantly hybridizing, no tool has quite revolutionsed the tenets of modern engagements and living like the Internet. For music professionals and musicians, the congregation of people on social media has provided an opportunity to expand their marketing tactics to reach new audiences. The explosion in popularity of social media networks in the late 2000s formalized that connectivity, helping musicians reach their audiences directly, instead of going through mouthpieces. In some instances, many have pivoted to social media as an alternative that is by and large outside the purview of godfathers.
In 2020, no platform played a role in entrenching new sounds within Nigeria's music industry as TikTok did. A mix of cheesy short videos and well-curated memes, the social media platform has continued to elevate Nigerian music into 2021. While most of the Nigerian songs that caught flame on the platform in 2020 were songs by visible artists, in 2021, songs like Bryann's "Longe" have enjoyed the spotlight. The single, released in February, became a viral sound on TikTok in April and pushed the focus on the Festac-based singer's music.
Despite the success that "Longe" has recently gotten, it was initially conceptualised in 2019 during a studio session with Spax. It came two years after the singer had decided to get serious with music after always being in the spotlight for his songwriting as a student. His first traceable single is the minimalist "Funk You Up," an apt introduction to Bryann's nimble flow designed to linger over ebbing instrumentals. On the song, he delicately staggers his verse, suggestively drawing out the intended meanings behind his lines. Post-"Longe," Bryann has released one more song, September's "Andale," a balmy pop offering that shows more of the melodic singing and precise songwriting that made him a viral phenom.
Internet Girl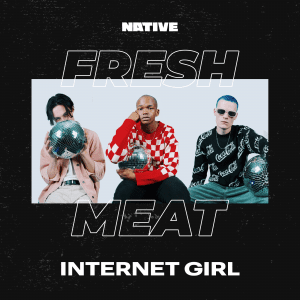 If you're not hip to the new South African indie band Internet girl then now's your chance to get on the current wave. The band, consisting of three members named Nsika Bungane, Matty 'Neese' Burgess and James 'Griggs' Smith have quickly become names to watch out for in the genre-defying African soundscapes and have already garnered more than 100 000 listeners a month. Each member plays a deep and important role in the overall running of the group, fashioning it into the well-oiled machine it has now become today.
Although now a trio, the group initially consisted of only Ntsika and Neese who have known each other since they were in grade school when they began making music together from a young age. They initially produced Trap and Hip-Hop music as they tried to emulate the likes of XXtentacion, Lil Peep and more but soon found their beat as they created more music together. As time went on, the pair decided it was best to try something fresh and new, this is how they began delivering genre-mashing, alternative numbers that have earned them new levels of fame. In 2019, the band of two officially became three as they recognised a gap to fill in their group. After putting out a search for a lead guitarist, they soon found the third member of their group in Griggs, a Hip-Hip/Hop producer that fit the group's penchant for something new and refined.
Internet Girl, as it is known now, was officially birthed in 2020, a month before the COVID-19 pandemic swept through the world and changed life as we know it. To debut the trio's new status as a group, they released their debut single "Follow Me Around". Last year alone, they were able to garner over 2 million streams on Spotify alone and have been featured on several playlists which as new artists does help a lot when trying to grow your fan base. Their hit song "Next Summer" caught the attention of a lot of important industry players including the record label R&R/Warner Records that signed them. If you're looking for a place to begin getting into the group's eclectic sounds, it's best, to begin with, 'The Word I Love', their 2021 debut EP released earlier this year. Packing an onslaught of clever wordplay and melding a range of genres including EDM, Indie Rock and Punk, it's clear that the trio are here to carve out their own space in the new vanguard.
nalu
In 2021, it's easy to believe that South Africa's biggest musical export is the sweet-sounding genre of Amapiano. The emerging sound from local townships has in recent years taken over the African soundscapes, rubbing shoulders with other genres and creating something beautiful, eclectic and distinctly African. However, it would be amiss to leave out R&B as one of the country's musical strong suits given the talented spate of stars emerging from the country's busiest cities from Johannesburg to Pretoria. From stars such as Shekhinah to Elaine, it's clear that the country is a rich musical landscape replete with sweet-sounding voices ready to soundtrack out anything between our club nights and our romantic inclinations.
Born and raised in Cape Town to a musical family, nalu started off her music career in the church where her father was a choir conductor. She instantly fell in love with music and equally garnered attention for her melodious voice which commanded attention. This voice has only grown sharper and clearer as she's grown older and gotten wise to the game, earning her new levels of recognition. Her first official single dates back to April 2018 and it's littered with efficient needle drops of her potential. On the sleepy hit titled "Bedtime Confessions" featuring South African rapper, the sweet-voiced singer pairs wistful, familiar production with alluring vocals as she addresses a love interest. "Ain't nothing matters if we got love/When we merge together, we go beyond," she sings over the ace R&B showcase, delving into matters of the heart that can't be concealed. A few months from this release, nalu hit back with a new single titled "Kitty", an atmospheric number that found her interpolating 50 Cent's "21 Questions". As she teaches a lover how to show her affection, she sings "Girl would you love me if I was down and out/Everything is easy, feeling breezy shiver in your knees," representing the ebbs and flows of modern millennial relationships. nalu's music runs the span of several moods, at one point delivering romantic cuts destined to be on playlists everywhere and another minute sending kiss-offs to a lover who's double-crossed her. Her music cuts across themes such as love, self-growth, friendship, womanhood, spirituality and becoming, in a nuanced and relatable way.
In 2019, nalu released her debut album 'Tacenda', an 11-track project which found the artist delivering poignant intimate stories about different phases of her life. Here, she also features frequent collaborator and Fresh Meat alum, Hanna as well as artist, A Past Lover, going the mile of the other songs entirely on her own. Speaking about her music, the singer shares on that "At the heart of it all, my music tells stories. From my own experiences to experiences as an observer, I tell stories so that I can engage with people authentically." This inspiringly firm sense of self has only earned her a growing presence online as she now penned collaborations and deals with brands such as Red Bull studios, Coca-Cola, and Nivea International. However, if you're looking for the right place to get into the 22-year-old's catalogue, you might want to check out her most recent releases including "Lockdown Blues," an earworm track released last year in the middle of the COVID-19 lockdowns in South Africa. It's exactly the type of sweet-sounding, relaxed music that nalu's discography consists of and sounds something sonically that feels like a conversation with your homegirls. It's always endearing to see female artists who speak to the hearts and minds of their core audience and nalu is that girl.
OG Emmy
When OG Emmy was 14 years old, he released his debut single, "KitKat", an exuberant sensual cut that showcased his stellar songwriting abilities and impeccable cadence. For many young kids growing up in these parts, a career in music at such an early age is highly improbable but OG Emmy isn't your run-of-the-mill artist. He's an artist looking to spin his rookie status into veteran gold. However, it would take a few more years of perfecting or working on his craft before he was ready to share his talent with the world.
Before the Ghanaian-Nigerian artist had released his debut EP this year, the singer had barely released any official solo musical offerings. So it may come as a surprise that he features on this list but for anyone with their ears to the ground, there's an unmistakable quality to the budding star. Sitting firmly at the intersection of Afropop and R&B, the Ghanian-Nigerians debut EP 'Sipping Remy' exerts the feeling of youthful exuberance as the singer courses through 5 tracks laced with tales of romance, debauchery and becoming. At only 21 years old the Afropop newcomer delivers a project filled with infectious tracks masterfully produced by some of the scene's most exciting producers including Grammy-award winner TXMO, MikeMillzOnEm and StevJazz.
On the 5-track tape, no track disappoints and that is perhaps OG Emmy's most redeeming quality as he inches towards his goal. Over the beautifully produced tape, the singer soundtracks our most sensual and intimate desires as he delivers radio-ready jams with clear-cut delivery despite the project's inebriated theme. He segues from singing about avoiding all forms of drama and negative vibes on tracks such as "Trouble" to directly addressing a muse on "Sipping Remy" and letting his desires explicitly known on "Trouble." It's still very much early days for the Ghanaian-Nigerian artist, it's clear that he has an understated star power that deserves to be heard.
VNTAGEPARADISE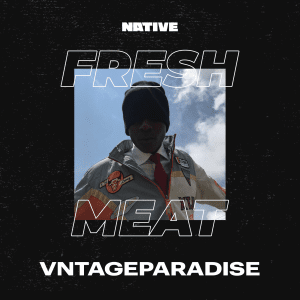 These days, there's being cryptic on social media and then there are artists such as VNTAGEPARADISE. One quick glance at his Instagram would reveal that the singer's go-to accessory is his trusty black beanie which features in almost every image, concealing his eyes from view and defining his digital identity as the masked singer. Despite the tendency to be typecast this sort of behaviour as strange or outcast, we are currently in times where the musical landscape is more diverse and welcoming than ever before given that bedroom pop's frontrunners continue to make music on their own terms. VNTAGEPARADISE exists on this playing field, armed with an eclectic mix of references and inspirations and an unquestionable voice that grabs you and doesn't let you go.
The singer makes music that could easily be the soundtrack to your night out or your playlist for your night in. There's no in-between as listeners are either promised trunk-rattling beats interspersed with his melancholic delivery or mellow, fierce reflections of his tumultuous life. The 18-year-old singer began making music as a hobby back in 2017 when he would write, record and release his own freestyles, but it wasn't long before he fell in love with the craft and began fine-tuning his skills and biding his time to take his music more seriously. That moment later came in the self-distanced lockdowns of 2020 when VNTAGEPARADISE released his first song in July. Titled "If Beverly Could Fly," the debut single melded a range of genres including rock, rap and pop to create a euphoric commingling of sounds with a DIY feel. The single caught on with a group of loyal fans whose love convinced the singer to re-record the song and release it officially a month later. At this point, the only thing left to do was to continue sharing his gifts with the world and that's what he continued to do this year.
A year later, he released his sophomore single "Shooter," a bouncy but melancholic cut that showcased more of his musical abilities and his enviable flow. Reminiscent of something right out of a movie soundtrack, the song finds the artist trying to stablilise his wildly self-destructive emotions, a showcase for the scope of his ability. The palpable influence of his inspirations such as Odunsi The Engine, Greentea Peng & more are found in his music underscoring each lyric he enunciates and each detail he chooses to divulge. Currently, VNTAGEPARADISE does not have much music out but he's already generating quite the buzz in the underground community. With only four songs to his name currently, now's a good time more than ever to tap into these genre-defying sounds. The vibe is hypnotic but not heavily commercial and that's his defining quality.
Featured image credits/NATIVE
---
Written by Ada Nwakor, Dennis Ade-Peter, Nwanneamaka Igwe, Wale Oloworekende and Wonu Osikoya