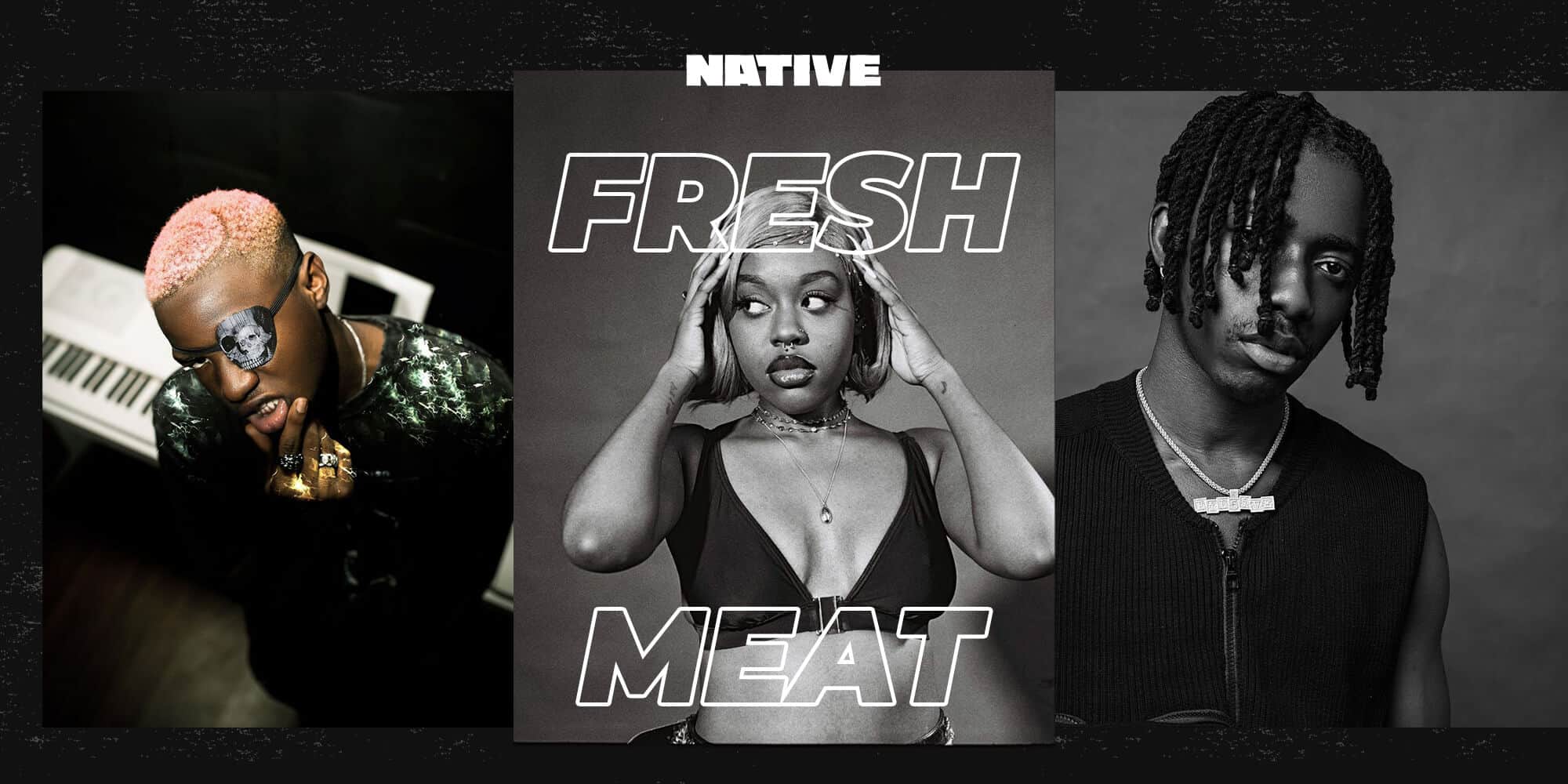 Fresh Meat: Best New Artists (February, 2021)
Including Benzo, Lil5ive, Ruger and more
Staying True To Our Mission Reshape The Face Of African Popular Culture, The NATIVE Team Curates A Monthly List To Spotlight The Best And Most Exciting New Artists On The Continent. Some Of These Artists Have Dropped Songs To Some Regional Acclaim, While Others Are Brand New On The Block, Working Towards Their First Big Break. Tune In To What's Next. Click Here For January's Fresh Meat.
---
Although it's the shortest month of the year, February is exciting for many reasons. Not only does the month carry cultural significance as America's revered Black History Month, a time where we gather together and reflect on our past and futures as Black people globally but it's also a crucial time for many artists in the music industry. Being the second month of the year, when all the awkwardness and newness of January is out of the way, many artists around the world begin to settle down and focus, making plans for new projects and singles releases, ready to hit the first quarter of the year with urgent delivery.
In a year like 2021, the music landscape is more unpredictable and everything moves really fast, seeing as we're all consuming more information now than ever before. Artist discovery may seem a bit tedious today, knowing how many artists are gunning for the attention of listeners in these parts, however, when an artist lands something that really sticks, it's our duty to put you on to the hottest newcomers in Africa who are consistently meeting the demand for something fresh, defiant, boundary-pushing and above all, authentic. We're coming up to one year since we launched this column, and the efforts of the alumni from the past year is This month we've got an interesting line-up of artists for Fresh Meat from South Africa's Benzo who's rapid-fire flow is delivered all in Xhösa to Ruger, the latest Jonzing World signee with a voice of gold.
Enjoy.
Lil5ive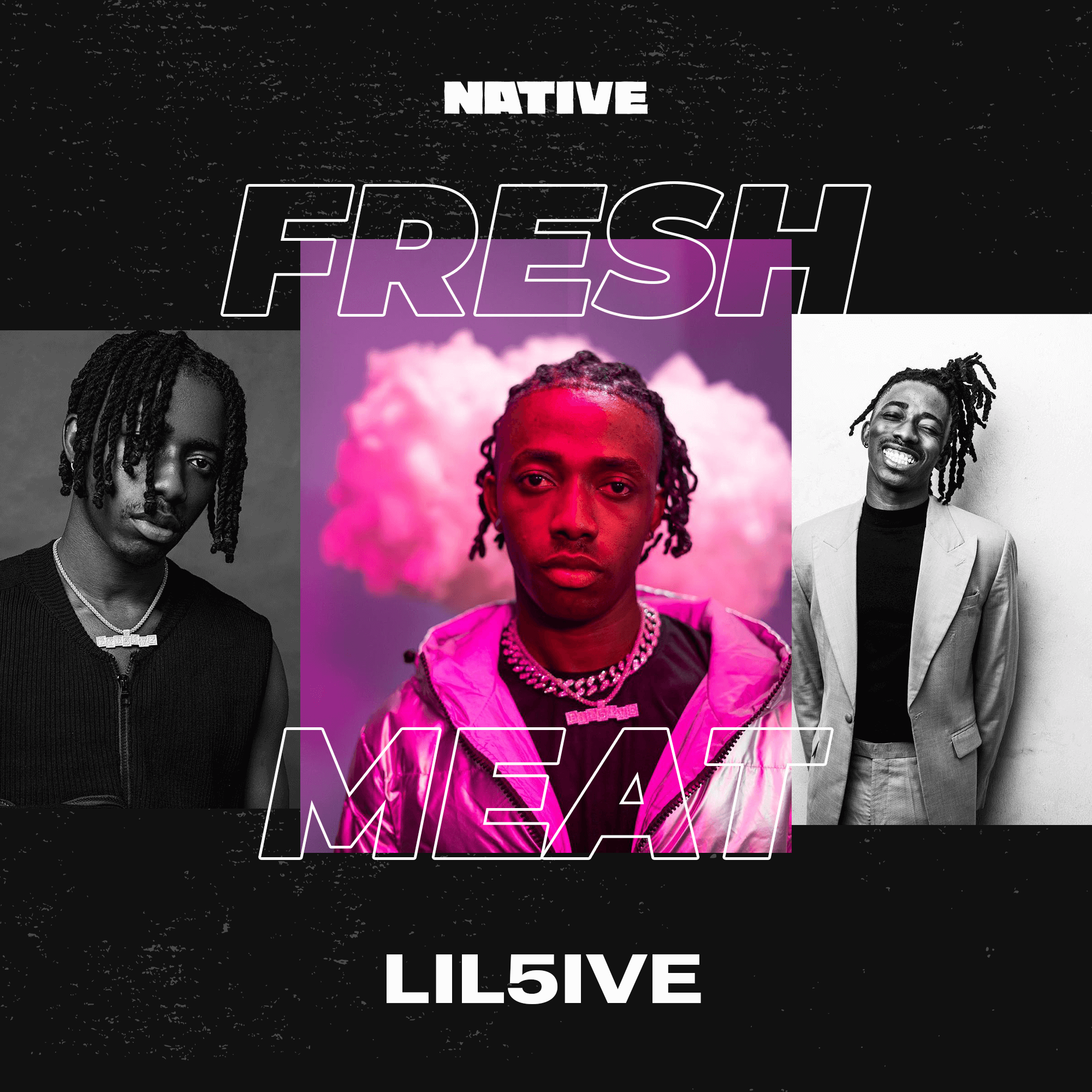 Like many young, nascent artists, it doesn't take much to figure out that Lil5ive is a reflection of multiple contemporary pop music trends. Like many truly talented young artists with a sky-high potential ceiling, those influences are only touchstones for a distinct style and persona that will only become more magnetic as time goes on. Listening to Lil5ive is like hearing something familiar and unique at the same time; the reference points are palpable, but there's a conviction to his delivery that makes it easy to realise he's the author and finisher of his musical offerings.
Just over a week ago, the singer/rapper dropped his debut EP, 'Dreams & Imaginations', an instantly riveting tape underlining his eclectic preferences, from moody, piano-rife beats to reflective, first-person perspective writing and a delivery that folds afropop melodies, contemporary R&B ticks and Trap cadences. In the 6-song EP, you can hear hints of the delightful rap-sung yodelling of Roddy Ricch, the versatile croon of Burna Boy, and the street-bred orientation of Bella Shmurda. These may or may not be direct influences, but considering how nearly singular it all sounds, it's more of a testament to Lil5ive's already sharpened powers as a music maker.
Beyond its technical traits, the EP, like all of Lil5ive's music on digital streaming platforms, is driven by introspective, personable writing. Self-discovery and self-assertion are the central theme of 'Dreams & Imaginations', a project that thrives on Lil5ive speaking his truth unabashedly, whether it's detailing his demons ("Drugs"), shrugging off unbelievers ("Where"), or simply representing his idea of what love entails as a young man in these romantically complicated times ("Feelings").
In an interview with Guardian Nigeria last year, following the release of the video for "Omo Ologo", Lil5ive says he believes his "personality and [his] sound will distinguish me". In an increasingly heterogeneous Afropop landscape, his self-assuredness already lays a strong precedent, and considering how well he backs it up on his debut EP, he looks set for greater visibility in the near future.
Ruger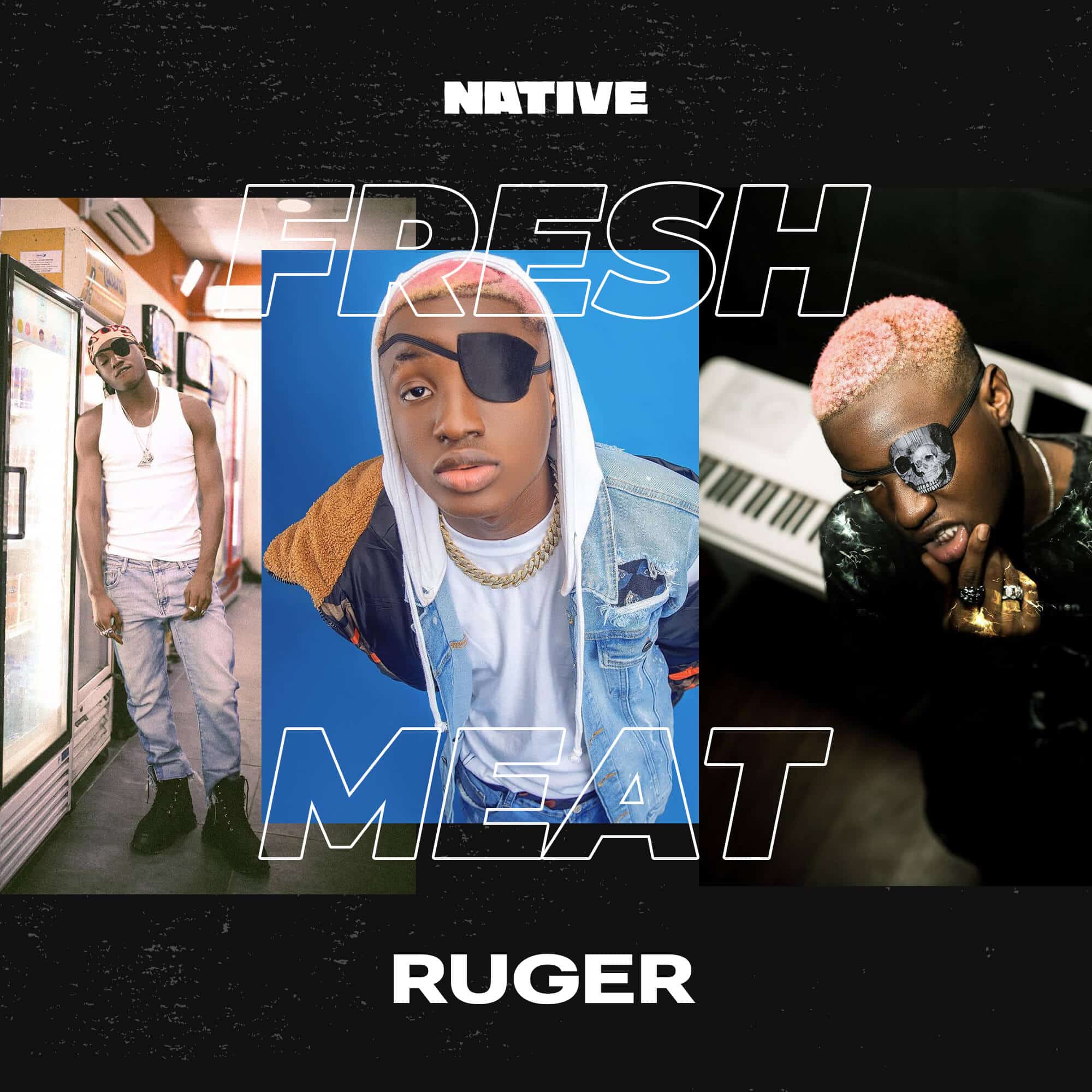 21-year-old Jonzing World signee, Ruger might be new to the afropop scene, but his melodious vocals undoubtedly sounds light years ahead of his entrance into our exciting sonic landscape. Arriving with a bang over a month ago on Jonzing World's single "One Shirt", complete with an eye-patch and a killer voice, Ruger made his debut on the scene with label boss, D'Prince and Rema. Each artist delivered impressive verses narrating their journey at the top of their respective scenes, and tihs follows the classic tale of the underdog's steady incline to victory. This is a strong introduction to the scene, and his affiliation with two afropop heavyweights shows a good start to his rise to the top. As Ruger continues to evolve and show listeners different sides to him as both as an artist and as a person, he's in good company. 
His self-titled debut single,  "Ruger", is reminiscent of the now nostalgic outdoor parties. Opening with "Man I spit fire from day one," the singer boats about the confidence he has in his ability, even before the fame and celebrity. In all his music, Ruger reassures listeners that he was born for this, with incredibly self-assured and confident lyrics, reminiscent of Rema himself two years ago. Ruger's default mode is one of unquenchable chill, clearly setting his own pace and connecting with the people he makes music for. With only one song out, he's really fresh Fresh Meat, but his debut was undeniable, and we're rooting for him. 
Benzo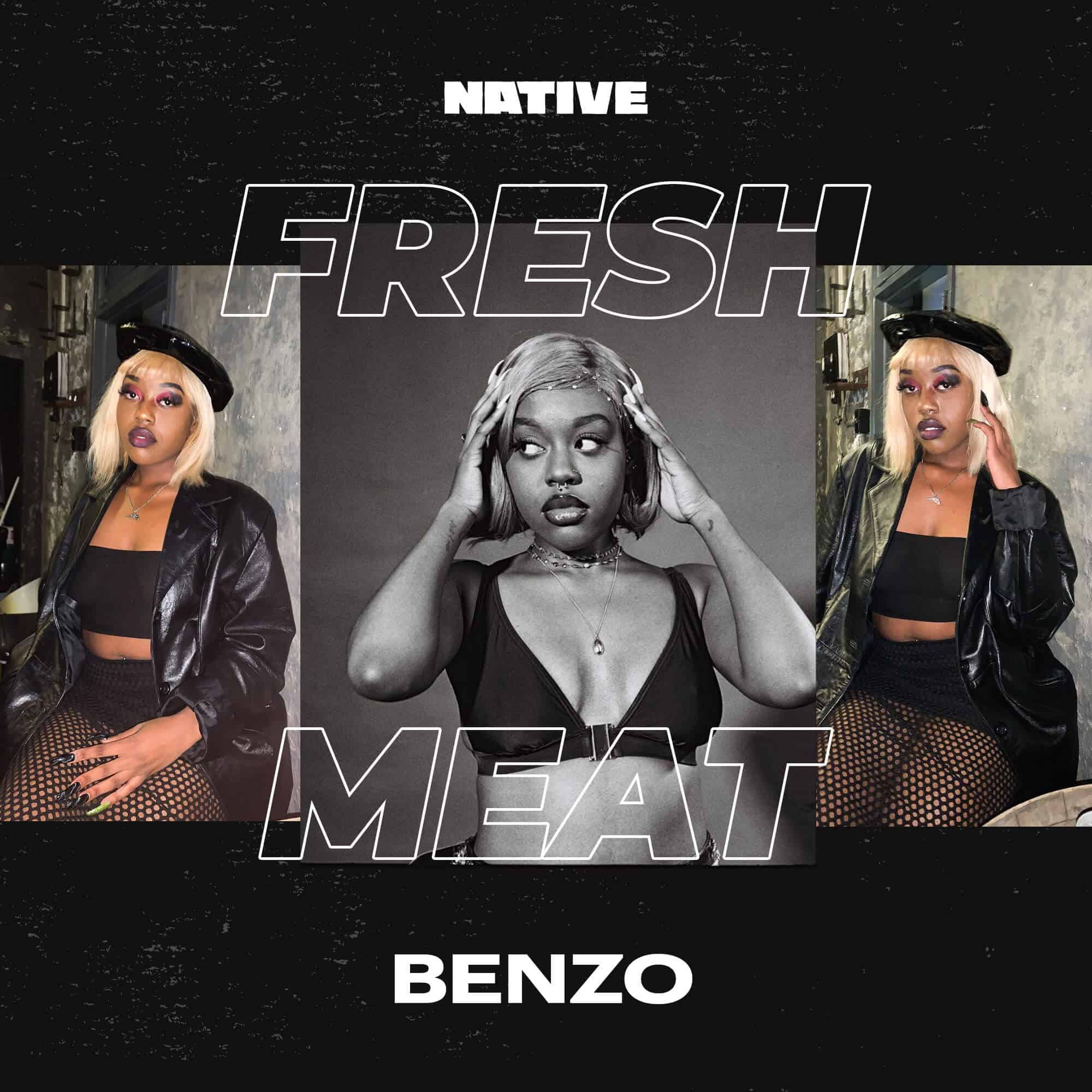 Whether you like it or not, the female mcees are coming into the game loud, audacious, and ready to take charge. This Women's History Month, it's important to celebrate the women who are breaking stereotypes and boundaries, and as an avid fan of these female mcees, Benzo was right up my alley. The 20-year old rapper is a new and fresh voice in the Johannesburg rap scene, having made her official debut a few months ago in November. In her corner of the world, Benzo has been building up momentum, which led us to her debut project, 'Kumkanikazi'. 
Last year, she released her debut single "Kwedini", an upbeat single that featured fellow Cape Town rapper, Lookatups where both artists traded boastful raps. The uptempo number sees her spitting between Xhosa and English like she usually does  "I keep it a 100 and clean/my future is bright," she brags on the number, fusing her culture with new-age trap..
On 'Kumanikazi', her debut project, she continues with this penchant, and her pen game immediately stands out, where she paints a vivid story of her reality whilst drawing on commentary about several universal conversations. She mixes bright pop vocals with snappy raps and futuristic production that makes her songs feel more intimate, and this makes it clear that the 20-year old is just having fun over the beat, consistently showing up as her authentic self throughout her small but potent discography. "Imali" is an instant standout from its opening moments as Benzo raps, "When I wake up in the morning/Get it lit and you welcome to the party/and I run on the beat like a cheetah," taking no pauses as she churns out bar after bar. It's clear that Benzo is in tune with popular culture being a Gen Z rapper, which makes her instantly relatable and likeable. Although most of her music is in Xhosa, it's safe to say that the Johannesburg-based rapper is putting on for her city and she's definitely one to keep a close eye on in 2021.
Urban Village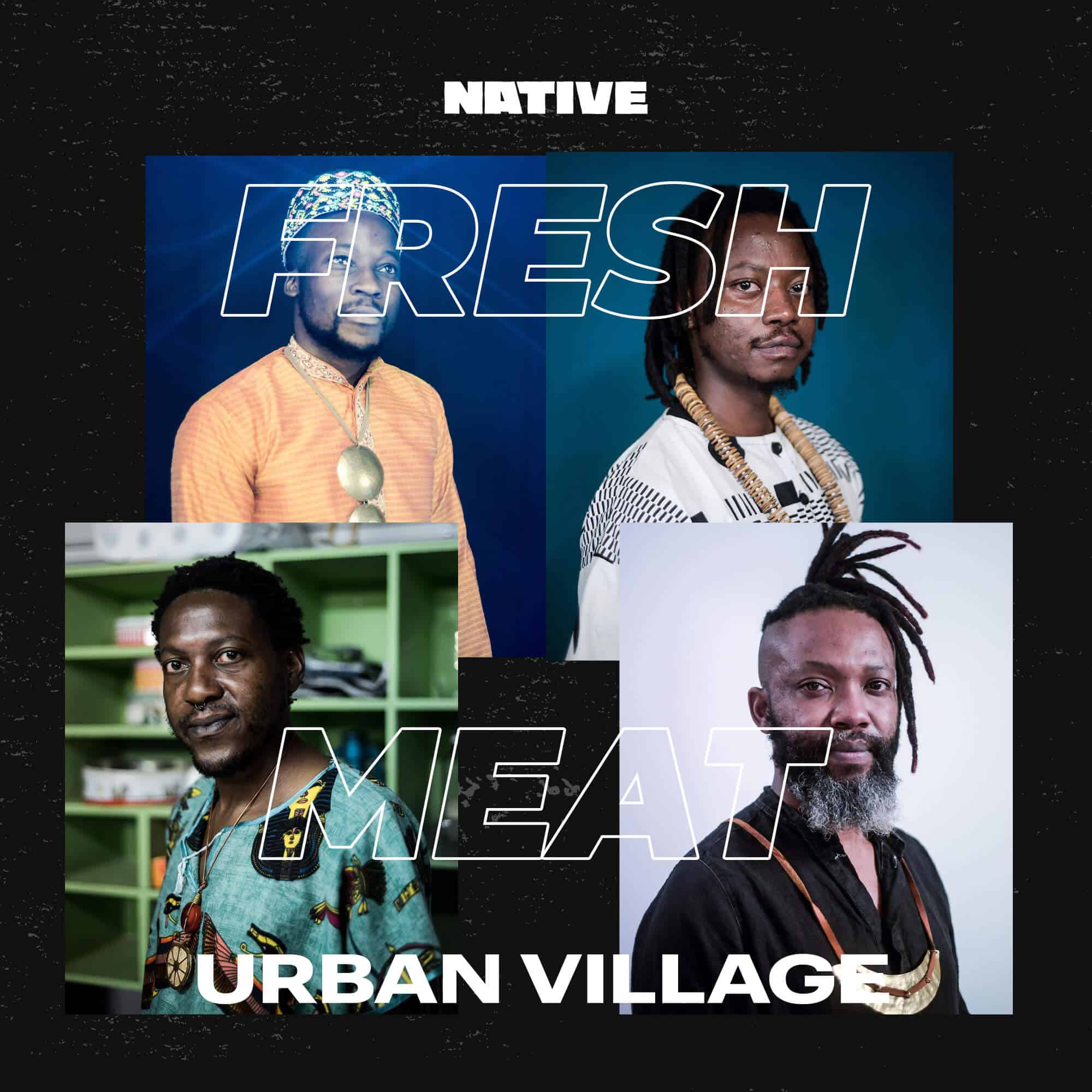 Urban Village is not entirely your typical Fresh Meat; they're a nascent act, popularity-wise, however, they're far from being relatively new. Formed in 2013, the band comprises bandleader and guitarist Lerato Lichaba, vocalist and flautist Tsubatsi Mpho Moloi, drummer Xolani Mtshali, and bassist Simangaliso Dlamini. All members of the 4-piece band were born in Soweto around the dawn of South Africa's post-Apartheid era, a common bond that acts as the foundation for their musical exploits.
With a strong appreciation for music from past decades, via their respective families, Urban Village is dedicated to reinterpreting storied musical styles through a modern lens, paying homage to previously established culture with eyes planted forward. This mode of operation has made the band a local sensation in the last few years, mainly dispensing their music via live gigs, even taking the stage at the 2019 Afropunk festival. Last year, via a recording deal with Parisian label NØ Format, Urban Village released its first project, 'Ubaba', a short, attention-grabbing EP which served as the precursor to their recent debut LP.
Released in late January, 'Udondolo' takes listeners through an abridged history of South African pop music with an experimental verve and a topical edge to it. Tightly crafted and utterly stunning to listen to, the album casts Urban Village as revivalists with a purpose, as they weave a colourful, genre-mashing tapestry by pulling from Mbaqanga, Isicathamiya, and Afrofunk, while adding elements of Rock and Electronic music. Led by Tsubatsi's agile and deceptively rangy voice, they sing of communal themes, from pride in blackness on "Dindi", to the ideal of togetherness on "Sakhisizwe", and "Marabi" evokes the memory of one of the oldest genres in South African pop music, Marabi, while also interpolating harmonies from Solomon Linda's evergreen "Mbube".
Having already delivered what will be regarded as one of the best albums of this year, Urban Village have raised their ceiling even higher. While the ongoing pandemic has stalled their momentum as a performance-based band, 'Udondolo' projects even more positive things as the world begins to open up, hopefully in the coming months.
SiBi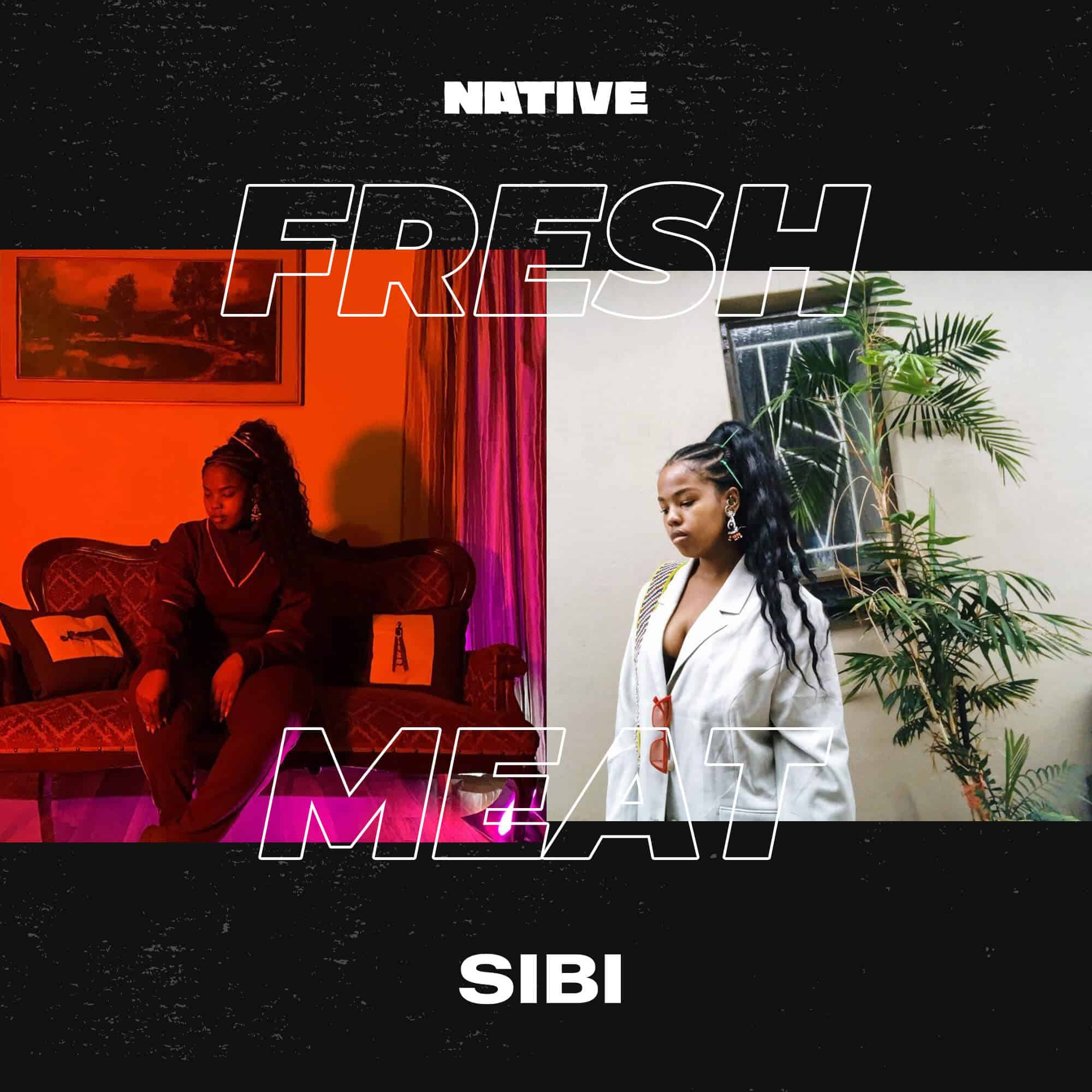 At this point, it's almost repetitive to keep stating that there's an R&B renaissance going on in South Africa; all you have to do is go through previous Fresh Meat instalments to scratch the surface of the myriad of talent breathing new life into a perennially overlooked genre on the continent. Vaal-born singer-songwriter SiBi is the latest artist to make an eye-catching entry into SA's reinvigorated and generally riveting canon of contemporary R&B. Two weeks ago, she dropped her official debut EP, 'Riverside', consolidating on the promise of her impressive, nearly 2-year old first single, "Chill Out".
Paying homage to her home region's landmark river, the third-largest in South Africa, the 7-track project (8 songs if you look through her SoundCloud) doesn't bear too much aquatic overtones, it's an odd but fitting mix of serene and jumpy feels perfect for a calm evening near a body of water, whether alone or with a group of close friends. With intimacy as its magnetic element, 'Riverside' thrives on SiBi's abilities as an expressive writer, almost to the point where it feels like she's sharing her life doctrines and simply venting amongst friends. On the EP, she comes across as laser-focused on her goals ("Gang"), self-assured ("Chill Out [Remix]" with Grace Isis and Benzo), and vulnerable ("Pieces"); a multi-dimensional personality make-up that's instantly gripping.
Similar to many of her colleagues, SiBi's soundboard blends in vivid influences from hip-hop, and it shows in her beat selection and accompanying delivery. On the Tyler ICU-produced standout, "Dlala", she moves between airy singing and a smoothed-out style of the now-standard triplet rap flows, matching the production's Trap-heavy inclination. "My sound is – if Hip hop and R&B had a baby during the summertime who likes to take night time drives," she recently told Le'Afrinique. "It's an unfiltered and honest safe space." Not just for her, but also for the increasing line of listeners set to be affected by the relatable nature of her music.
Konde Oko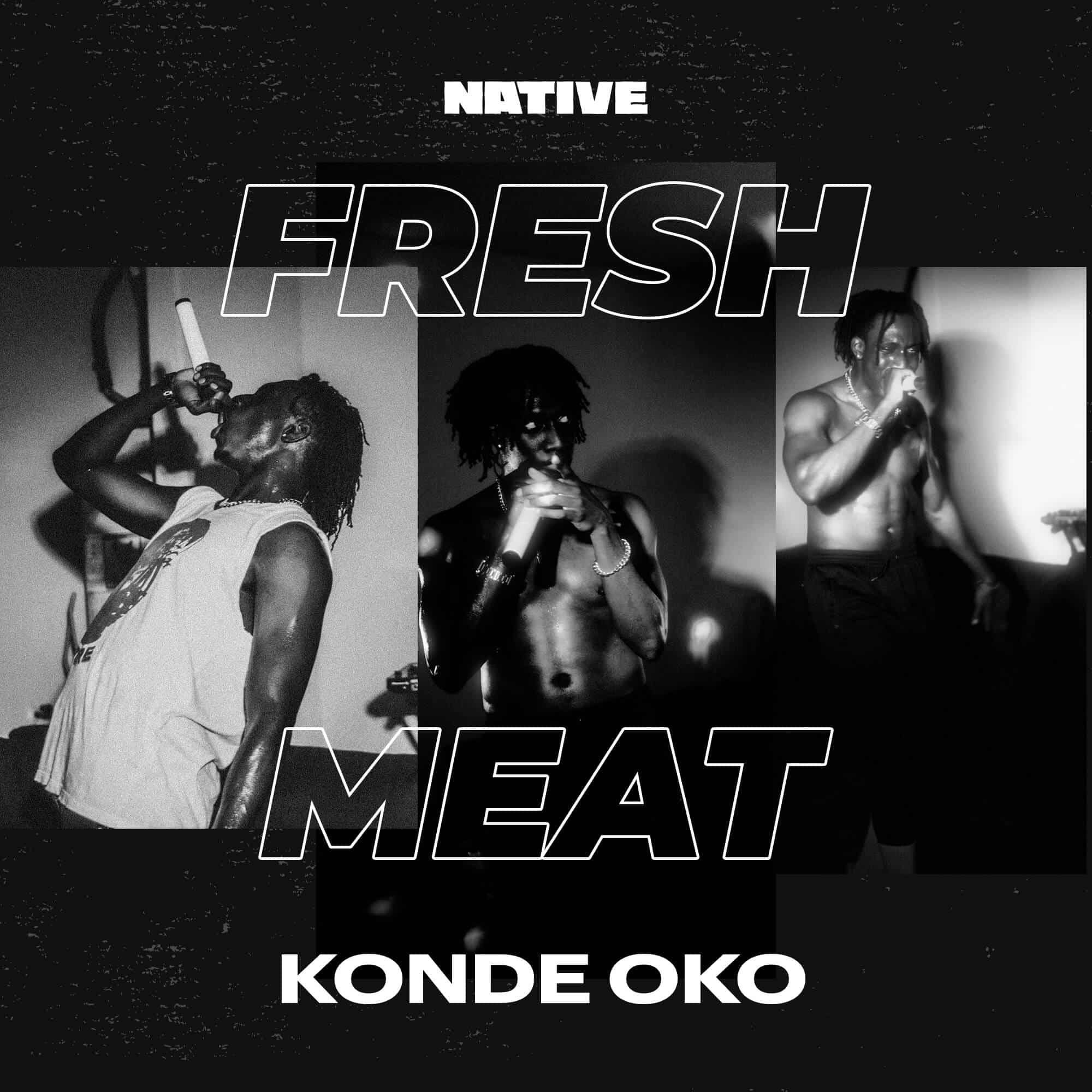 Kondé Oko who used to be known as YCG, is the Nigerian rapper who already boasts of a pretty thorough catalogue. Since he began releasing music back in 2017, as his first release on his Apple Music will reveal, the rapper went on a near back-to-back streak, sharing new singles and projects with fans on a consistent basis. So far, he has four official projects which his potential clear. 
Kondé's brisk and hurried delivery is more than enough to keep listeners entertained throughout its 26-minute runtime of his most recent offering, 'Good Enough?', where he shows us that it's not about whether he's good enough, it's how much he's willing to do. Here, he skips between dreamy trap landscapes, introspective raps, and hard-thumping anthems creating a world of his own where he is fully able to enjoy himself. Whether he's going solo on a song or joined by close friend and collaborators Na-ku, Baby Brit, and more, his ability is consistent and that's one of the best things about him. The project opener "Do Betta!" sets the pace for the rest of the album, Kondé is at his most flagrant, assuming the role of a menacing figure on the number waxing lyrical about defeating his opps. "I don't know shit 'bout the weather/I can't do shit for a nigga, most of them goofy on Twitter," he raps confidently, which shows how sure he is of what he knows about himself – another useful weapon for proficiency.
Although he's what you would refer to as a relatively young artist himself, 'Good Enough?' finds him putting on new names in the Hip-Hop/Rap scene from Baby Brit to Yung Kevo. The Baby Brit-assisted "H1 N1" sees the vocally agile rapper trade bars effortlessly with his collaborator, as they both pack an array of vocal deliveries, rhyme patterns, and clever wordplay whilst also being socially conscious. "Blue lives don't matter, not at all, not to me" to show his disdain for last year's harmful and disconcerting treatment of Black people by law enforcement. 
There is still time to catch the Kondé Oko train as the rapper isn't going anywhere anytime soon. More than an artist, he's a creative visionary as on his projects, he assumes the role of the artist, the producer, and the sound engineer, and sometimes even the director and videographer behind his visuals. This is a feat he wears with palpable confidence, although he's now more willing to allow others into his music creation process, as he reveals in a recent interview. Check out his most recent visuals here: 
Blxckie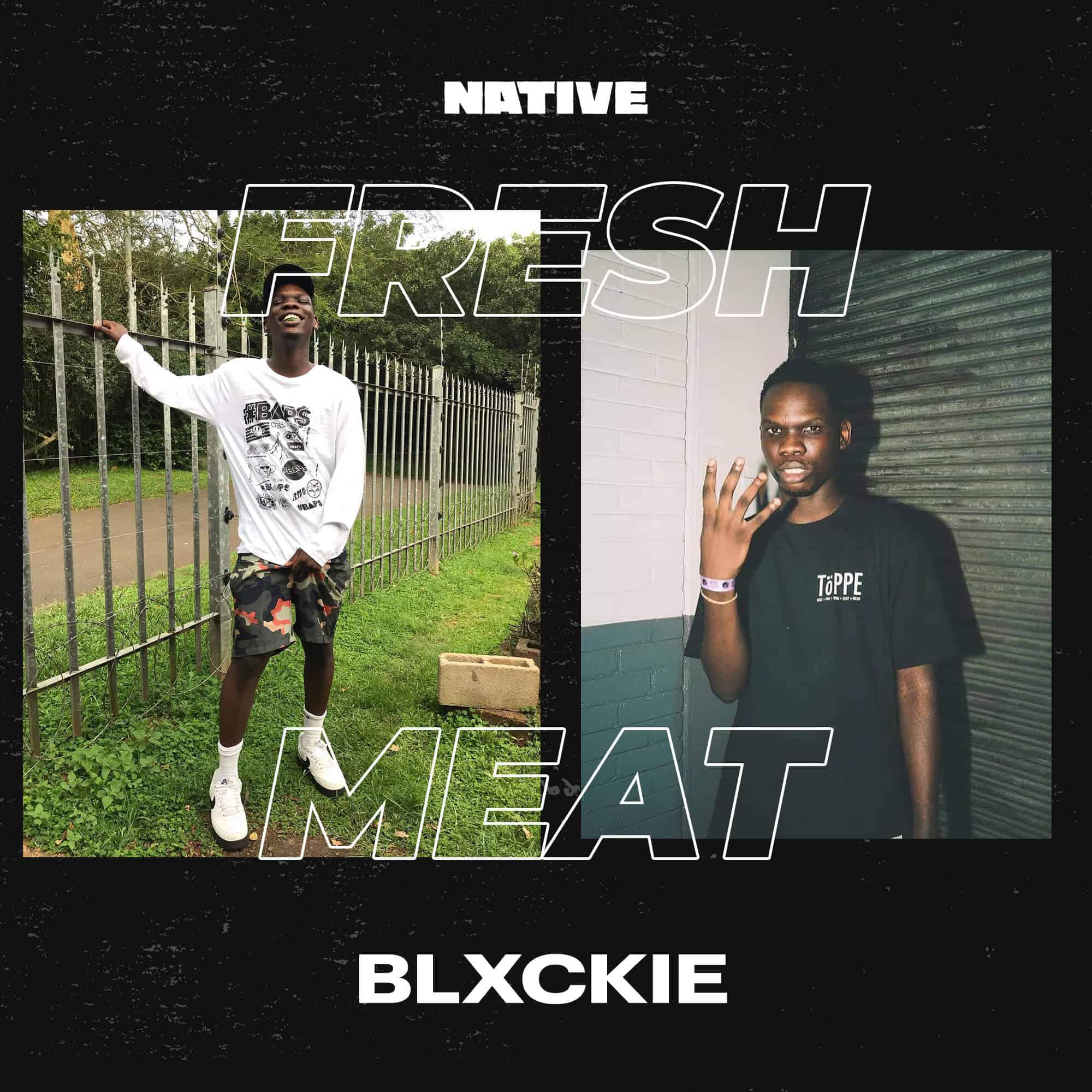 Sihle Sithole, AKA Blxckie was born and raised in Durban, South Africa. After spending several years as a rap fan, he finally took on rapping last year and has since delivered two hit singles, "Big Time Sh'Lappa" and "Uppity" which earmark him as one of the bright prospects from South African hip-hop. He gained our attention through persistent SoundCloud releases during the first few months of the COVID-19 lockdown. However, what converts most of us listeners into fans is his enticingly confident delivery, which saw him queue up awe-inspiring brags at a machine-gun-like pace to match the energetic trap beats he rapped over; "Big rack, big slatt, big-name/Lean spill so I got a big stain/ Ten toes, I ain't never switch lanes."
Blxckie explained in a recent interview with BreakroomAfrica that he was motivated to start rapping cause he got stuck in Johannesburg with Lucasrap$, 808Sallie, Shouldyuang, and Yungseruno, other rappers and produced for 3 weeks and they encouraged him to release music daily like they were doing. After his first breakout single, "Big Time Sh'Lappa" featuring Lucasrap$ put him in the limelight, he followed up with "Uppity" and more recently, "Stripes" featuring Flvme as he continues to keep up the momentum with his singles from the last 4 months racking up over a million streams.
Blxckie has now abandoned his 3-year-long Psychology degree and moved permanently to Johannesburg, where he believes he can continue to grow as an artist with the supportive community of music fans. In just over 11 months, his dedication to music has been rewarded with massive support and we are eager to hear what else he has in store.
móst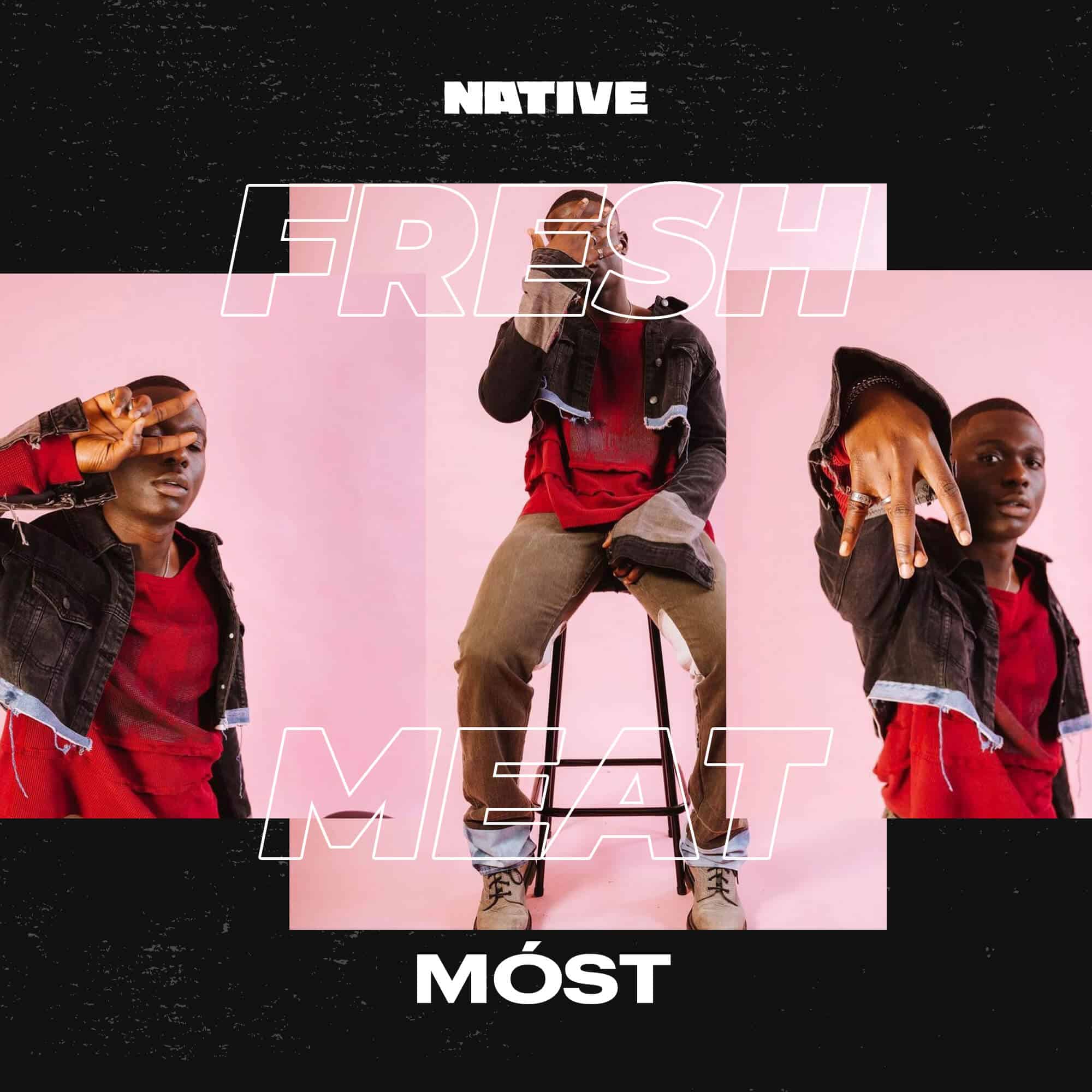 Versatility in delivery and an omnivorous soundscape are the go-to tenets for many artists in their development stages. U.S.-based Nigerian artist móst personifies this prevalent trend in a promising manner. Across his sizable catalogue, he's proven himself to be adept at crafting contemporary R&B songs, competent with laying out rap bars, and delivering the colourful melodies and songwriting generally associated with present day Nigerian pop music. móst encapsulates the increased commingling of R&B with Rap, as well as Afropop's inspired cadences from both these genres.
Last July, móst dropped his debut EP, 'Afro Lover', a serviceable representation of his chameleonic preferences, as he hopscotched from groovy, dance-ready tunes to skittering trap flows and sensual melodies. As its title indicates, the project revolved around romance-related songs, situating the artist's writing within a universal framework. For his recently released follow-up EP, 'Mixed Emotions', móst gets a little more idiosyncratic with his writing, offering listeners a stronger persona to interrogate through his music. The 6-track sophomore still borders heavily on romance, but we also get quick glances into the ideals that make him tick as a person.
On the opening, title track, his sole rapped verse is a stream of consciousness run, where he proclaims his goal of building an estate, references the U.S. putting immigrant children in cages, and ends with a sequence praising his love interest for her qualities. Leaning more into the hip-hop/R&B dimension of his artistry, the self-produced EP finds móst in a far more assured candour, personalising his writing even more while continuing to chisel the elasticity of his vocal abilities. móst is clearly still growing into his own artist, but even at this moment, he's one to keep tabs on.
[Featured image credits/NATIVE]
---
Words by Dennis Ade-Peter, Debola Abimbolu and Tami Makinde