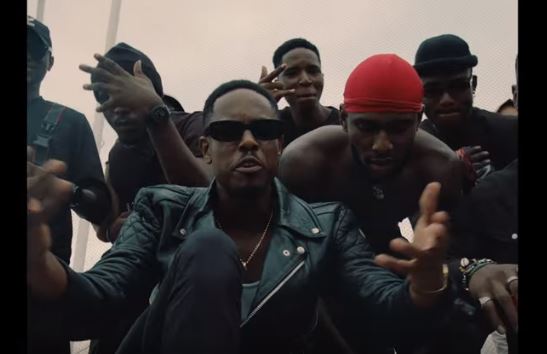 Ladipoe's "Lemme Know" is a blinding statement track
Gobstopping lyricism delivered with an unassailable, confident cool
In a quest to widen the potency of his arsenal, Mavin rapper Ladipoe has put out the sunny and sleek "Jaiye", as well as the radio-ready "Based on Kpa" this year, singles planted in melodic territory. While the switch-up doesn't mean both songs are inherently bad, they don't possess the distinct flair the rapper flashed in a viral freestyle some weeks ago, and on his newest song, "Lemme Know".
At his best, Ladipoe's songs come across as statement tracks, merging gobstopping lyricism with an unassailable, confident cool. On "Lemme Know", all positive elements coalesce gloriously, over a chill reggae groove produced by Mavin in-house beatsmith Ozedikuz. Although Poe's subject matter of claiming to be the best is hardly anything new to his catalogue, it coins in on his supreme ability to display a high level of technical dexterity, cleverly flip references, bolstered by an impenetrable cadence and delivery.
"Lemme Know" was originally premiered on social media with a video, eventually making it to legit streaming platforms after overwhelmingly positive reactions. In the music video Xela directs for Mavin Films, there are frivolous and posturing shots of the rapper delivering his bars, alone and in the company of a makeshift posse.
Watch the video for "Lemme Know" here.
Featured Image Credits: YouTube/MavinRecords
[mc4wp_form id="26074″]
---
Dennis is not an interesting person. Tweet Your Favourite Playboi Carti Songs at him @dennisadepeter
---