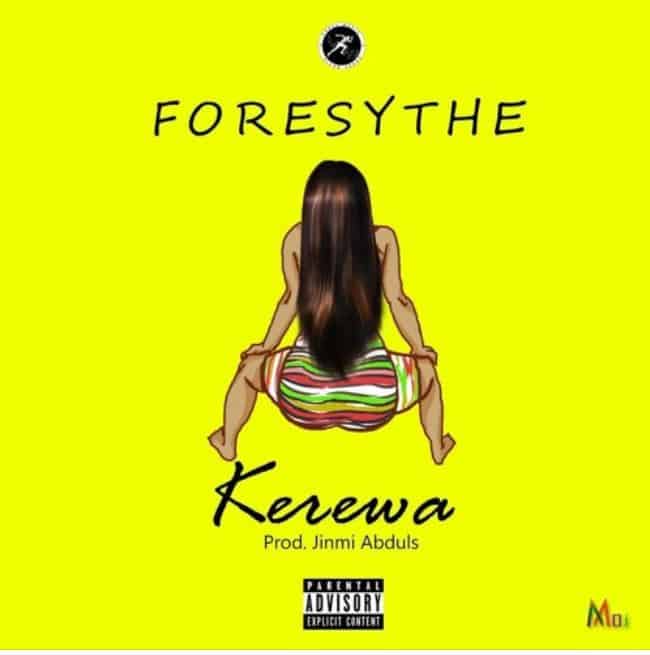 Listen To Foresythe Run Through Everything Pop From Late 2000's Till Date On "kerewa"
A crash course on pop culture
Making pop culture references is one sure way to get a hit record. The trick to it is adding enough of your own sound that your sound is distinct from the sources you reference. To borrow an example from the film industry, "Stranger Things" is like a "Star Wars" franchise mash up but the script is original enough to make the references work for the show's advantage. Creatives always know just the right amount to pinch off pop culture to create a new one but Foresythe is a genius at it. For his latest single, "Kerewa" he takes listeners on a nostalgic trip to Zule Zoo's "Kerewa" abusing the original song and his own self worth.
#Kerewa by @PapiForesythe out now ! Check it out , RT and share guys 🙏https://t.co/3xiuE8XfYM

— shecallsmepapi (@PapiForesythe) May 27, 2017
For those who don't already know, "Kerewa" recorded by Tiv duo ZuleZoo was a hit in 2006 even after it got banned by by the Nigerian Broadcasting Cooperation. Foresythe co-opts the song's title which sounds like the most hilarious sexual onomatopoeia ever but it in fact means adultery. But he doesn't dwell too much on the themes of the original song. Instead he just wants to catch his cruise, referencing several other pop culture hits from Ubers to social media joke trends like "Say it with your chest" and popular lyrics like "Don't save her, she don't want to be saved".
Foresythe delivers a braggadocios hip-hop number rapping over the synth based instrumentals produced by Jinmi Abduls. He touches on several genres of music from Juju to Afropop to Hip-hop and doesn't restrict his pop culture samples to time or location. Wizkid's "Sare wa gba" line was immediately followed by Zule Zoo's "Kerewa".  We also hear a quick line from Orezi's "You Garrit" before something remarkably close to Drake's "Niggas talk more than girls these days" features.
Biting other people's lyrics and flows to make a hit record is slowly becoming the norm. But what we have here is more like a crash course in case you've spent the last couple years in a coma. Foresythe uses all the popular lines we all know and love to tell his own story without ruining what we love about the old songs.
Hear Foresythe's "Kerewa" below.
https://soundcloud.com/user-010/kerewa-foresythe-prodby-jinmi-abduls
Featured Image Credits: Soundcloud/Foresythe