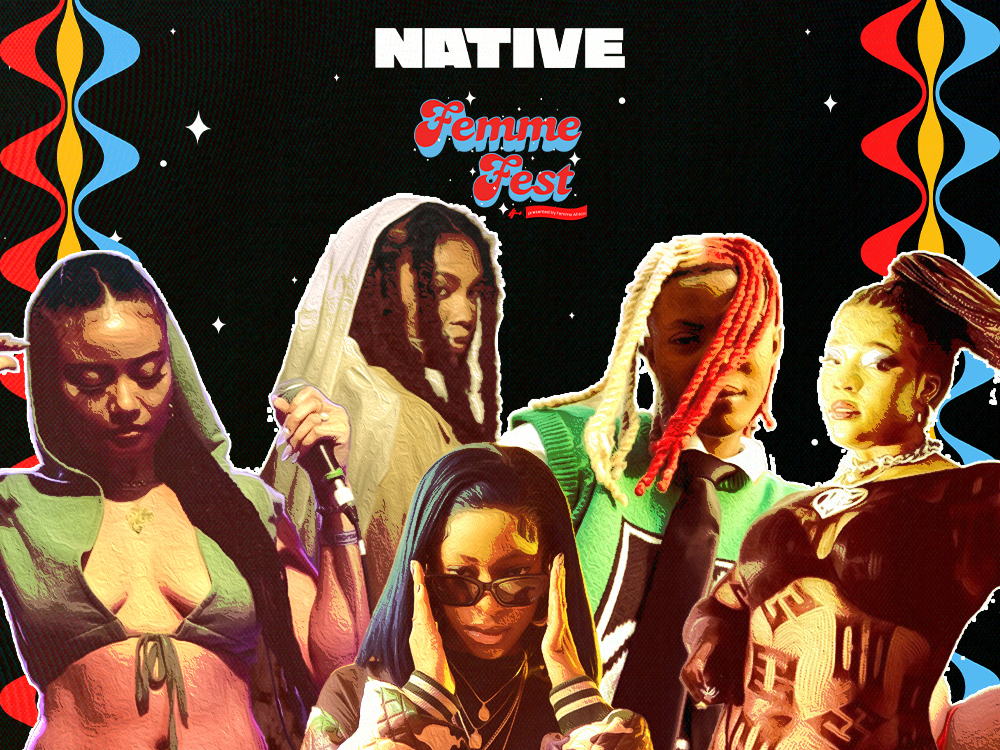 Femme Fest's all-female lineup returns to Lagos this weekend
Save the date: March 25th
Over the years, women have been increasingly underrepresented in the music industry–both home and abroad. Whether its the top executive spots at record labels, or A&R's, managers, artists, DJs and producers, the top spots are typically reserved for their male counterparts despite their valid contributions to the growth of the music industry across the years. When it comes to the live performance industry, these numbers are even lower. A BBC survey found that only 13% of female headliners are women, a staggering figure that is even lower when brought closer to home.
Femme Africa has filled a much-needed space in the music and entertainment industry, seeking to bridge the disparate gaps between female artists and their male counterparts in Nigeria's androcentric society. This has culminated in a dedicated series of workshops, panels, and its live showcase–Femme Fest which has welcomed established and emerging acts to the stage since its inception in 2021.
More than just a space for women to perform and showcase their talent, Femme Africa–and by extension, Femme Fest has also served as an incubation platform for emerging female talent playing a hand in the music of Tems, Somadina, SOLIS, Bella Alubo, and more. This International Women's Month, Femme Africa is not slowing down on its mission to spotlight and champion female talent on the African continent. Since March began, the Femme team have launched the Pink Book, a digital curation spotlighting African women doing exceptional work in audio and music.
View this post on Instagram
Now, the Femme team are bringing their Femme Fest back to Lagos this Saturday, 25 March 2023. The one-day music festival will feature some of the brightest and talented female names in music. This year, the show will see performances from Bloody Civilian, SGaWD, and newcomers such as Qing Madi & Winny, and female-owned brands like Skin Ink, Rekoja Cadles & more. With promises to make this year's show even bigger and better, the festival is also sponsored by brands such as The Orchard, Amstel Malta, Star Radler, Kuda Bank, Absolut, MTV Base and more. 
When we last spoke with Femme Africa's founder, Ayomide Dokunmu, she spoke about growing tired of the tokenism in the music industry and carving out a space where women can learn, share their skills, and commune with one another: "It's important because we don't have that many that are just speaking to us- there's also a need to make a conscious effort to promote diversity. Men had a head start, and in order for us to catch up, there needs to be initiatives that are just for us."
Don't miss out on all the new talent and brands at Femme Fest this weekend.
Get your tickets here.
Featured image credits/NATIVE
---