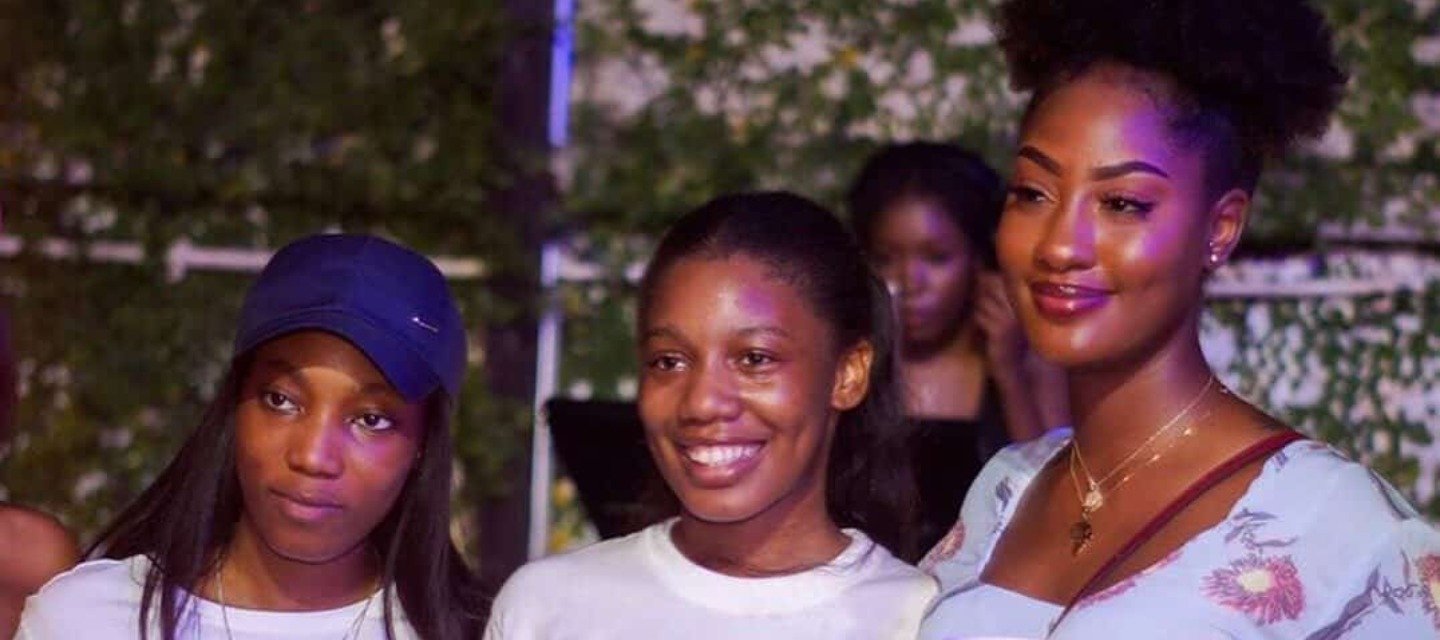 In Conversation with Ayomide Dokunmu, founder of women led group initiative Femme Africa
a community for women, by women
Much like it is in most areas of life, the music industry in Nigeria is androcentric, with many male artist sitting atop their various games and only a sparse few of their female counterparts up there with them.
These days, however, there's an emergence of a new wave of female artists on the horizon, with many of them choosing to self-manage their music careers, as it often feels like there is no one in the girl's corner to offer support and mentorship to upcoming female artists as well as put a spotlight on promising female acts.
View this post on Instagram
Ayomide Dokunmu, the founder of Femme Africa, recognised this gap in the music industry, and presented a solution by creating a girl-group community that promotes "female artists by providing a platform to help them get noticed and gain exposure for their music and talent".
She had grown tired of tokenism and the idea that only one woman could be at the top, when actually there was space for every woman to succeed just as well as the next person.
So, to gain more insight, we sat with the young pioneer ahead of Femme Africa's third showcase in Lagos, to talk about the need for fostering a female-only music community and her future plans for Femme's worldwide domination.
View this post on Instagram
NATIVE: What inspired you to start Femme Africa?
AYOMIDE: For me, it was just something I couldn't believe no one was doing already and at first, I thought it was because it wasn't doable. My friend mentioned the idea of an all-female show and after talking to a few people, I was like yeah they're right, this wouldn't work.
However I couldn't stop thinking about it, I worked in media at the time, and everywhere I was reminded how hard it was to be a women in that industry. Everyone I talked to had stories for days about how difficult it was, harassment they had gone through- that's something that stuck it to me, everyone had a story.
So I just wanted to create something for us that was actually genuine and not just people hopping on the wave of "supporting women" but something that would actually help and here we are several months later.
NATIVE: What would you say is the most challenging part of running a female-focused community in Nigeria?
AYOMIDE: We're at the point where "supporting women empowerment" programs are cool so brands want to seem like they're doing the work but they don't actually take the time to engage and see what will make impact- it's more hype than anything else.
Finding support for Femme and our work has been the most challenging so far. There's so much more we can do if we had access to resources, but while we're waiting, we're trying to grow as organically as possible.
NATIVE: Why do you think it's important to be a women-focused platform?
AYOMIDE: It's important because we don't have that many that are just speaking to us- there's also a need to make a conscious effort to promote diversity. Men had a head start, and in order for us to catch up, there needs to be initiatives that are just for us.
View this post on Instagram
NATIVE: What changes do you aim to inspire in the industry?
AYOMIDE: I want an industry that sees women thriving- I want women to go through the "usual struggles' of making it but not struggles related to them being female. I want producers, music execs and other stakeholders to stop exploiting, assaulting women. I just basically want a safe space for women to exist in the industry. I also wish more people will take chances on women, we don't have enough of that.
NATIVE: Who are your top 5 female artists right not?
AYOMIDE: Tems, Dami Oniru, Lady Donli, Beyonce and Rihanna haha
NATIVE: What's next for Femme?
AYOMIDE: We have a show in December, details soon to follow! We're also working on building a digital hub for African women, it's what I'm most excited about. We'll still have our networking and panel event "Coffee with a creative" where African female creatives get to network with each other and learn from one another. In fact, someone got a job at the last one.
Femme Africa is doing amazing work creating opportunities for women in music and creative industries and we are stoked for their next showcase later today!
https://www.instagram.com/p/B3NKGiMlaWe/
Featured image credits/instagram