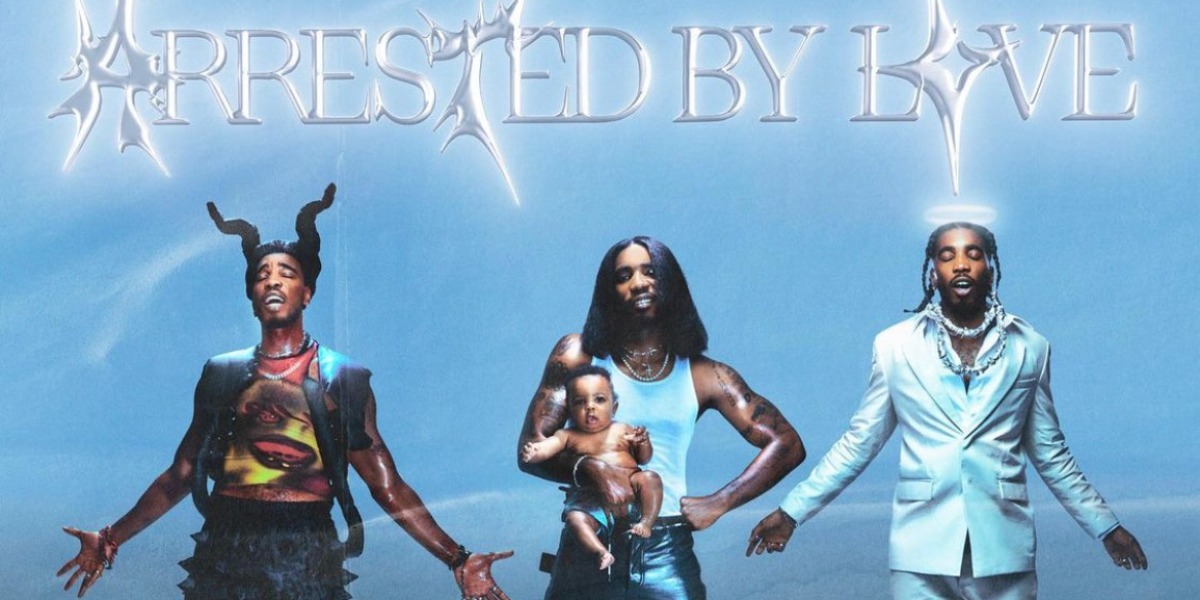 NATIVE Exclusive: What To Expect on Teezee's 'Arrested By Love'
"I'm trying to be a business mogul"
Over the last half-decade as music from the alté community has surged in popularity, due notice has been cast back to the pioneering work of culture and community icons like DRB Lasgidi and L.O.S. who paved the road for much of the fluid expressionism and leftist music that has sprung out of the community. DRB member, Teezee, has particularly received praise for his innovative style of rapping that melds influences from Fuji, afropop, and soul into his eclectic style of music.
Outside of his work with DRB Lasgidi, Teezee has previously released 'The Fresh Prince of Las Gidi,' a body of work that distilled his cool aura into an expansive showcase of the free-wheeling music tastes of an alter pioneer and, in recent years, Teezee has been working his way towards a body of work that both captures his position in the zeitgeist and offers a tunnel into his thoughts on love, community, family, and growing-up.
That project, 'Arrested By Love,' is due out tommorrow and captures the duality of Teezee as both rapper and singer than at any point in his career while displaying the appreciation for quaking instrumentals that Teezee has leaned into over the last 18 months. Importantly, 'Arrested By Love' offers a new vision for an integration of mainstream Nigerian pop–featuring acts like Davido and Teni–and the alté tenets that give room for experimentation and innovation.
View this post on Instagram
Below, Teezee gives his thoughts on the project and the process that birthed it.
It's his second solo project.
Before he was chopping it up with his day-zero crew, DRB, Teezee was also on track for a formidable solo career following the release of his debut project 'The Fresh Prince of Las Gidi.' While he's taken a step back and focused on important ventures such as DRB's stellar debut project 'Pioneers,' and raising a family, Teezee is now re-emerging this year with 'Arrested By Love.'
In his own words, "The most important thing to me as well as all the other business ventures. I'm trying to be like a Diddy or a JAY-Z or a Don Jazzy. I'm trying to be a business mogul."
A full-length view into Teezee's world
Following the seismic change of the past two years, Teezee is in a better position than any to release his latest solo project. He says, "I don't think I have let people into my world in a long time. I think I'm ready now, I'm vulnerable, a lot has happened, the world has vastly changed and I'm just super excited to let people into my world."
'Arrested By Love,' will see Teezee expressing a full range of emotions, capturing both his fullest, his highest, his weakest, and in his most braggadocious state. There will be more vulnerability than ever before as the Cancer man that he is. Teezee also adds, "I wouldn't say people would see me in a mature light but I can definitely say they will see the full range of Teezee that no one has ever relly seen. I think I am a very interesting, eclectic character and there's going to be a range."
He's coming through with all his artist friends
Although Teezee doesn't want to give away too much. The project will feature some of his artist friends and creatives that he has established friendships with across the years. We know for sure that Maison 2500 and New World Ray will be on the summer drop following the release of "GUALA" last year but Teezee also lets us in on some album exclusives:
"I can say for sure that Teni the Entertainer will be on there. I love Teni's music and everyone will be able to hear her in a completely different light. Sars on the Beat is also on there and I'm so honoured to have him. He's one of the legends out here, to me he's the Dr Dre of Africa so working with him was an exciting opportunity."
He's found his new sound
You can redefine yourself at anytime and artists with longevity like Drake, Nicki Minaj and more have shown us that it's never to late to switch it up and redefine yourself sonically with each new release. Teezee has shown us glimpses of this on "Like to Party" with BOJ and Skepta and also 'Make E No Cause Fight' with BOJ and Ajebutter and of course, DRB's debut 'Pioneers.'
He shares: "I'm going to explore my new sound because I feel like I have discovered myself sonically right now so it is exciting for me to show the world what I have been working on."
The future of Afropop
Afropop is witnessing its defining moment. Following the wins forged in the past year, there has never been a better time than the present to usher the sound into its next frontier. For Teezee, this is a mission that he holds dear to his heart, haven operated within the scene for over a decade.
In Teezee's words, "I'm creating this project for the future. I'm creating this project for the world of people who live in places like we do and know that a world of opportunities is not available to them but who find ways to dream. I'm making this for the underdog and for who people have looked down on. Those of us that have struggled to show the world who we truly are and find ways to communicate it. This is really for anyone out there looking for a sign that they can also do it for themselves."
"That's what I am trying to do, I'm trying to inspire."
Pre-add 'Arrested by Love' below.
Featured image credits/Teezee
---
Words by Wale Oloworekende and Tami Makinde