Hot Takes: Love Island NG, Wizkid, Davido & Burna, FemmeMag & more
All the hot topics from the past week
Is Mercury in Retrograde this week? I don't check those things anymore, because I'm trying to get right with God (read all about how I found God in between Roddy Ricch lyrics here), and apparently horoscopes go against the first commandment. I'm lying, it just gives me anxiety when the first thing I read in the morning is 'Gemini, watch out for crossed wires today', and all I do throughout my day is look over my shoulders waiting for someone to piss me off. Anyway, it seems as though everyone is having a bad week this week, and it wouldn't shock me to hear that we're all just burnt out from the happenings of this crazy year.
We started this column a few weeks ago to give you (more ourselves tbh) a much-needed break from the constant consumption of horrible news every day, and we hope you've enjoyed them so far. So if this week, you're having a horrible week like me, here are some of the things that have kept my mind off the chaos, and kept me a little bit sane. Enjoy!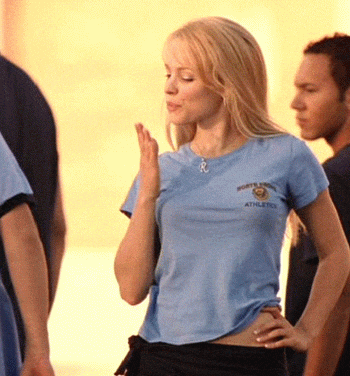 What I'm listening to at the moment: What A Time To Be Alive 
On Sunday, Drake & Future's joint tape, 'WATTBA' turned 5, and I went to listen to it again just for the vibes. When it dropped, I had just started my Masters at London College Of Fashion, and I remember very vividly the first time I heard "Plastic Bag" and "Diamonds Dancing", and falling in love instantly. "Diamonds Dancing" especially because of Drake's monologue at the end, when he said 'your mom would be ashamed of you, haven't heard a single word from you, ungrateful' – let's just say, thank God for growth. Whilst the lyrics about a toxic entanglement resonated more with me in 2015 when the project dropped, when I was listening to it on Sunday, the standouts for me were "Jersey" and "30 For 30 Freestyle".
I guess at that point in life, I hadn't really achieved anything or even experienced real pain, so it didn't hit like that when Future was clearly revelling in the pride of what he had overcome when he said 'you do what you want when you're popping' on "Jersey" or when Drake said 'but I got bigger fish to fry, bigger shit than you and I' and 'the pen is working if you niggas need some ghost lines' on "30 for 30 Freestyle". It was nice to look back to 5 years ago and be able to see very clearly how different my perspective on life is. When I pressed play, I wasn't expecting to do any self-reflection, I just wanted to revisit one of my favourite albums of all time, but it was nice that the music was able to help me measure my growth as a person. Music is special isn't it? The world was a very different place in 2015, but what Drake and Future said in most of these songs are still relevant today. I'm very grateful that it's my job to listen to music and analyse what it means, and when things like this happen, it reminds me that I'm definitely on the right track.
What a time to be alive, no?
What I'm watching on YouTube: Jay Z 
If you haven't already noticed by now, I'm a real rap girl. I spend so much of my free time either listening to rap or researching rappers, and Jay Z is one of my favourite rappers. I would say about 70% of my free time is spent either watching or listening to a rapper speaking about something or the other, and this weekend I was on a Jay Z interview binge. I watched a lot of interviews I had already seen before, but the one that stuck out the most to me out of everything was this one at Columbia University where he says 'I walk into every room as myself. I don't walk into any room as anyone else, I'm not cowering, I'm not speaking soft, my voice doesn't change. Imma walk in as myself and proud and I speak for us'. 
I don't think I need to explain why it's important for anyone anywhere to walk into every room as themselves, and because I've felt more like myself recently than I ever have, it really sat right with me when he said that. If you need a reminder, I suggest you listen to Jay Z speaking, something about the things he says – whether it's on wax or in an interview – always gives me a good indication of who I am and maybe it could help you too.
What I'm watching on Netflix: Menace II Society 
It's taking me a really long time to get through this film, because I don't like blood and it's very bloody, but I've been starting and stopping 'Menace II Society'. It's a drama set in Compton in the '90's, and it follows a young man who gets caught up in a life of crime, and has to face the consequences of his actions… somehow. It's basically a different and more in-depth version of 'Boyz N The Hood' or 'Baby Boy' (why was that film so trash?), and you guys know how fascinated I am by gang activity and life on the streets.
I really enjoy consuming anything that gives me a good sense of a reality that's very different to mine, and I think this film is basically a visual version of the kind of music I like listening to. From watching it, I can also recognise a lot of scenes from 'Don't Be A Menace To South Central While Drinking Your Juice In The Hood' (where Ovie's signature 'MESSAGE' is originally from) which I've now understood is a parody of 'Menace II Society'. 
Check out the trailer here:
Wizkid, Burna Boy & Davido
We're preparing for our next instalment of our weekly column Fresh Meat, and every month when we're looking for these artists, I remember a time when artists like Wizkid, Davido and Burna Boy were at their own tipping point, and gearing up to take the Nigerian music industry by storm. 10 years ago in 2010, I only knew of Davido because he made a song with my friend called "Tambourine", which was circulated via hotmail (lol them days), I had no idea who Burna Boy was and knew of Wizkid from his feature on D'Prince's "Jonzing World" (one day can we talk about how great 2009/10 D'Prince was??).
Today, all three of these artists have earned their stripes and have all left indelible marks on the Nigerian music industry in general, yet for some reason, we're kind of demanding that they have to still prove it to us? In the past 8 weeks, each of them have dropped music and each drop has had it's own moment, been enjoyed by all and certainly undeniably good. But, each of them have been compared to one or the other surrounding these drops and I'm genuinely confused about what the point of these comparisons are. There's always some sort of beef or the other surrounding all of them; Wizkid and Davido's beef trickled down into the different fan clubs and I think we've all been made aware of the brewing conflict between the African Giant and O.B.O recently. When 'Twice As Tall' dropped, there was talk about "Way Too Big" being a diss song to Davido, but if you ask me, I would say "No Fit Vex" sounds like it could be what's directed to his counterpart, and what would make the most sense for grown ass men who occupy the same position.
While Davido clearly drew the battle line with "Fem", making direct indirect with lines like 'tell Odogwu we like to party', "Life no easy my brother you dey find your own me I dey find my own" sounds like where we should all be at. Back in 2015/16, we were all thriving off Drake and Meek Mill's very public fight (I can't believe Drake convinced me that I didn't fw Meek), but now they have made up and Meek has said many times that it was a pointless and baseless fight he should have never given any energy to. I don't know what the intricate details of any of these fights are, we've all heard whispers but it sounds dumb, and like Jay Z has advised us previously, let's not Michael & Prince any of these guys. Let's all just enjoy all the fire music with no stress.
But I'm a Gemini and the twin is kind of living for the drama and thinking this is more interesting than M.I & Vector's beef….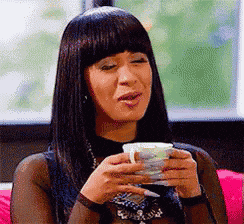 Hennessy – The Conversation
Which brings me to my next point. I got really excited when I heard about The Conversation, a documentary by Hennesy which aims to present a dialogue about the evolving hip hop scene in Nigeria since the '80s. As someone who is actually really interested in rap, I'm particularly uninterested in Nigerian rap and watching this documentary confirmed why to me. My favourite thing about rap is the authenticity, and how what I'm hearing gives me a good enough idea of the person who is rapping, and I rarely ever get that from Nigerian rappers. I know it's because I can't really get past the intonation which mostly mimics an American accent, and that's why I'm more drawn to rappers like Naira Marley and Zlatan, who are speaking (rapping) as it comes to them, and it really makes the difference for me.
I love to learn about things though. I wanted this documentary to fill in the gaps my disinterest in the actual music left, but I'm afraid it didn't really do anything for me at all. Earlier on in the lockdown, I watched all the episodes of Hip Hop Evolution on Netflix, and I was in awe of the creativity and innovation evident in each rap era the show documented – even from a time long before I was born or even thought of. Two episodes in, I'm not really sure what more this documentary aims to do, than sensationalise M.I and Vector's beef. The first episode left out a lot of crucial information, that would have given an even clearer idea of the shaping of the Nigerian rap scene, by the people who were there. These actually interesting bits were very briefly glossed over in the aim to rush into this conversation about who is the best rapper or not, or who is beefing who.
I personally want more or nothing at all.
FEMME MAG is what the girls need and deserve
As someone who is usually the only girl in the room and has mostly always been, when I get a crumb of the amazingness of spaces created for women, I am eternally grateful. FEMME MAG is an editorial version of that. I spent a lot of my time as a young girl reading Cosmopolitan, Man Repeller, Jezebel and such websites targeted towards women, but never really felt like it was for me (because it wasn't lol). Having a website dedicated to Nigerian women, and made by Nigerian women is what the scene needs at the moment, and our friends at Femme Africa are doing a great job.
If you haven't heard about it yet, FEMME MAG is an editorial vertical of Femme who are carving out a space to tell stories about African women, for women, by women. I particularly love their interview series, Friend Of A Friend, which tells real and authentic stories about young women in a way I've never seen done (right) in these parts. I am definitely looking forward to everything else they have in store, and you should follow them on Instagram for more frequent updates:
View this post on Instagram
What I'm expecting from Love Island NG
Last week, the internet was in a tizzy because news broke that ITV had partnered with Digital Play to bring Love Island to the country. For those of you who are uncultured and won't keep up with the times, 'Love Island' is a UK dating show, where a number of contestants are locked up in a villa for eight weeks and have to find love within that time. At the end of the show, there's prize money and also the inevitable promise of becoming a celebrity as we've seen with many of the previous contestants.
Currently, we're all following Big Brother Naija (or at least were until they evicted Kidd and Erica) and earlier on during lockdown, my timeline was filled with tweets about 'Love Is Blind' and 'Too Hot To Handle', which gives good enough indication that the Nigerian audience will appreciate this kind of reality show.
It would be the perfect opportunity for pop culture to become a bit more daring in this country, and I'd like to see a lot of drama. Much like we've seen in Big Brother several times, I'm expecting a cheating nigga, who has a girlfriend outside to be inside the villa professing love for someone else. I'm also expecting to see the goody-two-shoes who is mArRiEd To tHe LoRd but still came on a dating show on national TV to find love. I really want a 'wild girl', who will shake the room for real; someone who will take all the ideals about gender equality, and general uselessness of (you know the gender, don't make me say it) that we see the timeline divided over, to the wider Nigerian audience, and cause a real ruckus with the olds who will be watching. I generally just want chaos, and I hope they deliver!
View this post on Instagram
Melissa's Wardrobe is my kind of influencer
Left to my parents, if you don't go to an office, you don't have a job. Wait until they find out that 'pressing phone' is actually a career, and the power of the social media influencer in driving sales is genuinely lucrative. The Internet has changed many things since millennials came 'of age', and many bloggers have built a reputation and amassed a following by offering genuine and honest reviews of all sorts of products. Essentially influencers have a trust-based relationship with their followers, and this allows them to drive sales and predict trends in the way that it was originally done by fashion and beauty magazines.
Of course, with every good thing comes the bad, and we have instababes who have very clearly had their bodies sculpted by Dr Miami telling us that all we need to do to look like them is drink Flat Tummy Tea. Given that these guys have taken charge of the forefront, when I come across people like Melissa's Wardrobe, I'm genuinely happy and if I had more money, I would buy everything she recommends.
First of all, she doesn't present herself as an ideal in any way. In the same breath that we see her all glammed up and living the lifestyle – wearing Prada and chilling with Stormzy – we also see her at night with her hair in a mess, spot cream on and looking just as regular as any of the rest of us do. If you watch her Instastories every day like me, you'll know that a few weeks ago, she tried a product which she was hoping wouldn't make her break out, and lo and behold, it did. Her hashtag #melmademedoit is enough proof that more than an influencer with a curated page, and very nice clothes, she is actually influential and I would present her to my children as someone to look up to! Follow her if you haven't already, her stories are hilarious!
https://www.instagram.com/p/CDojcP-gozi/