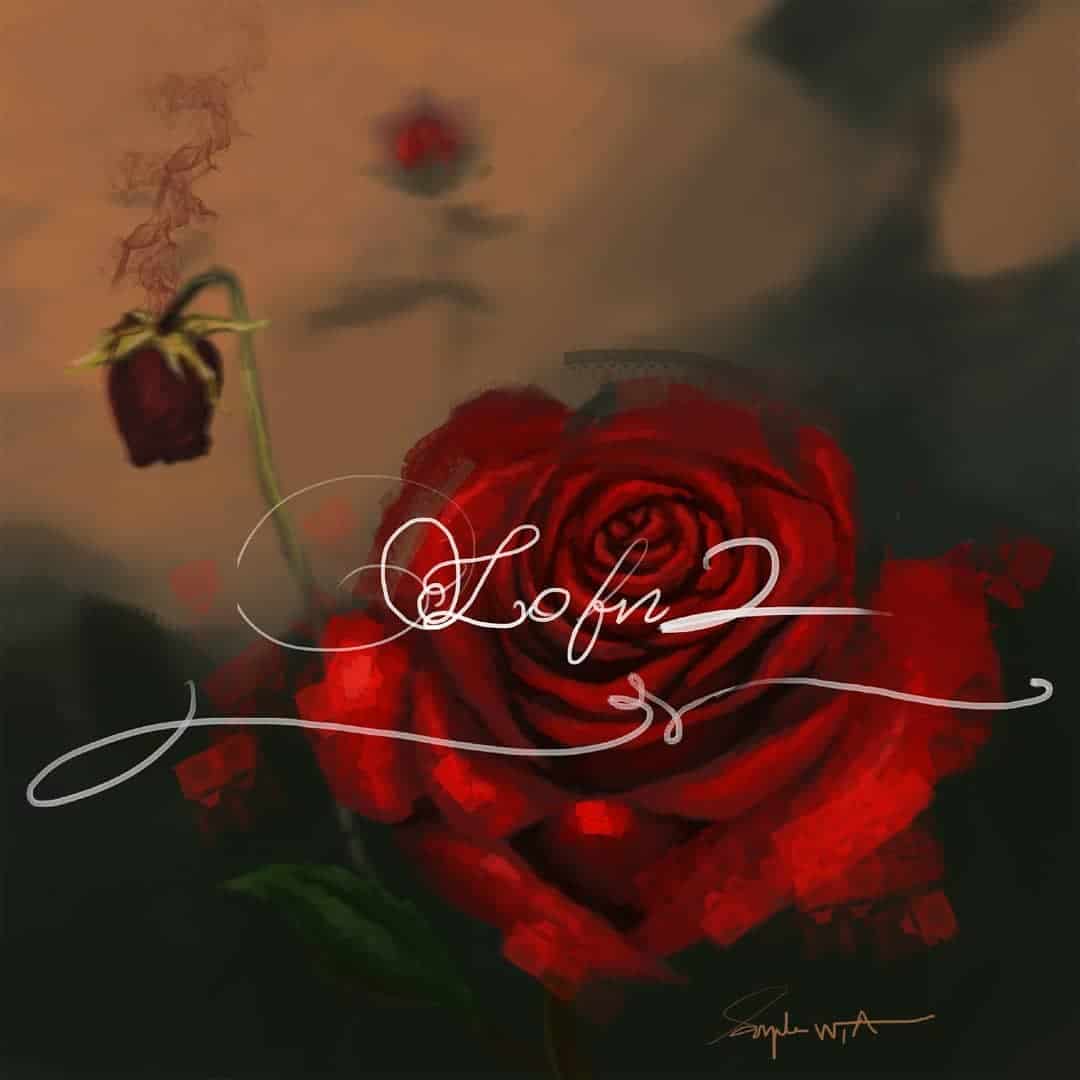 Essentials: WeTalkSound's 'LOFN 2: A Collection of Love Stories'
Highlights WeTalkSound's intimately scaled diversity
WeTalkSound (WTS) aren't so much a music collective as they are a phenomenon laying in wait, infecting music culture to the furthest reaches of the internet. The crew began in Ibadan, consisting of music enthusiast who could do a bit of everything from rapping to producing, singing, spoken-word poetry, visual art illustrations and more. They formed an ecosystem of creatives who put out music releases almost on a weekly bases as they exchanged ideas that helped each member develop their talents.
When they debuted their first compilation project, 'LOFN: A Collection of Love Stories', last year, the music collective had began expanding their reach across Nigeria and were among the promoters for the ShowDemCamp concert that closed all festivities lined up for the 2018 calendar year in Lagos. WTS is keeping up the stunning run as they release a follow up installment for their romantic themed compilation series and it boasts of the replete talents that abounds within the group. 'LOFN 2: A Collection of Love Stories' is an emotive 12-track tape that plays up the artists' different influences.
Each of the 11 songs on the tape are produced by 11 different producers while a spoken-word piece performed by Ameenah and Kooper, highlights the different directions each artist can take while staying within the overarching theme of love. A. D. A. M kicks off the project with a sultry performance over a piano led beat Rude Boy produces to the atmospheric tune of lo-fi instrumentals on "On For Later". Though the beat Nano produces for the next track, "I'll Be Waiting", is similarly atmospheric, the angelic vocal samples and Vader's rap verses lean closer to trip-hop. The mood intensifies with Vader's lyrics exploring his deeply-felt emotions towards a lover. Mo'Believe contributes a Yoruba fueled chorus on "Ba n Dele", keeping Y1nka's 90's influenced rap verse grounded as they show their appreciation for their lovers.
Busola Beckley's minute long rendition on "Let It Go" explores the agitation, jealousy and reluctance surrounding a breakup with haunting tinkles of piano keys setting the background for her blood-curdling howls. Her focus on the less glamorous side of love has an honest direction that is also heard on the spoken-word track, "Us" and even elDOTc's groovy track, "Listen", where he laments his lover's faded attraction with a clever interpolation of Olamide's "Fuck My Exes, I Will Miss You" line. Bio and SoulBlackSheep's MilesFromMARS duo also contribute a track, "Salawa", a charming love song that highlights their mastery of atmospheric 90's inspired indie-pop.
The beat Kaypaino produces for Joeydapoet's "Crazy Love" shows their understanding of the power of a band with the waves of percussion, ripples of violin-like synths, and gospel-infused backing vocals that lift the slow-burning soul ballad into another stratosphere of emotion. Joeydapoet rises to the occasion, singing "See Your Love Like A Hurricane/ Blows Me Away", before carrying the cymbals, electric guitar, and boiling bassline into a glistening crescendo. Onyinye, Eri Ife and Sir Bastien paint a charming impression of love on "America" over a percussive beat Sir Bastien produces. And though the pulse-quickening, lightweight EDM beat is captivating, it's their vocals, rendered with stirring intimacy that makes "America" such a standout track despite it's short length.
The closing track, "To All The Girls" by Dwin, The Stoic is crushing but triumphant, highlighting Dwin The Stoic's powerful pipes as he narrates his sad experience with romance over a guitar-led beat produced by Rhaffy. All 12 tracks offer relatable takes on romance as heartfelt romantic ballads are followed closely by a trail of folksy guitar strums and teardrop twangs that set the tone while they watch their paramours eventually walk out the door. 'LOFN 2: A Collection of Love Stories' highlights WeTalkSound's intimately scaled diversity as they focus on the romantic theme and provide a pillowy escape for listeners dealing with the romantic motions.
You can stream 'LOFN 2: A Collection of Love Stories' below.
Featured Image Credits: Instagram/wetalksound
[mc4wp_form id="26074″]
---
You are meeting Debola at a strange time in his life. He wandered into a dream and lost his way back. Tweet at him @debola_abimbolu
---