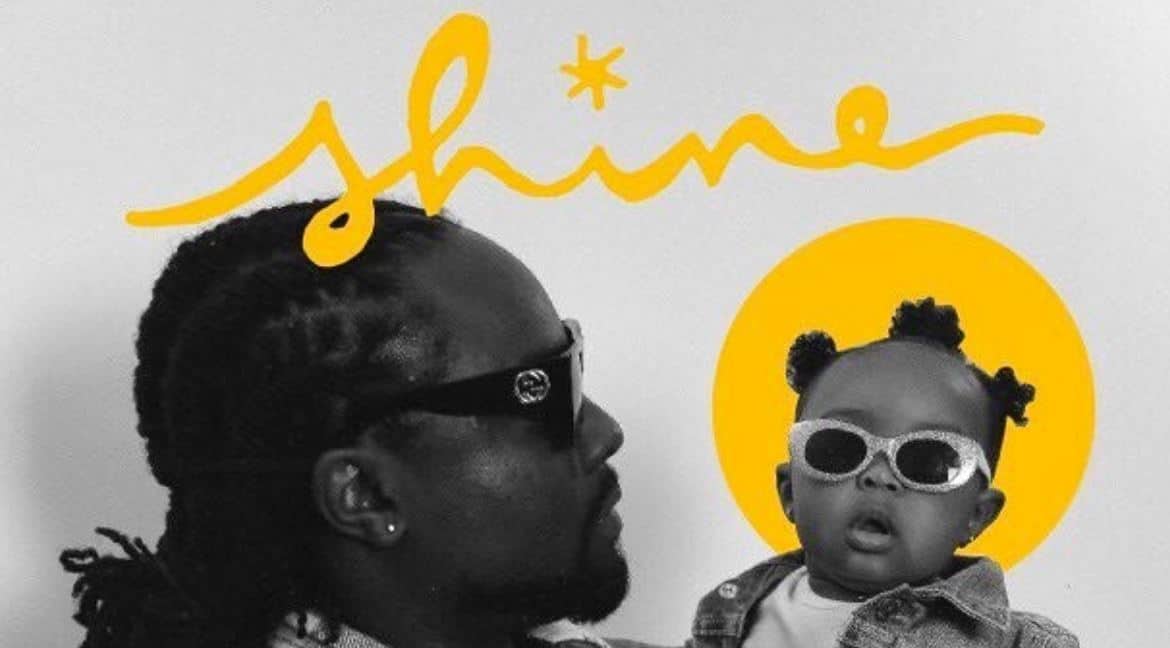 Essentials From Wale's 'Shine'
It's pop enough to gift Wale his first platinum album
Wale has shown on previously released projects that he is not scared to take on new challenges. Since starting his career as a non-gangster rapper from DC, he has challenged the archetypes of the genre. Hip-hop fans might not appreciate his borderline anti-rap aesthetic, but his aptitude with words and ability to tackle any subject convincingly has earned him the respect of rap critics with previous released albums like Album About Nothing, and more. Regardless of what tone he takes—critical or goofy, reflective or boastful—his songs maintain critical themes. Wale's latest album, Shine is taking Hip-hop defying rap albums to more delicate extremes than Drake's Views and More Life.
https://www.instagram.com/p/BTa_lMjFwO-/?taken-by=wale&hl=en
Wale's daughter, Zyla Moon is the inspiration for the album's name, Shine and the tracks follow the narratives of appreciating black beauty. She features on "Smile" but Wale makes sure to feature artists from Nigerian and American soundscapes to widen his reach for diverse genre merging and a larger fan base. Artists like Lil Wayne, G-Easy, Wiz Kid, Davido, Olamide, Major Lazer, Chris Brown, Travis Scott, Dua Lipa, J Balvin and Phil Ade.
The 14 track album starts with "Thank God". Gospel themes aren't new to hip-hop songs and Wale gets a vocalist to give a church choir lead singer feel that is reminiscent of August Alsina. The soulful instrumentals allows Wale test his singing range but that doesn't take anything away from the hardcore rap bars he delivers. "All you'll ever be good at is rolling weed and 2K." Wale has been known to have quality opening tracks, and with the singing, rapping and discussion of social issues, Thank God" has all the qualities for a good intro track.
Rap songs often find their way into DJ's dance mixes and lots of songs off Shine fit that description. "Fish N Grits" featuring Travis Scott is suitable for the laid back Trap feels while "My Love" featuring Major Lazer, Dua Lipa and Wizkid fits Caribbean dance floors. Wale takes the pop route on Shine even when he features Lil Wayne on "Running Back" that listens more like a pop song than a conventional rap songs. "Fashion Week" is one of the most pop songs on Shine. Bass heavy drums, clap beats and chant synth instruments give the song a Pharrell William meets Swizz Beatz feel. "Fashion Week" embodies Shine's theme of appreciating women the most with its intent to make women feel good and dance. It's a summer jam that has the potential to get dance floors moving.
Davido and Olamide get another chance to prove themselves on an international feature on "Fine Girl." The 10th track on Shine is an Afropop song with the same mid-tempo pace as Drake's record smashing "One Dance." Davido gets a decent verse with Caribbean dancehall vibes while Olamide's Jhene Aiko grocery eating inspired lines feature only on the chorus. Their collaboration goes a long way in debunking the Yoruba demon stereotype with the woman appreciation narrative.
Wale released all 14 tracks on his YouTube account for streaming, but downloads can only be made on spotify and itunes. Shine is easily Wale's most commercial sounding project of his past 6 albums, but he still remains conscious, demonstrating an uncanny knack for seeing all sides of the world without losing his footing.
Listen to Wale's Shine here.
Featured Image Credits: Instagram/wale.