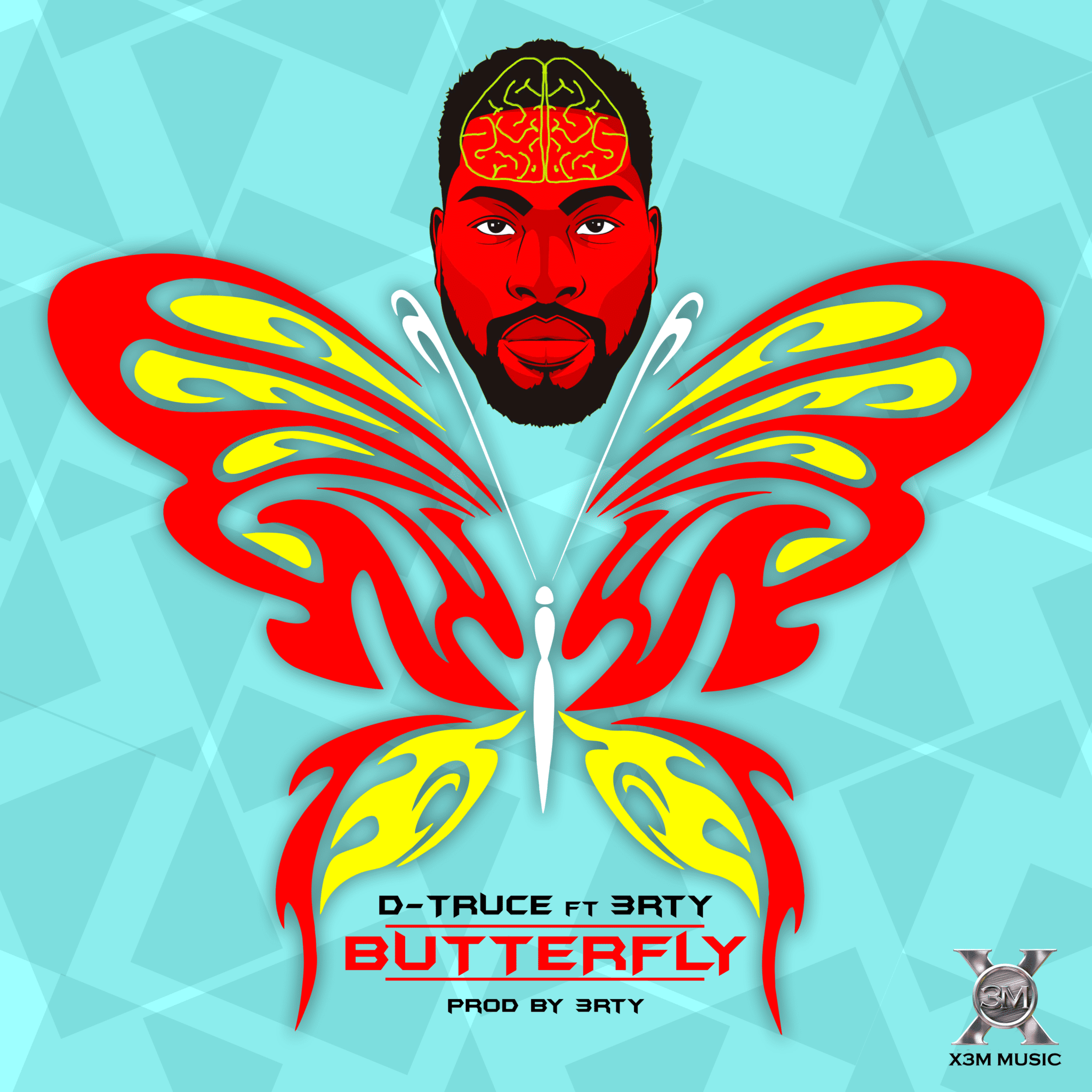 Dusten Truce and 3rty take the love song and spin it on it's head on "Butterfly"
Laba-laba eh!
I'll be the first to admit, while Nigerians like a good party bop every now and then, as a people we simply cannot resist a great highlife influenced love song. There is something about those horn sections and a bass guitarist letting loose on a song that makes us wanna grab a lover and shimmy across the room. But that is pretty much all that is conventional about "Butterfly", X3M signee, Dusten Truce's first official single for 2017.
For one, Dusten Truce taps 3rty (who is having a great year as well with "Sunday Morning", the first single off his collaborative project with Kid Marley) to feature on the song. 3rty also produces, and he does a bang up job of finding that sweet spot between afropop and high-life. What really is intriguing about "Butterfly" is how Truce flips the common trope of the Lagos Side Piece. Instead of trying to publicly control a stream of lovers, the narrator of Butterfly, chooses instead to remain a shadowy character in their lives, offering companionship on their terms. He doesn't want to claim her, content to remain a side piece, a casual lover with no claim to her time, her body and her love. He is the new age polyamorist, his life a revolving door. It's a peculiar stance to take, considering the unreliable narrator of "Butterfly" is a Lagos Big Boy with a reputation to protect, but this seems the eventual future of romance in Lagos.
With mixing and mastering by Marqai, stellar guitar work by David Aloba and extra vocal work by Adewale Oladimeji and Taiwo "Tyler" Oladimeji, "Butterfly" is a strong start to a year for Dusten Truce.
Time for everyone else to catch up.
Listen to "Butterfly" here.