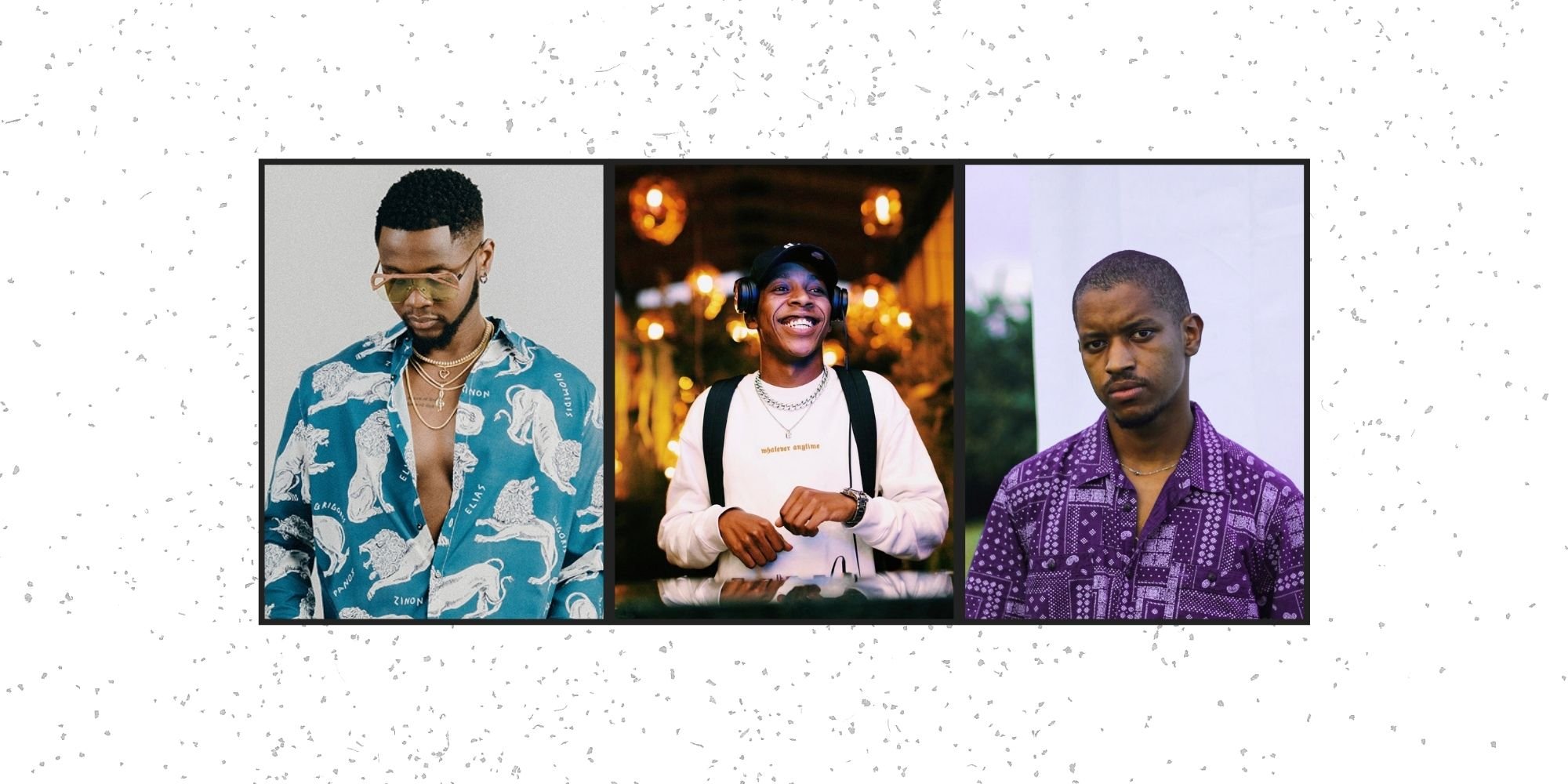 Songs Of The Day: New Music From Kizz Daniel, Vigro Deep, SirBastien & More
New music from across the continent
As the year winds down, the sheer number of music we receive at The NATIVE keeps growing at an exponential rate. With live shows back in full swing and Afropop hits such as Wizkid's "Essence" and CKay's "Love Nwantiti" climbing the charts both home and abroad, there has never been a more exciting time than the present for the ever-evolving sonic landscape. Through it all, we remain committed to the ideal of music discovery and sharing that is a big part of what we stand for.
That's where our Songs of the Day column comes in. We're doing the work to stay on pulse with all the music coming out from across the continent and beyond, bringing you exciting songs of tomorrow: today. Last time out, we had exciting music from Davido, Odunsi, M.anifest, amongst others. Today, we're bringing you new music from Kizz Daniel, Vigro Deep, Nissi and more.
Kizz Daniel – "Burn"
For his 4th studio project, Kizz Daniel is back with a 7-track EP titled 'Barnabas'. The newly released project is a combination of Afro-fusion tunes which sees the artist sharpening his technical writing ability and his knack for melodies. On the romantic number "Burn", he sings "You make me burn like fire, fire burn like fire/You make me run like Bolt, Usain Bolt when I run back to you", expressing his affection for his lover, over the soothing and distinct production of the Young John-produced track.
Vigro Deep – "In The Dark" ft. DJ Bucks
South African producer and DJ Vigro Deep has returned with a new project titled 'Far Away From Home.' The new project finds him collaborating with Yashna, Neo Ndawo, DJ Bucks, and more. The DJ Bucks-assisted standout track "In The Dark", is an uptempo rhythmic House number that finds both artists expressing their feelings about a love interest. "No need to beat around the bush, I'll tell you straight to your face," sings DJ Bucks over the chorus, delivering a romantic number made for the twinkling of dimly-lit club lights.
Gemini Major – "Ooh Lala" ft Ayra Starr
Malawian-born South African-based producer and singer, Gemini Major has just released a new hypnotic track titled "Ooh Lala" featuring Mavins Ayra Starr. Over the song's mid-tempo romantic production, Gemini Major addresses a love interest who he wishes to show the depth of his affection. He's joined by Ayra who sings heartfelt lyrics such "tell me that you want me/call me when you lonely/baby do you want me?," that fit into the song's overall romantic mood. 
Sir Bastien – "Money"
Sirbastien is a French-Nigerian multi-instrumental multi-genre singer, songwriter, and producer from Ibadan, Nigeria. On his latest release "Money," the singer delivers a mid-tempo number that finds him assessing the effect of his newfound fame and wealth on his psyche. "I want to say I love but you want all my money/Money made you mad," he sings over the song's hook, directly addressing a lover whose actions seem to consistently fluctuate when there is money.
Eugy – "I Need A Boo" ft. Kuame Eugene
Love is in the air so cuffing season must be over soon. Ahead of the release of his forthcoming project 'Home Run', the Ghanaian singer, writer and rapper has released a new track titled "I Need A Boo." The bouncy new track finds both artists speaking directly to their need for romance and affection. Over the Amapiano-infused number, he sings "If you need my love baby, you can have it all/I need a boo, I need a baby" expressing to his lover what they he wants.
R2Bees – "Eboso"
Ghanaian producer duo, R2Bees have been behind some of the most prominent Afropop numbers released in the past few years. To round off the year, following on from their earlier released track "Fine Wine" featuring King Promise and Joeboy, the duo is back with their new single titled "Eboso". Over groovy mid-tempo production, the pair deliver a catchy tune that celebrates and champions their Ghanaian roots.
Savayo – "Gangsta Love"
Nigerian-American artist, Savayo has just released a new romantic number titled "Gangsta Love". On the Killahbass-produced track, he expresses himself to his muse, speaking about his feelings for her which have crept up on him despite his hard exterior. On the hook of the track, he sings "Shawty asking for some love I know I cannot give/Shawty say she want a gangster, I'm not the one," expertly masking toxic lines under an array of melodies.
Featured image credits/NATIVE
---