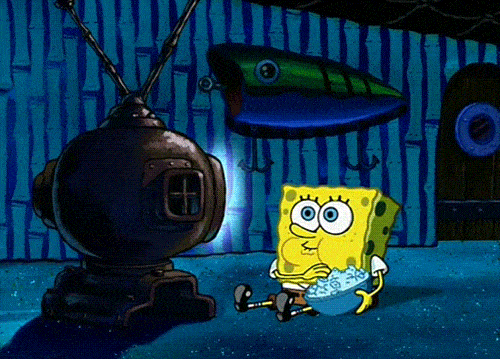 Here are some films you want to watch on Netflix this week
grab the popcorn
We're well over week into self-isolation and its becoming increasingly clear that there's no time frame for this. When we spoke to a few young Nigerians about what they were doing to keep busy, a lot of people revealed that they were watching more television, and we all know Netflix is a great place to find new or even old shows and films to keep you entertained during these uncertain times.
You can even experience this with your friends, as the streaming giant have recently included a new feature, 'Netflix Party', which allows users synchronise their viewing with friends and stream films together in real time.
So if you're overwhelmed by the choices, and need a bit of a guide, we've collated a list of some of the things we've been watching. From 'Queen Sono' to Toyin Aimakhu-directed film 'Alakada Reloaded' to 'King of Boys', here are some of our best picks to get into.
Queen Sono
Last month, Netflix unveiled its first script-to-screen commission from Africa, the thrilling spy drama 'Queen Sono' directed by Kagiso Lediga. The action packed 6-part series saw Queen (played by Pearl Thusi) tackle on a menacing enemy, led by the series main villain, Ekaterina. The series is filled with something for everyone, from the kick-ass female characters to the subtle African humour injected into almost every scene. If you're looking for a story with meaning, and a deep appreciation for Africa, look no further.
Alakada Reloaded
The last part of Toyin Aimakhu's franchise, Alakada, recently became available on Netflix. The hilarious story follows a young girl from a less-privileged family who lies about her financial and social standing in order to fit in with the crowd. Featuring actors like Toyin Abraham, Kehinde Bankole, Odunlade Adekola, Helen Paul, Lilian Esoro, and Gabriel Afolayan, the film did so well at the time of its release that it is seen as one of the highest grossing Nigerian films of all time. If you're looking for something light and goofy, this one's for you.
When Love Happens
Seyi Babatope's 2014 release 'When Love Happens' is now streaming on Netflix, and its a romantic comedy featuring top stars like Beverly Naya, Desmond Elliot, Shaffy Bello, Enyinna Nwigwe, Blossom Chukwujekwe and many more. The story follows a wedding planner played by Weruce Opia who finds that she is unlucky in love, despite making other people have wonderful wedding days. She then takes matters into her own hands and seeks a partner online dating, which leads to a cooky series of unfortunate events that land her in the arms of a platonic friend.
King of Boys
Now is a good time than ever to rewatch Kemi Adetiba's thrilling film 'King of Boys' especially because we know the sequel is on the way. Hailed in the last year as one of the highest opening week numbers in 2018 for a non-comedy film, and the second highest ever by a female director, there's more than enough reasons to get into it or rewatch it if you've previously done so. With all the political drama and plot twists, mean-looking thugs and slapstick comedy, 'King of Boys' has got you covered this quarantine season.
Kasala
Ema Odioso's 2018 release 'Kasala' is available to stream on Netflix, and if the title is anything to go by (translation: trouble) then it's just the film we need to counteract the mundane long days. It follows a day in the life of four teenage boys living in Lagos, which finds them at an unmissable party after the boys steal one of their uncle's car. A series of unfortunate events occur after that deter them for returning the car home in one piece. It's just the right amount of humour we're looking for and for extra points, it's directed by a woman!
Castle & Castle
Nigeria's first legal series, 'Castle & Castle' was released in 2018 and has just recently been added to the catalogue of Nollywood series on Netflix. The Mo Abudu and Heidi Uys-created drama features a star-studded including Richard-Mofe Damijo, Eku Edewor, Dakore Egbuson-Akande and Dorcas Shola-Fapson. The 13-episode show follows the Castle's as they try and navigate the growth of their law firm, whilst keeping their marriage and family afloat. With lots of plot twists and exciting storylines, you'll definitely want to binge watch this one.
The Ghost and the Tout
Another Toyin Aimakhu-directed cut. The 2018 comedy follows a young woman who encounters a ghost after she has a terrible accident. This unearths a new superpower for her: the ability to see the dead–including the recently deceased Mike. He needs help to communicate with his family and friends that he left behind, as she becomes engrossed in solving this murder mystery.
93 Days
93 Days is probably the most timely film of the lot, as it tells the story of the men and women who were at the frontline of one of the deadliest infectious diseases, Ebola which spread rapidly in Lagos that year. This will be a comforting watch for you at this time,  showing the invaluable work of doctors at the frontline, and the successful containment of the virus in Nigeria.
Seven and a Half Dates
'Seven and a Half Dates' is the Biodun Stephen-directed comedy which follows the story of a young woman who is engrossed in her career, but reluctantly gives into her father's plan to set her up on 10 dates to find a suitable husband. Somewhere along the line, before the experiment ends, she unexpectedly finds love. This lighthearted watch features Sola Sobowale, Mercy Johnson, Jim Iyke and Toyin Aimakhu, and will take your mind off all the chaos for a bit.
Featured image credits/giphy
---
Tami is a lover of astrology, music and women. Tweet your fave female artistes at her @tamimak_
---