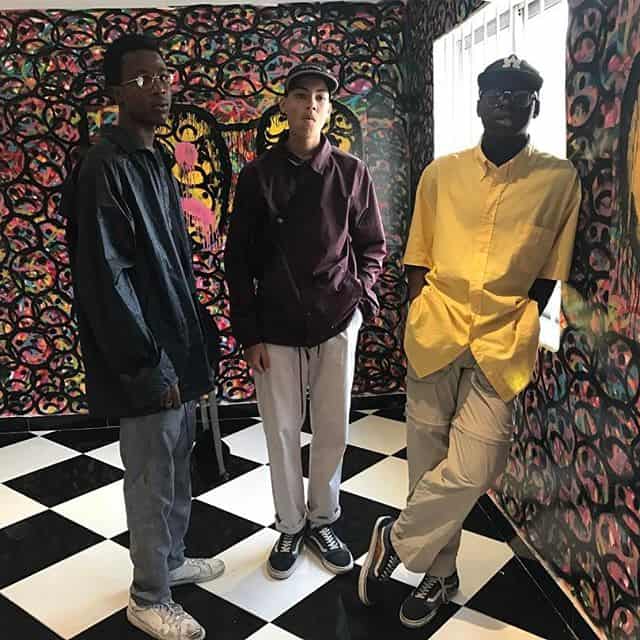 Documenting Nigerian Skate Culture with Slawn, Leonard & Onyedi
WAFFLESNCREAM are pushing the boundaries of culture
Here's the thing about Nigerian skate culture; while the motivations behind taking up skating and immersing one's self in the culture are universal (a feeling of otherness, the thrill of accomplishment, family x community and the opportunity to find a tribe bigger than yourself) skaters are also heavily influenced by the cultures in which its members grow up and how the environments in which they find themselves enables or hinders their ability to function as a skate crew. This is why the skate crews document their unique experiences through art and other mediums, creating a visual history of sorts. For any kind of artist, documenting process is vital to being able to track your growth and your journey in your chosen medium.
Because Waffles and Cream, Nigeria's first skate crew started as skate gear line, documenting has always been a huge part of its identity, and its historians are as unconventional as they come. Olaoluwa Akeredolu (Slawn), Onyedi and Leonard Iheagwam (flowers) are the youngest members of the WAFFLESNCREAM skate crew and have taken the challenge of documenting its growth through their wild and wacky but very original art. Influenced by crews in the United States and South Africa and the vast web that is Tumblr, their art inspired by Nigerian Skate Culture is full of mantras and subversion of popular themes in Nigeria suggesting a self awareness that should be beyond them.
The three are getting properly introduced to the Nigerian art scene at WAFFLESNCREAM's month Exhibition series, leading to the skate store's official physical launch in March. Their exhibition starts this evening and will run for a week, so let's get acquainted.
Leonard Iheagwam is the most active of the three, with with a presence on Tumblr and Instagram where he shares his art that deals almost entirely in subversive themes. Literal interpretations of metaphors and themes and a fascination with other sexualities are common themes you'll see  in his work.
Slawn Akeredolu's art is the most commercial of the three and will easily work for merchandizing, it is also a lot more existential, rife with teenage angst, the kind of stuff every 17 year old on the cusp of adulthood struggles with.
And Onyedi's medium is film, he's already worked on films with Amandla Baraka of Oxosi.com and helped shoot the crew's first proper skate documentary. It will be interesting to see what he exhibits this evening.
You should go see if you can, we will.