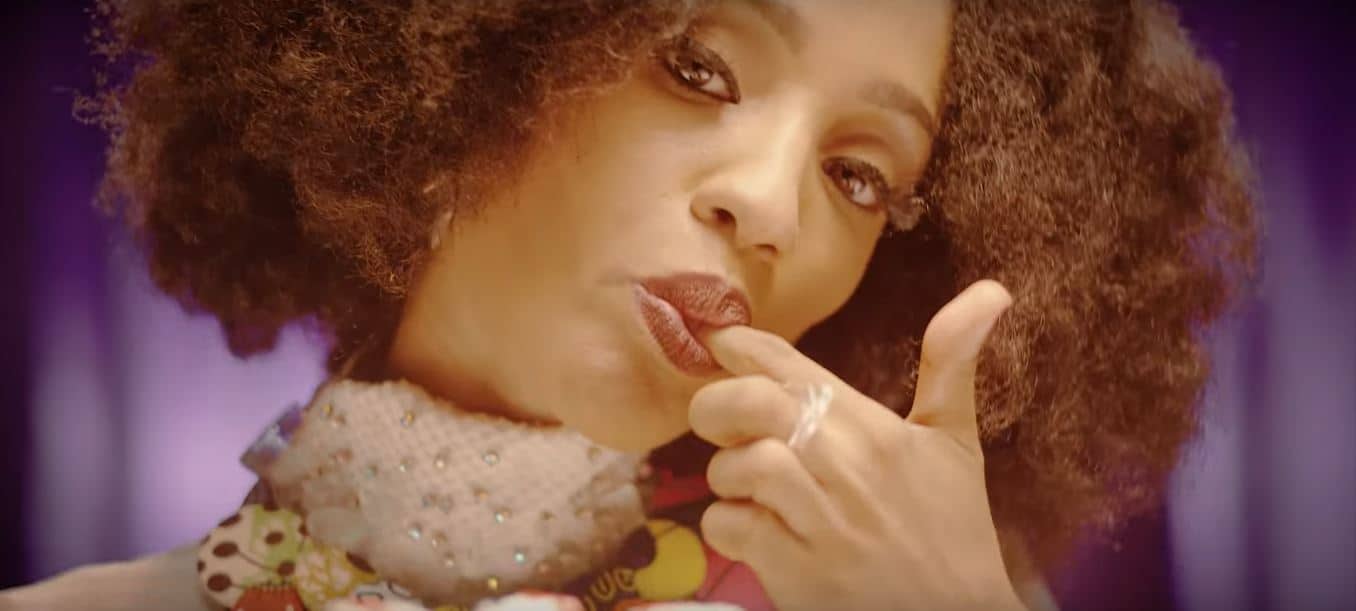 Di'Ja is married, and ready to shed her good girl image
"Wan Chop" is her ticket to pop icon-hood
Di'Ja appeared set to steal all fandoms when she released "Awww" back in 2014. However, she failed to follow up with another acclaimed single, only delivering forgettable verses on Mavin's releases. Whatever the reason for that, "Wan Chop", is her ticket back into everyone's playlists. I guess we have to credit Don Jazz for showing faith in the singer who has now proven she still has some pop greatness in her.
Di'Ja delivers the ultimate girl power anthem with "Wan Chop". Sure, the times when women were nervous about showing sexuality in music videos are fast disappearing but Di'Ja makes all previous attempts look petty. That includes Tiwa Savages "Kele Kele Love" and other songs heralding equal rights for women. Men typically can get away with flagrantly sexual lyrics, while women are forced to tread more carefully around the subject. This hasn't stopped Di'Ja from making a sexually provocative song with clever lyrics that make it suitable even for kids. Madonna would be so proud.
Don Jazzy produces a mid-tempo beat with high-life piano riffs and drums for "Wan Chop". Di'Ja sings with reckless abandon on the forbidden subject of cunnilingus, drenching the entire song in double entendres about eating. Olamide almost single handedly ruined Wale's album with his edgy hook on "Fine Girl". "Fine girl to ni idi nla. Oon se mi kin la" is far less attractive than eating out, going down, breakfast in bed, whispering to Venus. Di'Ja expresses her sexuality in the most colorful fashion, subverting gender expectations along the way.
"I can't wait to have your delicacy", "He said he likes the way I pop it and the thing I put on top it so he thinks I'm the last bus stop" and "It's my duty to feed my baby, Oya baby come chop" sound like the most innocent things to say. But the emphasis cannot be explained away, and while she flirts with corniness, it never actually gets there. Clarence Peters directs the video for "Wan Chop" featuring candy bars, cakes, ice cream, chocolate coated doughnuts and much more.
Watch the video for "Wan Chop" below.
Featured Image Credits: YouTube/MavinRecords