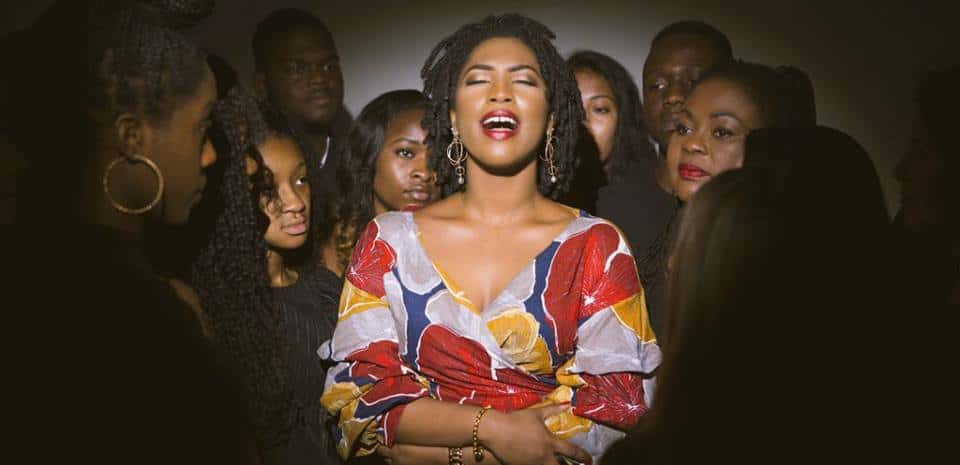 Davina Oriakhi is an uptown girl in the visuals for F.S.L.S
Forget young pablo, here's young Lauren hill.
Since singer Davina Oriakhi put out "F.S.L.S", we've been hoping she'd take the plunge and give the single the video treatment. With its subtle homage to Beyonce's Lemonade album and a message of self love and the healing power of forgiveness and community, it seemed the best way to showcase the persona Oriakhi was building away from her career as a spoken word artist. Well we didn't have to wait long, cos after teasing for a few weeks, she has finally dropped a music video for the single, her first from the cache of singles put out in anticipation of her debut album,  Love To A Mortal, slated for released in late July 2017.
Produced by Gabriel Ryder, Oriakhi forgoes a more comprehensive narrative in the music for a 'vibe'. This vibe is part afrocentric, part bohemian, and she channels it surprisingly well, her look and demeanor heavily referencing Lauryn Hill's debut project. She prances through an inner city project being as we watch her from the POV of the person shooting her. It helps that she is almost impossible to look away from, and the video never strays from its primary focus, her. As far as first videos go, this is pretty well thought out, you come away knowing exactly how Davina Oriakhi sees herself and her music. And really that is all an artist can ask for from a music video.
Enjoy.
---
Edwin eats his rice and cabbages. Tweet at him @edgothboy
---