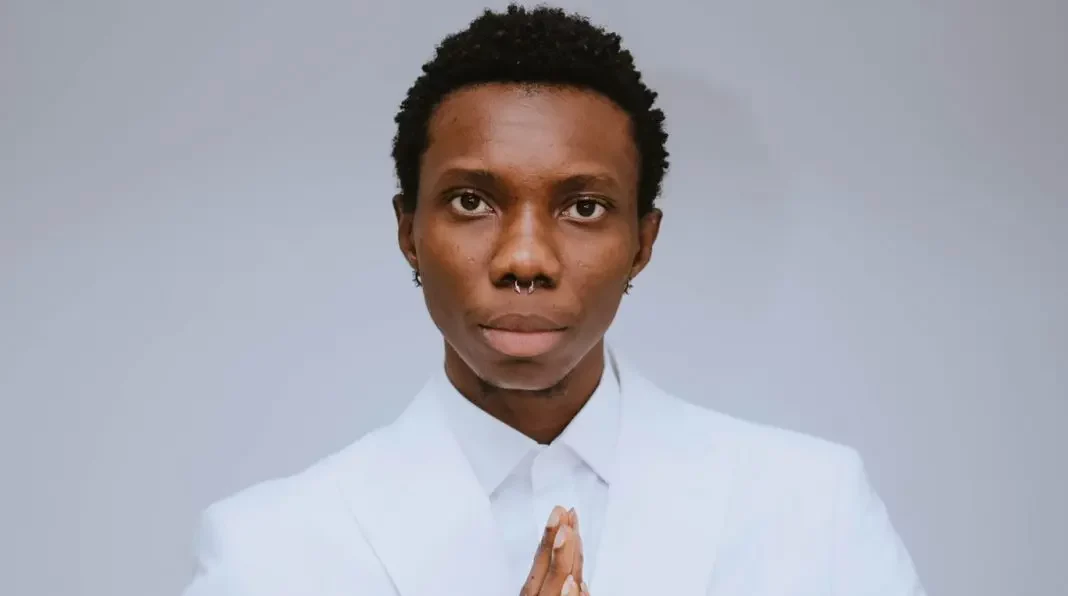 Breaking the Yoke of Love: 5 intriguing acts supporting Blaqbonez at his "Revival"
CKay, Josh2Funny and more
Blaqbonez is a promotions genius. In the last three-plus years since making his major label appearance with 'Bad Boy Blaq', the rapper has combined the amplifying power of social media with inventive gimmicks to career-elevating results. In 2018, he went on an inundating push for his Oxlade-assisted breakout single, "Mamiwota," filling Twitter with videos addressed to popular artists, soliciting their listenership and attention. Nearly two years later, at the height of the first coronavirus lockdowns, 'Stream Haba' was his mantra, digitally extolling it until it became an inescapable quip across timelines.
For last year's official debut album, 'Sex > Love', Blaqbonez indulged in the same antics, famously dropping a freestyle aimed at Kanye West, after it was rumoured that the American rapper/producer would release a new album on the same date. At the same time, he rallied support for his pre-album single, "Bling," to make its way to the top of Nigeria's Apple Music, and a top five run on the TurnTable Top 50. While he's already some ways into preparing a new album for this year, Blaqbonez is still in his Sex > Love era, a champion of hedonism and emotional frivolity over romantic commitment.
To support the LP, he's gearing up for an accompanying headline concert, hilariously and profoundly titled "Breaking the Yoke of Love." Announced a few weeks back, the promotional run for BTYOL is quintessential Blaqbonez and more, authoring his best PR campaign till date by being undeniably funny and creative. Taking place at Lagos' Muri Okunlola Park on February 13, a day before Valentine's, the live event is an anti-love gathering, one that he's described as a crusade. The graphic info for the event is styled in the same form as that of a flier advertising a church program, featuring Blaqbonez wearing the sort of white suit you'd associate with a pastor's Sunday fit.
MY HEADLINE CONCERT 'BREAKING THE YOKE OF LOVE'
FEBRUARY 13th (u know why) pic.twitter.com/kSiOObCjm6

— Emeka The Stallion 🐎 (@BlaqBonez) January 25, 2022
There have also been supporting, funny videos leaning into the religion-inspired theme of BTYOL. Ahead of the live event, he recently unveiled his cast of supporting acts, prefacing their names with titles like elder, minister and brother. Those scheduled to perform alongside Blaqbonez include M.I Abaga, CKay, Zinoleesky, Buju, Falz, Psycho YP, and more.
Interestingly, there are no women on the line-up, taking the event's thematic inspiration a little too literally. Churches are quite the misogynistic institutions when it comes to their leadership hierarchies, heavily tilted towards men—which is exactly what Blaqbonez replicates. At the same time, churches do have Mummy GOs and deaconesses, and Blaqbonez has worked with several women—Tiwa Savage, Bella Alubo, Kahren, and more—so that's not enough justification.
Beyond that oversight, though, BTYOL looks like an event that will be worth its premise and attention. If the gimmicks translate to the live show's stage, Blaqbonez will have curated a great experience for fans and attendees. Below are five support inclusions we find most intriguing ahead of the live show.
coming out with the all the BRETHREN this sunday ⛪️🙏🏽 pic.twitter.com/4VrtxRfHHt

— Emeka The Stallion 🐎 (@BlaqBonez) February 8, 2022
CKay
CKay calls his style of music emo-Afrobeats, and he calls himself the African boyfriend; basically, he's the poster boy for being a heartthrob. It's slightly odd that such an advocate for romantic affection will be part of the ministration crew at an anti-love crusade. I mean, he has a global smash hit titled "Love Nwantiti," and the bulk of his music unabashedly pines for love. Maybe his inclusion is part of a joke, because it's not difficult to envision fans throwing tomatoes and cans while he's preaching love. Blaqbonez might just be a bad friend.
Mohbad
Mohbad is a champion of living your best, and part of that doctrine includes a fair bit of debauchery. It's fair to say he's a solid fit for BTYOL, with a cameo set-list that would include huge hits "KPK" and "Feel Good." What would also be apt for the live event would be lascivious bangers like "Ponmo" and recent single, "Backside," irreverent odes to the carnal that would be fitting on a night where sex is king and love is a forbidden concept.
Josh2Funny
Comics that blow up through digital channels can be hit or miss, but it'll be a boldface lie to call Josh2Funny anything but a hit. Josh became a viral sensation with the 'Don't Leave Me' skits, but he's consistently proven his ability to capture Nigeria's pop culture zeitgeist with amusing performances, and a lot of it is Christianity-inspired, which makes him the ideal fit for BTYOL. Between his slew of parody songs and his brief but incredible stint as a the pastor in Falz and Toke Makinwa's 'Therapy' web series, Josh will get the crowd going, and he'll very likely by premiering a new parody song, at the request of Blaqbonez himself.
Ric Hassani
In a promotion video for BTYOL, Blaqbonez takes a walk with Ric Hassani, digging into the singer's change of oeuvre across his two biggest songs, "Gentleman" and "Thunder Fire You." Without letting Ric get a word in, Blaqbonez infers that the singer has had his heart broken, making him a perfect example of the gospel he's preaching with his debut album and concert. Personally, I'm not the biggest Ric Hassani listener and he seemed like an odd selection for the "choir master" role, but I get it and I'm intrigued by what he comes up with for his supporting appearance.
Jaido P
I know this is a Blaqbonez headline concert, and he has an album befitting its chosen ethos, but Jaido P's "Tesina Pot" is a perfect theme song. "Mi o r'aye 'baby, I love you'," he says on the song, denouncing any romantic attachments with a sexual partner. The script just writes itself in this case.
---