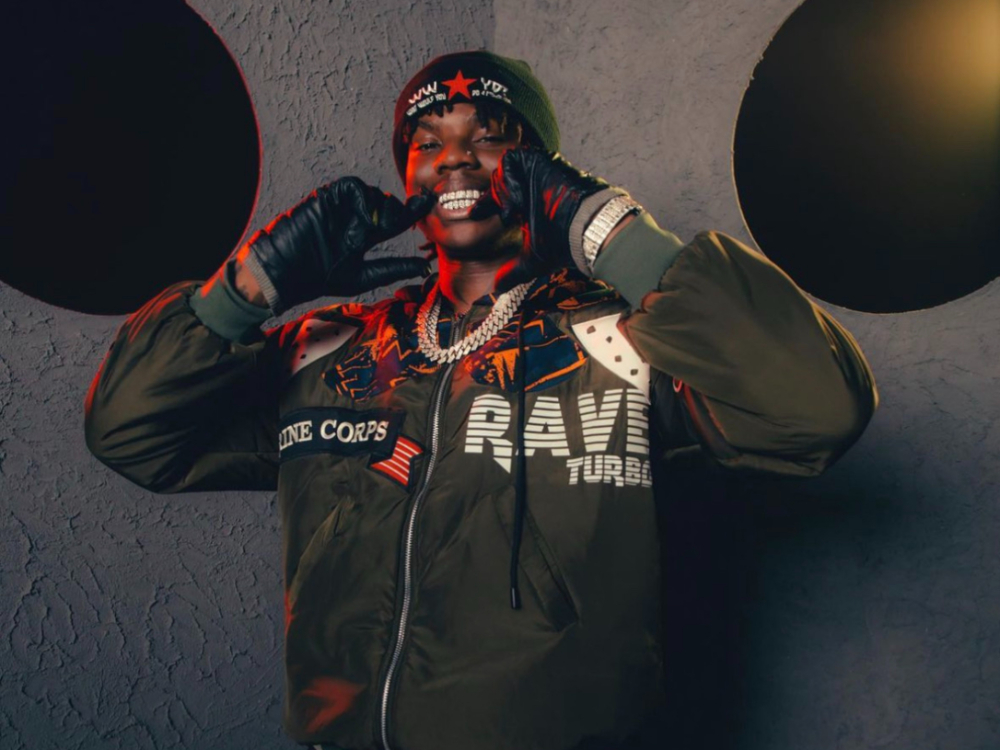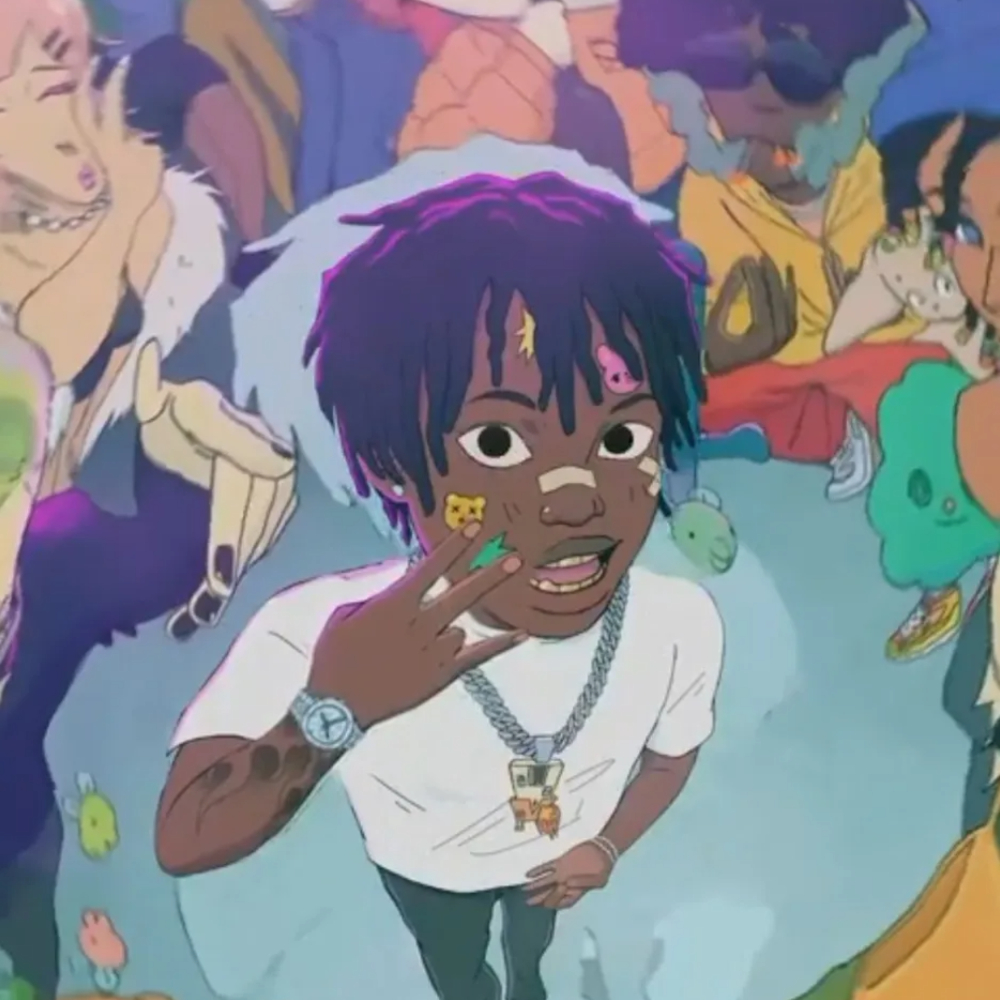 Best New Music: Rema relishes in his superpowers on new two-pack single, "Holiday/Reason You"
Straight out of Benin
In 2019, Rema arrived on the block, hot on his heels and ready to prove his star power. Launched into the music scene off the back of two of the country's most illustrious record labels Jonzing World and Mavin Records, the singer and rapper was bolstered to new levels of recognition within days of releasing his debut self-titled EP, which housed multiple seminal hits. Since then, he's more than proved his salt, earning a spot in wider Afropop conversations and transforming into an industry tsunami to be reckoned with, with every drop including his latest two-pack release "Holiday/Reason You."
View this post on Instagram
Fresh off the boat, Rema was offering something fresh, something different. Not one to constrict his persona and his musical capabilities, Rema has played within different pockets, stretching the parameters of his sonic abilities, flirting with new motifs and genres and inducting new slang into our pop culture canon. Just last year, he released his stunning debut album 'Rave & Roses' which is full of veritable hits from AJ Tracey-assisted "FYN," the affecting opener "Divine," the self-reflective "Are You There," and euphoric pop cuts such as "Jo." On his debut effort 'Rave & Roses,' Rema continues to salute the salacious nature of Afropop, but his vocal deliveries are far-ranging, existing on the seams of diasporic affiliations and dreamy inventiveness.
Now, the singer is racking up musical successes including his Selena Gomez-assisted "Calm Down," the Billboard US Afrobeats Songs chart for 19 straight weeks, reaching a current high of No. 46 on the Hot 100 and, most impressively, reaching No. 1 on the Global Excl.-US chart and performing at the NBA All Stars Half-Time Show alongside Grammy-award winning artists, Tems and Burna Boy–a historic feat for Afropop. He's a long way from the wunderkind from Benin with the world at his feet, as we predicted–instead, Rema is now operating as a seemingly fully formed version of his predecessors.
A few days before he billed to perform at Salt Lake City in Utah, Rema opened up his book for the year with the two-pack release of new singles "Holiday/Reason You." The double-sided release marked his first release since his debut album last year and continues his thematic inspection into himself, his life and his feelings. Opening up with "Holiday," a spiritual dance track helmed by Blaisebeatz, the mastermind behind hits such as Kizz Daniel's "Buga (Lo Lo Lo)." Across the smattering clash of shakers and percussion, Rema sings about his come-up in the industry, striking a delicate balance between boastful of his abilities and a humble self-awareness of God's hand upon his life.
From his debut on the scene, Rema has proclaimed himself as the anointed one, divinely blessed with the gifts to usher in a new vanguard for Afropop. It's a difficult responsibility–to be tasked with the future of furthering a genre but it's a cross that Rema has carried without sustaining any scratches alongside his peers. "Because I wan feed my family, na make me thief my own guy laptop," he sings painting a picture that visualises the actions he's taken to ensure his dreams become a reality. With a firm command of the beat that feels as though he's switching lanes effortlessly, he continues, "Straight out of Benin, 2019, they think say the gbedu go finish, My music is travelling, from India to Asia to Berlin," each line vibrating with defiance to the systems that once held him down but have now opened up to him.
Rema is triumphant, strutting with palpable confidence over the beat accompanied by a Director K-directed video that features cameos from his inner circle: from Ayra Starr to London to Psycho YP and more. While in celebratory mood, Rema doesn't forget to pray for continued protection and sustenance for himself and his family while showing the beauty in capturing his whole rounded experience as a young pop star. As he sings about the wealth and success he now enjoys, he still seems like that young kid from Benin, now stepping into himself as the man–becoming a poster-child for never folding on your dreams.
Rather than squeeze his artistry into forms that have already been defined, Rema has been consistent with keeping each new release fresh and unpredictable. His second offering "Reason You," takes a slight shift in gears, retaining elements of the latter's bounce while swapping the shakers for smooth-sounding strings. Adding to his formidable catalogue of romantic hits including "Dumebi," "Time N Affection," "Ginger Me," and "Oroma Baby," the second track is a heart-warming rendition to a love interest, a fitting release for the post-Valentine's blues.
Over gentle keys and the harmonious backdrop of a choir, he bares out the extent of his longing as he sings "I don turn laughing stock to my friends, say superstar boy like me for one girl I just dey fool myself." As a young star, rumours about his dating life have always circulated social media but Rema has kept this all at bay by showing his appreciation and love for women, and his intentions to make the most of his young years. "Reason You" continues this fresh-faced charm as Rema flirts with the idea of commitment, while hiding his real cards to survive on the streets.
View this post on Instagram
With his ski-mask and high octane energy, Rema continues to blaze a new trail in the game as he wields a plethora of genres and sounds into his orbit with skilled precision. "Holiday/Reason You," are fine additions to his ever-growing catalogue, building on his genre-mashing abilities which first catapulted him into wider Afropop conversations. As Rema himself says in his NATIVE 005 cover story: "There's pressure for every person who vows to take the game to the next level, I won't deny feeling pressure once in a while…but I don't let it bother my peace for too long."