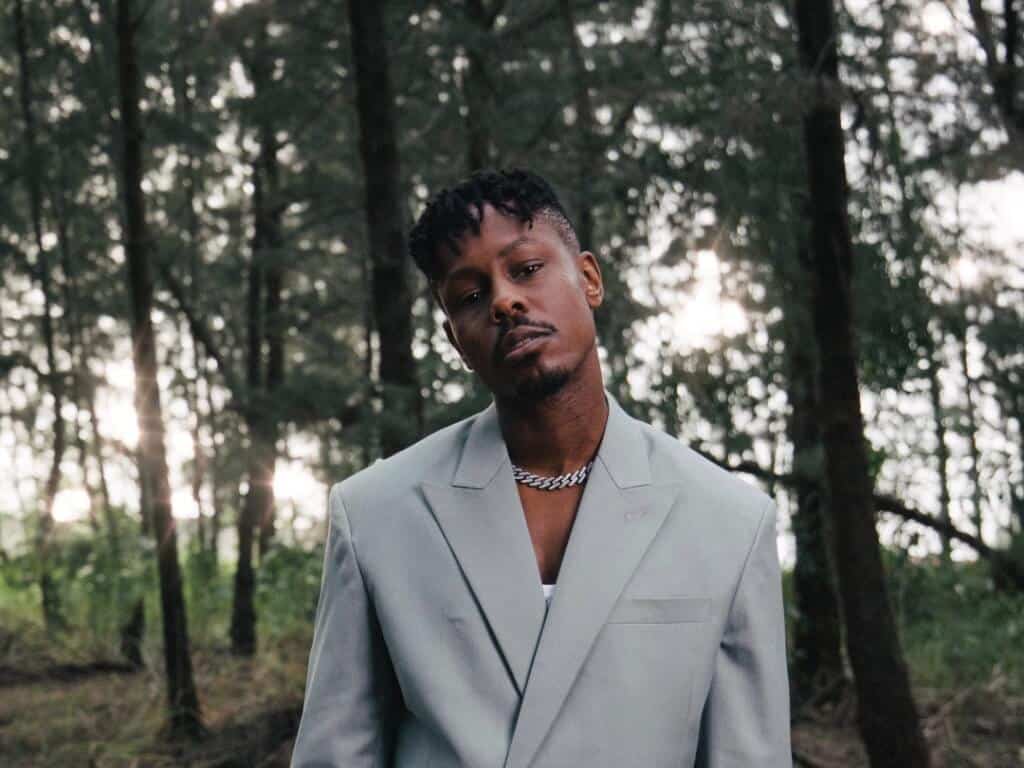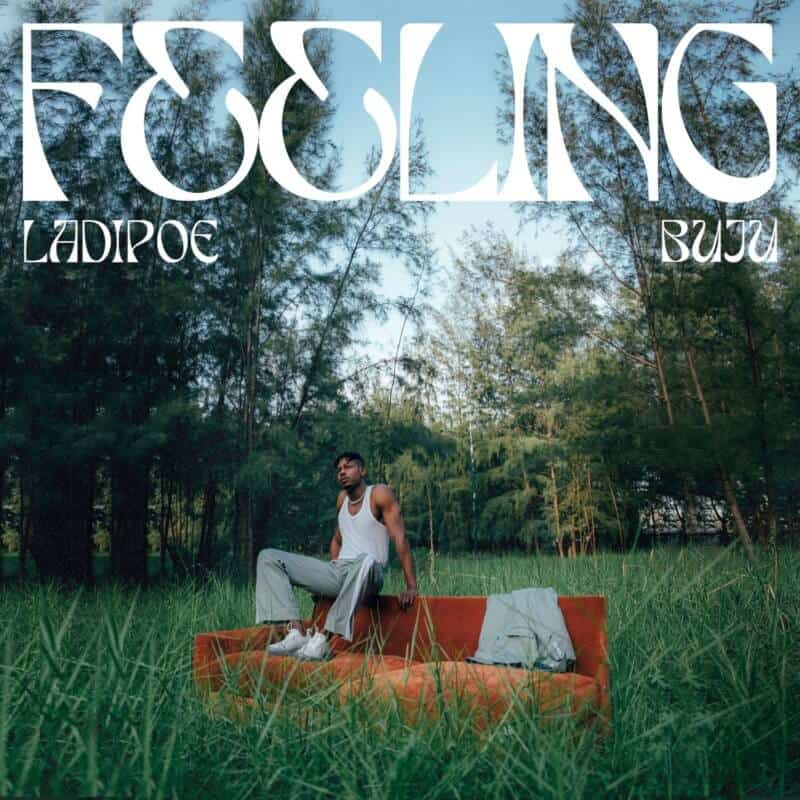 Best New Music: Ladipoe lands another hit with "Feeling"
The Leader of the Revival strikes again
There is no doubt about how bright Ladipoe's star is currently burning. Last year, the self-appointed Leader of the Revival consistently delivered on his best form, garnering considerable fanfare all year, all without releasing an album. Instead, he leaned heavily on his loyal fanbase and his vision to become a beacon of light for the next generation of rappers, sustaining momentum throughout a year that redefined the way we experienced and consumed music.
Last year, he scored one of the most ubiquitous anthems of a self-isolated summer with "Know You", his collaboration with Simi which went on to bag the Headies Award for Best Collaboration at the most recent edition. The Teni-assisted "Lemme Know (Remix)" followed shortly after, and Ladipoe used it as an avenue to pique the interest of music lovers everywhere when he opened submissions for a freestyle challenge.
This year, while he's already served up the hard-hitting prophetic single, aptly titled "Rap Messiah", which speaks true to his rapid-fire lyricism and rapping abilities, it's his recently released single, "Feeling" featuring controversial singer, Buju, that solidifies Ladipoe's position as one of the most dynamic hitmakers in the country.
View this post on Instagram
The Andre Vibez-produced "Feeling", captures the beauty of focusing on the uplifting experiences in life and encourages listeners to be present in each moment. Buju opens the song with an instantly memorable hook, "I like the way I'm feeling now/No come use your reggae spoil my blues and rhythms now" he sings, setting the tranquil scene for the rest of the number which finds both artists in a state of unflappable chill.
As Ladipoe takes centre stage, there's a quick shift in gears. He starts the song self-assuredly singing "Way out my feelings and nothing can stress me',  quipping about his unperturbed state of mind and how it helps him move with purpose and take measured steps. On the song's second verse, Ladipoe pulls the legendary move of self-sampling saying, "All I wanna do is Jaiye," in reference to his sunny 2019 single. For those who have paid close attention to Ladipoe all these years, this self-assuredness and conviction in his dazzling rap skills is nothing new and he certainly affirms this by worthily flexing and referencing a pivotal moment in his career.
It's Ladipoe's commitment to living a full and stress-free life that underscores everything he preaches about, and what we're seeing pay off for the rapper with each drop. Buju also rounds off the number with a quick solo performance singing "they gats fear when they see boys/we roll up in nice toys" cheerily boasting to the good life he now enjoys after many years of dreaming of this exact moment.
The sweet spot on "Feeling" is the union of vocals between Ladipoe and his guest. They're both able to hone their individual sounds and increase the gravity of their reach much like the early noughties formula of pairing an R&B hook with a hard-hitting Hip-Hop/Rap verse. The idea of inserting melody into Hip-Hop is not new at all and has been done by some of the most notable rappers today including Drake, LL Cool J, Diddy, and more. Ladipoe adopting a similar formula is only a testament to his growing artistry over the years, adding to the foundation of legendary pairings over the years like Wande Coal & Naeto C, MI & Jesse Jagz, and many more.
When we last spoke to the rapper, he shared, "I've elevated from thinking that when I hear a song, I have to rap the sickest verse, to 'when I make music, I need to make a great song", typifying his current attitude towards approaching his craft. On "Feeling", we can hear the sonic manifestation of his earlier statement, Ladipoe is focused on redefining what rap means to the world, whether that's by inserting a melodic hook or by experimenting with the tempo at which he delivers his verses. It's this penchant for staying ahead that has now led him to this moment he presently enjoys.
Currently, "Feeling" sits comfortably at the #1 spot on the Apple Music Top 100 charts in Nigeria, and at #10 of the Audiomack all-genres charts, his second #1 in the past year. This moment is made all the more special given that Ladipoe is a rapper signed to one of the major labels in the country, particularly one which has nurtured and built up Afropop stars through different generations. Back in the noughties, labels such as Storm Records ushered in a new generation of rap stars including Naeto C, Ikechukwu, Sasha P and more, who were regarded as the mainstream acts of the time. Although Rap music doesn't enjoy the same dominance as it once did in the industry, moments such as Ladipoe's current winning streak certainly show the workings of an eventual comeback. This is certainly bolstered by the fact that "Feeling" claimed the top spot from another rapper—Blaqbonez's "Bling" was previously at that peak spot.
Ladipoe is certainly no stranger to everything he's currently experiencing. He's bet on himself and his abilities consistently and this sets him apart as he continues to push against the boundaries of what's possible and acceptable from a rap artist in the industry.
Listen "Feeling" below.
Featured image credits/Instagram:scrdofme
---