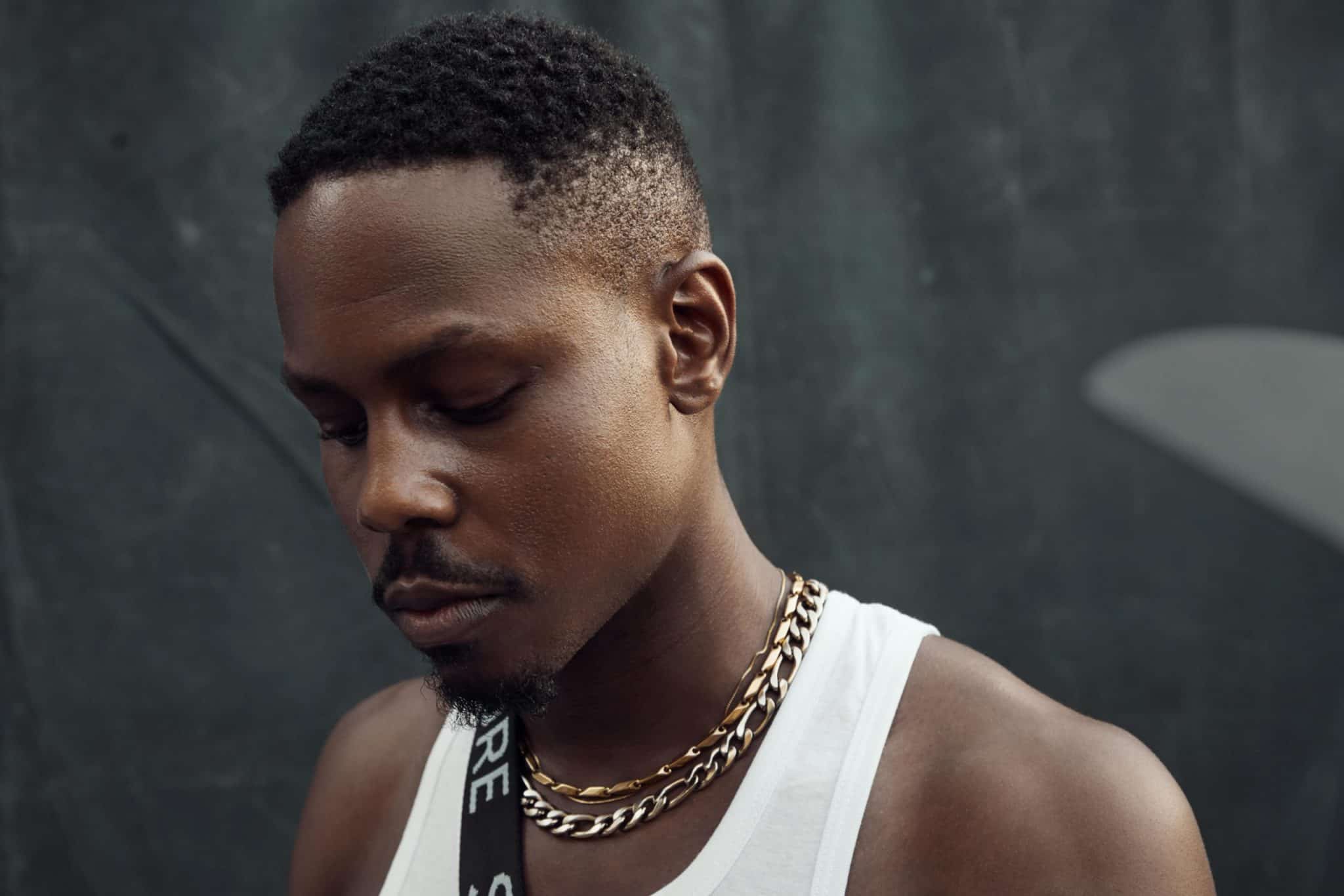 NATIVE Exclusive: Ladipoe talks self-conviction & pushing his artistry
"I came into this thing to get better, not worse."
Ladipoe is every interviewer's dream. Considering the calm vigour and poise he exudes on wax, his eloquence is unsurprising, however, it remained noticeable and entrancing during our conversation over the phone. He speaks with the casual intensity of someone who needs to be fully understood, making sure every sentence imbues a sense of clarity.
"When you feel like you represent something to people, you want to hit that target—and more so, because you represent that thing to yourself", Poe offers when I ask him about the lofty expectations that have trailed him since he came on to the Nigerian rap scene. As far back as 2010, Ladipoe made his debut on "Victoria Island of Broken Dreams", a standout off Show Dem Camp's 'Clone Wars, Vol. 1' mixtape. In sixteen resounding bars, Poe walked listeners through the peculiarities of his Nigerian experience, culminating into a socially charged rant that was held up by prodigious rapping.
In fact, it took Poe eight years to put out a studio album 'Talk about Poe' in October 2018. "I didn't want to call it a studio album", he admits, but there was little wiggle room for the title semantics of a long-awaited project, especially since the years in between were filled with stellar, yet sparse features and loose singles. Upon its release, 'T.A.P' became a victory on two notable fronts, the first being by the sheer value of its existence. It might not be widely deemed as a modern Nigerian rap classic, but it felt important: it was the final arrival of a potential rap star who was only gearing up to go his own distance.
The second victory was in its chosen musical direction. A year-and-a-half prior to the debut full-length release, Ladipoe's recording deal with Mavin Records was announced, a move that was met with surprising—and divisive—murmurs. As a label that had earned its acclaim for constantly and successful marketing pop acts, there were fears that Poe's new affiliation would drastically alter the creative direction of his music. Allaying those fears, 'T.A.P' found him in his tested and trusted element, merging dynamic lyricism, relatable emotions and eclectic production which ran the gamut from soulful, reflective raps to thumping anthems.
"I've learnt that people don't know what they want, so you need to give them you, and don't worry about whether they will like it or not. It has to be your authentic self, first, so that they set their own standards and expectations accordingly."
To him, fulfilling high hopes isn't pressure—"I look at it too positively to call it that"—and he needs those who care to know that he also has his sights on the highest plane possible, but it's a journey he considers continuous. If you add his debut album, Ladipoe has arguably been in the most prolific period of his career yet for the past eighteen months. The guest verses have been pouring in, he's shared a handful of singles, and he flipped the calendar between 2019 and 2020 with Revival Sundays, a series where he put out five new songs and accompanying DIY-ish videos over five weeks. The defining element of these drops is that, Poe is adjusting and widening the musical range of his output.
To open last year's run, he dropped "Jaiye (Time of our Lives)", a vibrant and colourful song about finding the right people to enjoy the beauty of Lagos with, amidst all of its chaos. Produced by label mate Johnny Drille and accompanied by a stunning video, you'd think the glossy folk-pop cut was an overt play at finagling a hit song, but Ladipoe proclaims his intentions with the opening ad-lib—"I do know this is my vibe". Although "Jaiye" was a well-executed switch-up his next single, the Crayon-assisted "Based on Kpa", felt drastic by comparison.
In the larger context that is Poe's career, though, the back-to-back drop of those singles was a reclamation of the perceived boundaries around his skillset. "It was less of a catalyst and more of remembering", Poe began to explain when I probed him on the motivation behind the musical adjustments. "When I first started making music, my first producer was a guy named Kurt, and he used to play the guitar—he's a full-on white boy. I introduced him to more African music, he introduced me to a lot of old rock/folk shit. I was listening to Elliot Smith, Death Cab for Cuties, Postal Service, and I even got into bands like Vampire Weekend and MGMT. Of course I'd been listening to hip-hop and rap growing, but all of this came at a stage where I was learning to make music, so that period heavily influenced how I felt music."
For him, channelling those influences in his music only feels natural when you're actively trying to grow. In these parts, when you're deemed something of a rap messiah, putting out anything but lyric-driven rap songs is a recipe for backlash from familiar listeners, however, he sees it as a by-product of the artist having to evolve before the listener. "I've elevated from thinking that when I hear a song, I have to rap the sickest verse, to 'when I make music, I need to make a great song'", he explains with a stronger hint of passion in his voice.
"I am not just a rapper, I am a songwriter—I am an artist. If the music doesn't need a hard sixteen, and it needs a melodic flow and something really catchy, that's what I will do."
While he's still working his way up to acceptance at home, Ladipoe's ethos has become the norm in rap's global landscape. In referring to himself as more than a rapper, he cites Drake as an inspiration, noting how his fluidity plays an integral role in the connecting value of his music. "Niggas want a classic, that's just ten of these", Drake rapped on the 2019 deep cut, "Sandra's Rose", a nod to the multitude of fans who would rather hear him rap over soul samples, but also an acknowledgement that his musical ambitions won't be chained to one specific style. This is where Ladipoe's currently at.
In July 2019, Poe released "LOTR (Leader of the Revival)", a potent statement track of skill and ambition that quickly went viral after its informal drop on Twitter. Attacking Ikon's Jazz-inflected beat with a vicious purpose, Poe unloaded a flurry of clever and clear raps, culminating in a song that felt—and still feels—like watching thunder spark and sizzle in a bottle. Predictably, comments started rolling in "LOTR" being Ladipoe in his best form, and how he needed to stick to those elements to justify the hype that's always surrounded him. Well, he's not planning to play to those rigid rules.
"The whole idea behind LOTR, in my head, is not about rap or hip-hop is dead, it's that the bar for artistry needs to remain high."
Chances are, if you've been paying attention to Poe in recent times, the word "artistry" isn't alien when he talks. For him, the concept of artistry is one that allows musicians purposefully work within their ambitions, where the only boundary that truly matters is excellent. "If you're a rapper, think of yourself as much more: how you want to see yourself, who people should see you as, how you want to perform your music. I can't imagine being a great rapper but a bad stage performer."
To Ladipoe, being wholesome is the essence of being an artist. It's why he's making music that reflects the diversity of his influence and range of his skillset, and why he carries himself with an electrifying presence on stage. As a self-appointed leader, being an artist also means being a beacon for the next generation of artists that their style of music is relevant. One explicit way of achieving this is through collaborations: in the last year, Poe has appeared on projects from Bella Alubo, Remy Baggins and Psycho YP, while also introducing rising rapper Victony via Revival Sunday cut, "Revival Mode".
"I believe in them, I think they're important, and it's important for there to be a swell of new, young artists, 'cos our industry has the space and it needs the freshness"
Towards the end of our conversation, we finally got to the reason for the interview in the first place: Ladipoe's new single, "Know You", featuring Simi. Poe describes the song as the perfect quarantine song, as it addresses growing and missed connections. "Social distancing doesn't mean emotional distancing, that's just really the core of the song", he excitedly explains. "So that person you were trying to get with before lockdown, or the person you're communicating with during this period, or even just family you're reconnecting with, this is the song for all of that."
For all intents and purposes, "Know You" is what you'd describe as a sultry bop. Alongside his guest, Poe slips into a melodic cadence that exudes charm and sensuality, applying vivid songwriting to properly convey the song's relatable topic. This is a  change of pace from the explosive "LOTR" and boisterous cuts on the Revival Sunday series, which the new single a win for Poe's increasingly effective versatility, and pushes him another step in the right direction of cementing himself as an ambassador for artistry.
Currently, he's is working on a project—not his sophomore album—that we should be getting mid-way through the year, but could likely be delayed by the ongoing lockdown. He deems the project as something that would show all the sides to his capabilities and person.
"I started this off as someone who could put together sixteens, and while there's still a thrill to that, I want to explore and show off every facet of what I can do. I came into this thing to get better, not worse."
[Featured Image Credits Provided by Artist]
[mc4wp_form id="26074″]
---
Dennis is not an interesting person. Tweet Your Favourite Playboi Carti Songs at him @dennisadepeter
---