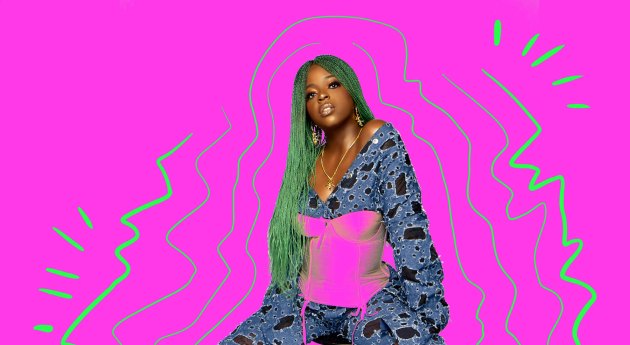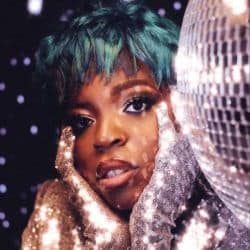 Best New Music: Kah-Lo's "Commandments" is a self-affirming piece of Dance music
Off her new EP, 'The Arrival'
Kah-Lo knows a thing or two about making great dance music. In 2017, her collaborative smash hit with British producer, "Rinse & Repeat," was nominated for Best Dance Recording at the Grammys. The song is a masterclass in producer and artist pairings, combining a propulsive, hypnotic groove with scene-setting lyricism. The subsequent collab project, 'Foreign Ororo', made the best of that dynamic, with Kah-Lo slotting in as a reliable presence alongside Riton's blend of Deep House, EDM, post-Dub, and Tribal House.
Last Friday, Kah-Lo returned with her official solo debut project, The Arrival, a 5-song EP that takes her sizeable artistic leap from her last collaborative tape. Where her instructive chants and picturesque storytelling on 'Foreign Ororo' often acted as another component within the musical wheelhouse, 'The Arrival' clearly centres Kah-Lo's personality, making her an even more magnetic presence on wax. It's a culmination of her disparate influences—the old school rap storytelling stylings of Slick Rick, the avant-garde siren chants of MIA, her unmissable Nigerian upbringing and connections to its local slang—into a charismatic whole.
"Commandments" is the self-affirming centrepiece of 'The Arrival', and arguably the best song on the EP. It is three minutes of mesmerising dance music, powered by an instantly recognisable sample, a beat that shape-shifts from minimalist to maximalist, engaging writing and Kah-Lo's agile vocal performance. "I left your mans on read last weekend", she proclaims seconds after the sampled chants of Denise Belfon's legendary "Put Your Back in it" rings the track in. That cutthroat opening line isn't even the premise of the song, it's merely a gateway into unflappable boastfulness, evidenced by the litany of lines sizzling with convincing overconfidence.
After putting an initial pin in any doubts of her cuteness, Kah-Lo segues into an instructive bit on the dangers of wearing jeans to the club but is still supportive all the same because it's always about having the best time regardless of apparel. Interestingly, this is based on a personal experience from when Kah-Lo ripped her jeans while twerking, giving the song a lived-in edge that makes it all the more substantial. The second verse doubles down on the brags, with Kah-Lo touting her commitment to looking "yummy" when she's out for a function and referring to herself as her "own sugar baby."
View this post on Instagram
Co-produced by FNZ, Bijan Amir and Keanu Beats, "Commandments," most likely unconsciously, seems to take musical cues from one of Kah-Lo's biggest musical inspirations: Kanye West—especially from his post-Rosegold era. A bass guitar, a synth riff reminiscent of Kanye's "Fade," and a four-on-the-floor beat initially surrounds the sample, before transforming into a blaring affair halfway through the song, spotting soaring vocal chants, dramatic strings and a Tribal drum pattern. The awe-inspiring part in how much control Kah-Lo exerts on her surrounding by letting the other elements revolve around her bloodless and vibrant vocal cadence.
If there's anything The Arrival proves, it's that Kah-Lo has been growing in the last few years since becoming a Grammy-nominated global star. "Commandments" as the standout track makes all that growth sound effortless, a song on which she's as bewitching as, say, Cleopatra and as infallible as a model strutting down the runway in 9-inch heels.
Listen to "Commandments" here.
---
@dennisadepeter is a staff writer at the NATIVE.
---