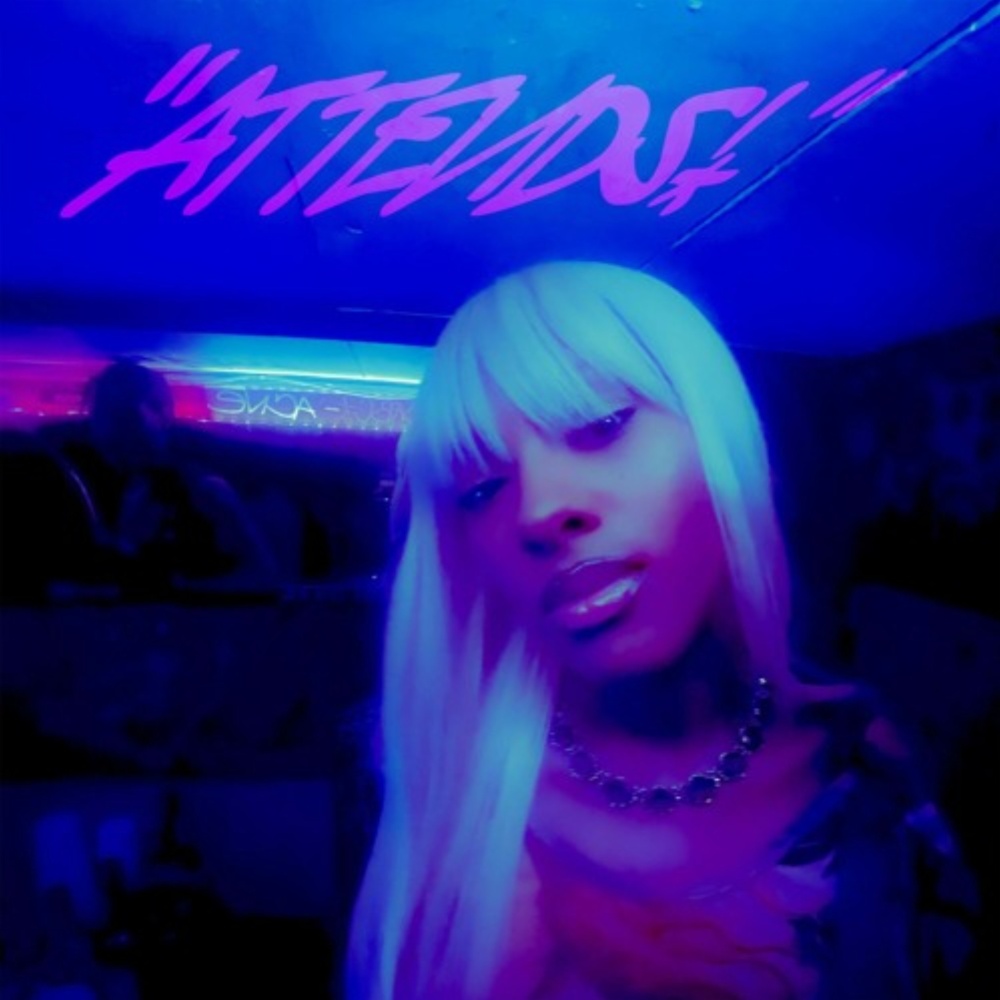 Best New Music: Brazy updates "Attends" with befitting DBN-Gogo assisted remix
let's all be cake
In music, success is measured in different ways. For most artists, it's the ability to communicate with listeners on a deeper and emotional level which serves as a determinant for their success. Given that attention spans continue to decline and we're constantly in search for the next best thing, it's always impressive to find a new artist who is able to break out authentically and garner a loyal following. With a small but mighty discography, London-based, Nigeria-born rapper, Brazy is making waves in the industry speaking directly to young audiences, both back at home and in the diaspora, while simultaneously bypassing the norms with her genre-defying music.
It's impossible not to have heard her earworm track "Attends," a catchy song delivered in French, Chinese and English, which found success fast and easy on the Internet. Since its release in 2022, Brazy has earmarked herself as an artist to watch who came into the game confident, and ready for a good time. The snippet, which debuted months prior, showcased a thrilled audience dancing to the intoxicating hook with a witty pre-hook, "Cheat on me, I'll cheat on you."
In a NATIVE exclusive interview earlier this year, Brazy shared that she had recorded the song to perform in the Paris leg of an intimate show for Cruel Santino's 'Subaru Boys: FINAL HEAVEN' tour. "When I performed it in Paris, I hadn't put the snippet out but the way the audience reacted was insane. I thought because it had that Bouyon feel it was nostalgic to them or other black people in Europe like Amsterdam. Then I heard it took off in Ghana." 
View this post on Instagram
"Attends" captures Brazy's effervescent, carefree sound perfectly. The upbeat production seamlessly tied in with Brazy's fast-paced delivery as Brazy returned to tell her love interest that as much as they're a match made in heaven, "Me and you I think it's fate, you be custard and I be cake," she won't hesitate to leave his side at the first instance of inconsistency.
Brazy is keen on expanding her craft and connecting with her growing audience who consist of young people who look just like her. With this in mind, she's recently just released the DBN Gogo-assisted remix to "Attends," a clear tactical move within her arsenal to widen the scope of her discography and open her to an entirely new audience. In recent months, many Afropop artists are expanding their worldview and collaborating with a diverse cast of artists and producers from around the world, including standouts such as Victony's "Soweto" which pulls the effervescent production of Tempoe and the brilliance of Rema and Don Toliver.
While there's certainly arguments to be made for and against cross-cultural collaborations of this ilk, Brazy's "Attends" is a clear standout which further showcases her artistic brilliance. Arriving only a few days ago after an announcement on the rapper's Instagram page, "Attends (DBN Gogo Remix)" is a fusion of two hitmakers who are strutting with palpable confidence and creating more bright spots on the sonic canvas of the year.
The remix takes an entirely new sonic direction to the song's original version. Over the bouncy new track, Brazy and DBN Gogo flip the upbeat instrumentals of the song for a more toned down pitch laid over familiar House-sensibilities, all the while retaining Brazy's infectious vocals. From the onset of "Attends (DBN Gogo Remix)," it's clear that Brazy and DBN Gogo are just having fun as they dance across the scintillating production with delectable keys.
As the track builds up, Brazy's vocals come into focus, as she enunciates a much calmer and richer tone to suit the now mid-tempo production. Thankfully, she retains the original, well-loved lyrics only to be met with gleaming swishes in sound effects that key perfectly into Brazy's futuristic palette. When the pre-hook arrives, Brazy chants the first verse again as the low-cadence drums now jump to the forefront of the track.
DBN Gogo's seamless production is an instant standout on the track. Sticking to her sonic roots, she blends and contours keys and percussions into her orbit with an ease that provides the perfect backdrop for Brazy's catchy lyrics. It's not lost on us that Brazy tapped the South African DJ, producer and music executive for a befitting update to the track given the burgeoning success of Dance music on the continent and the diaspora. In the past few years, South African music has soared across the continent owing to the global rise of Amapiano and more, and it has found an audience IRL and in online spaces such as Instagram and TikTok.
Given that Brazy is no stranger to finding viral success on online spaces, the remix is a perfect commingling of two like minds who are keenly observing the culture while contributing to it in real time. By the end of the track, all expectations have been effectively met. It's a fun and memorable spin on an already potent single–let's all be cake.
Featured image credits/NATIVE
---