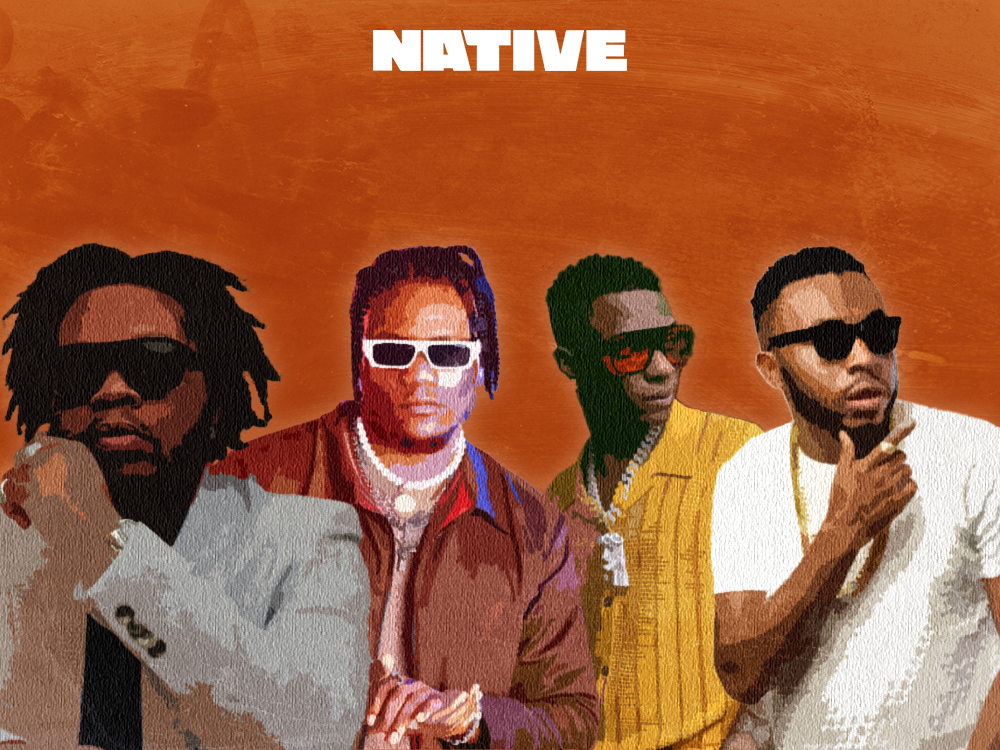 Olamide, Pheelz & the synergy of artist-producer pairings in Afropop
an inextricable connection between artist and producer
No music-making process is complete without either the producer or the artist. Most times, it is both involved in the creation of music–with each offering their strengths to mould a collection of sounds into a coherent beat or lay vocals onto that beat to concoct a newer experience for the listeners. Everywhere in the world, the artist-producer equation has become a regular feature, with many artists and producers working with different names, fueled by the passion for creativity. But there are moments when a producer and an artist develop a closeness that defines the musical landscape. Both the artist and the producer become two peas in a pod, making music that leaves a lasting impression on their careers and the hearts of the audience.
The Nigerian music scene has been favoured with many of such significant artist-producer relationships. In the 70s, 80s and 90s, amid the backdrop of economic and political changes, Nigerian musicians were garnering global attention with their blend of Nigerian/African sounds and Western influences. Some of these artists were signed to foreign music labels, which provided them access to some of the best personnel and platforms at that time. 
While Fela Kuti self-produced a large number of discography, he also formed good relationships with British producer and sound engineer Jeff Jarratt and British drummer Ginger Baker. Jarratt and Baker had their input in some of Fela's music, with the most notable being Fela and Ginger's 'Live!' (1971), which Jarratt produced. Jarratt also produced Fela's 'Fela's London Scene' (1971) and 'Afrodisiac' (1973). American music producer and manager Andrew C. Frankel was a notable presence in the careers of King Sunny Adé, Haruna Ishola and I.K. Dairo. Frankel produced Adé's 'Ẹ Dide / Get Up' (1995) and 'Odù' (1998) and was the mastermind behind the compilation projects 'Definitive Dairo' (1996), 'Apala Messenger' (2003) and 'Synchro Series' (2003). French musician and producer Martin Meissonnier was also instrumental to King Sunny Adé and Fela Kuti's careers, as he handled Adé's 'Juju Music' (1982) 'Synchro System' (1983) and 'Aura' (1984) and Kuti's 'Black President' (1981), 'Original Suffer Head' (1981).
Following the arrival of the late 90s and early 2000s, the Nigerian music scene experienced a shift with the emergence of a new set of artists inspired by the music of the homeland and from foreign lands, most especially America. Still, the artist-producer dynamic persisted. In 2004, 2face Idibia (now 2Baba), released his debut album 'Face 2 Face' under Kennis Music with production handled solely by OJB Jezreel. OJB Jezreel also contributed to Idibia's sophomore album 'Grass 2 Grace' (2006) and both projects are considered part of the canon of contemporary Nigerian music. Idibia spoke about his and Jezreel's chemistry, revealing that they were on "the same creative wave[length]." 
Another prominent duo was Don Jazzy and D'banj, who currently has alleged sexual assault charges against him. The duo returned to Nigeria from London to form Mo'Hits Records. The Don Jazzy-D'banj connection was an instant hit, with D'banj's magnetism as an artist matching the eclectic productions of Don Jazzy. That relationship produced three critically acclaimed albums—'No Long Thing' (2005), 'RunDown Funk U Up'  (2006) and 'The Entertainer' (2008)—and evergreen hits. In 2009, Don Jazzy did his magic on Wande Coal's debut album 'Mushin 2 Mo'Hits.' Entering the frame also in 2008 was 9ice's 'Gongo Aso,' which solidified the connection he and ID Cabasa shared. 'Gongo Aso,' D'banj's albums, Wande Coal's album, Timaya and K Solo's works on 'True Story' (2007) and 'Gift and Grace' (2008) highlighted the potential for producer-artist collaboration to enrich the country's musical space.
Beyond the shores of Nigeria, producer-artist collaborations were yielding glorious results, too. LL Cool J's debut album 'Radio' (1985) was a career breakthrough for the then 17-year-old rapper and an emerging Rick Rubin. The album was also a watershed in America's Hip-Hop culture as it signalled a wider acceptance of the genre following the project's mainstream success. Big Daddy Kane's 'Long Live The Kane'  (1988) with Marley Marl, Method Man's 'Tical' (1994) with RZA, Raekwon's 'Only Built 4 Cuban Linx…'  (1995) with RZA and Missy Elliot's 'Supa Dupa Fly' (1997) are some of the best projects of one artist-one producer of that era in Hip-Hop
The late 2010s was the beginning of a new phase for Nigerian music as artists on the homefront courted the attention of the world. Wizkid and Samklef showed excellent signs on the former's debut album 'Superstar' (2011), with Samklef producing six out of the project's sixteen tracks. Davido and Shizzi were responsible for some of the biggest songs on Davido's 'Omo Baba Olowo: The Genesis' (2012). LeriQ was the sole mastermind of Burna Boy's 2013 debut album 'L.I.F.E,'  installing the duo's names into Nigerian music folklore. "It was an instant connection, we both knew this is what we're looking for," LeriQ told Flaunt. "As a producer, finding that one artist that can work with your sound is really key. I knew this is actually perfect for my kind of music, and vice versa."
After Olamide left ID Cabasa's Coded Tunes and floated his label YBNL Nation, a young producer called Pheelz—whom he first knew while they were both at Coded Tunes—became his go-to guy. On 2012's 'YBNL,' Pheelz covered the length and breadth of the album that delivered hits and earmarked Olamide as a serious talent. Since then, Pheelz and Young Jonn, another producer who later joined YBNL Nation, have become important fixtures in Olamide's careers and those of the artists signed to the label, most notably Lil Kesh, Adekunle Gold and Fireboy DML. Other notable musical relationships are in that period Reminisce and Sarz, Flavour and Masterkraft, Falz and Sess, Show Dem Camp and Spax and Naira Marley and Rexxie, among others. 
With Nigerian music venturing further into the global conversation, more spaces are being opened for creatives to excel. Music producers are leaving the backseats to take charge of their careers as creators deserving of the full attention artists enjoy. Some become artists themselves and others collaborate with artists on an equal footing. Sarz is a veteran producer who has continually refined his journey as a music maker as he orchestrates impactful projects. His collaborative projects with WurlD, Obongjayar and Lojay crisscross different genres with an affinity for originality. In the category of producers-turned-vocalists, Kel-P is the latest entrant. After the defining work he did on Burna Boy's 'African Giant' (2019), he now moves to the front of the microphone—joining a long list that consists of Masterkraft, Killertunes, Young Jonn, KDDO, CKay and Pheelz. 
While some producers have yet to have a collaborative project with an artist, their connections with certain artists are hard to ignore. London and Rema have announced their dynamism with hit after hit. On Rema's 2022 debut album 'Rave & Roses,' London, in addition to producing some of the tracks on the project, serves as executive producer, connecting all the dots so that Rema's magic shines through. Niphkeys and Zinoleesky are another duo who bring fervour to their songs replete with great production and sharp life-on-the-streets lyrics. Ruger and Kukbeatz have been unstoppable with their brand of Dancehall-tinged music. Magicsticks and Asake were the kings of 2022 with 'Mr. Money with the Vibe' soundtracking both local and international airwaves, and they replicated their brilliance a few months ago with Asake's sophomore album 'Work of Art,' and Magicsticks has cited their relationship as divinely orchestrated.
These collaborations, in all their dimensions, point to one fact: the creative depths are inexhaustible. Artists and producers will continue to seek opportunities to fuse their energies for the pleasure of audiences and the advancement of the music scene. For the Nigerian music industry, the recent works have proved that the producer-artist connection is a tradition that has no end in sight. As long as the act of music-making remains, artists and producers will bond and set our hearts and dancefloors alight.
Featured image credits/NATIVE
---