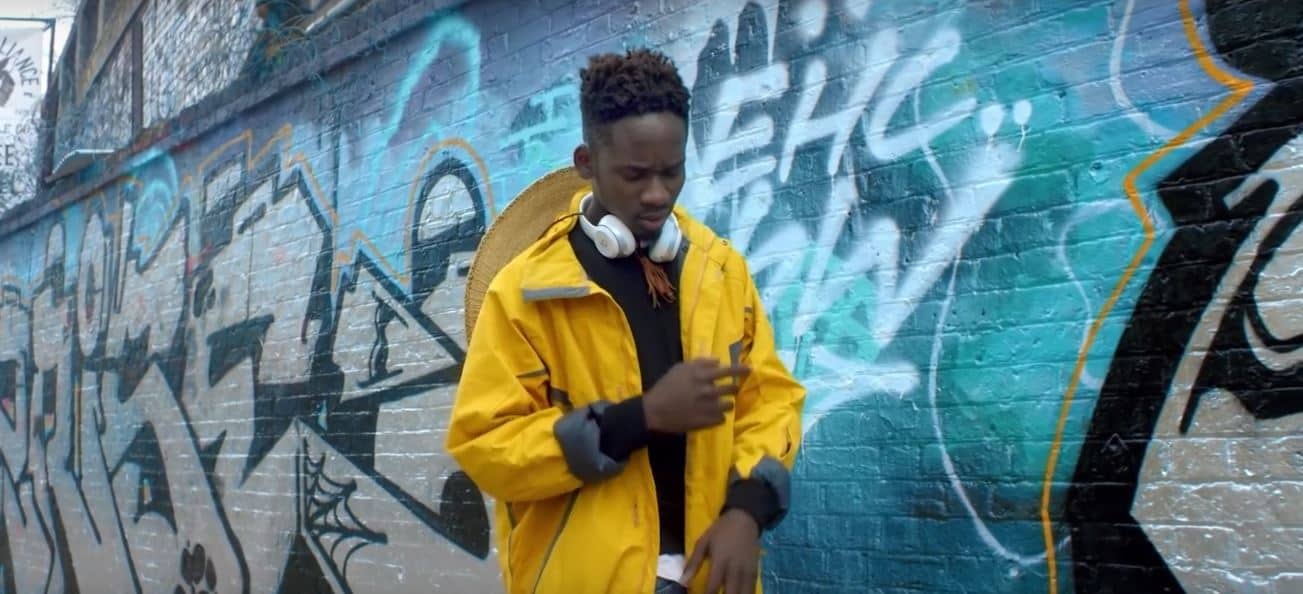 6 videos you need to see this week
Keep your popcorn bowls handy
Humble – Kendrick Lamar
Kendrick always goes for spectacular videos that do justice to his hit singles because lets face it, his fans around the world accept nothing less. "Humble" talks on the fake hype of being a rap icon by using religious symbols of the church and a crown and how people need to stop pretending and lying. "Humble" sees the Compton rapper take on the "rap gods" and though he didn't call out names like he did in "Control", a few fans have tried to connect the jabs at Drake and or Big Sean. Forget the shade, Kendrick has once again taken the rap game to church. "Humble" is a peep into what to expect from the rapper's upcoming album, IV.
April Fool – Adomaa
Adomaa started getting popular in the Ghanaian music industry after her mash-up hit single, "Evolution of GH Music". She has since gone on to release an EP, AFRABA the EP showing her versatility as a musician. The Ghanaian artist who has a Nigerian mom shows off her multi genre aesthetic once more on her latest single, "April Fool". Though we've seen her switch between afro-jazz, Afropop, highlife and Rock, hearing Adomaa dominate a rap beat still comes as a surprise. Oris sets the video for the single at an abandoned looking house and shows a small choir with Ghana print uniforms as well as a fetish looking room with voodoo dolls. It's unclear if these symbolic images are related with Adomaa's lyrics or just the church harmonies playing over the instruments.
Fight feat. Dj Cuppy – Mr Eazi
While Mr Eazi's Accra to Lagos mixtape wasn't exactly as big as the Starboy Records would have wanted, the video for the tracks off the Afropop project have more than made up the EP's lacklustre performance. His appeal has increased and taken him as across the African territory to other parts of the globe. The singer has returned from his tour promised to release more videos from the mixtape with the release of two teaser videos on his Instagram account. "Fight", like most songs off the Accra to Lagos, is a romantic song and the video shows the singer's search for a love interest. The plot doesn't show much else but Mr. Eazi's 'Vibez Videos' aren't known for compelling story telling.
Cherry Game Girl – Straff
Straff released his debut project Vanilla Sky earlier this year and has since gone on to release his debut video "Cherry Game Girl". It offers a glimpse into the goofier side of a hardcore rapper who has fallen in love and the video which was directed by the rapper builds on that scenario. He has described the video as "A compilation of one of the sweetest things going on in my head without restrictions, just my mind in a place full of colours." The hipster romance and the cartoons are right for the rapper's aesthetic which makes us curious for what else he has in store as far as visuals go.
Winning feat Nasty C – Emtee 
South African rappers, Emtee and Nasty C linked up back in 2015 to deliver "Winning" off Emtee's album, Every. If there was ever any doubt about the rappers winning claim, they have finally released video proof. The video for "Winning" is full of regal imagery such as thrones, ornate sculptures and models in grecian inspired gowns. Though both artists have switched labels since the track was original released, there is no love lost among the rappers who are obviously happy about where their careers are.
Diary feat. Tiwa Savage – Fuse ODG
Fuse ODG is almost at this point an honorary Nigerian. His latest single "Diary" features Nigerian pop singer and latest Roc-A-Fella records signing, Tiwa Savage. Killbeatz delivers that mid-tempo chill-life vibe that Ghanaian music has ever so delicately mastered. "Diary" is a love song with Fuse playing the role of the suitor and Tiwa, the damsel who has to make time for him from her busy schedule. Of course, usual tropes abound.
Featured Image Credits: YouTube/MrEaziVEVO