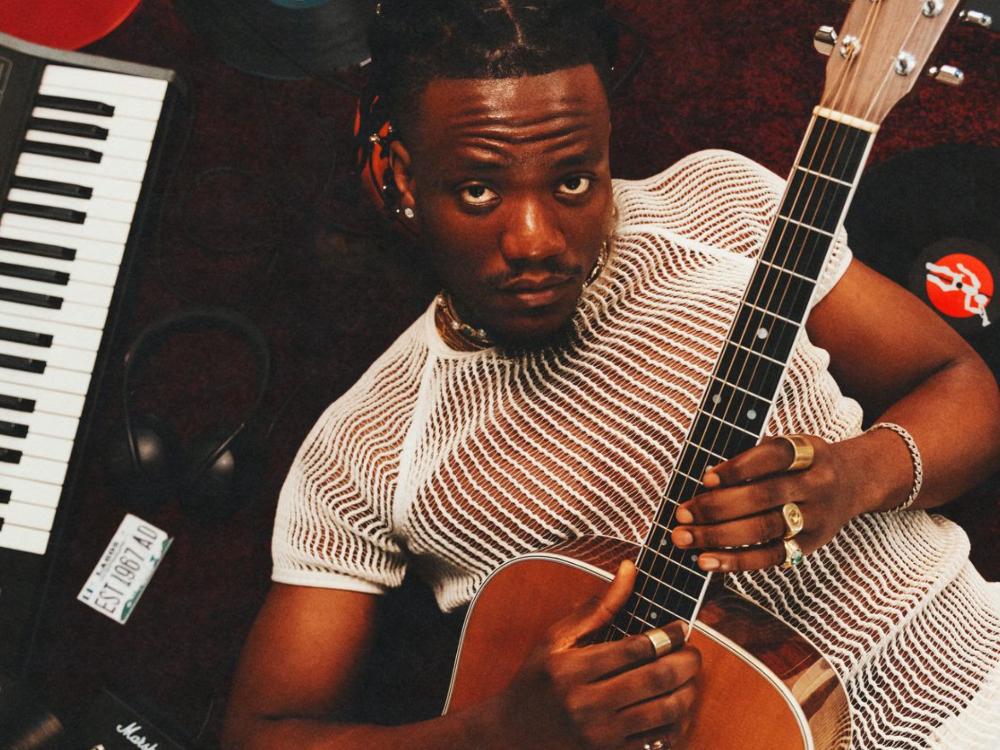 A 1-Listen Review Of Pheelz's New EP, 'Pheelz Good'
Featuring Davido & BNXN
Pheelz was prepared for this moment and his impeccable 2022 run is proof of his star power. Following his win at the 2020 Headies for Producer of the Year, Pheelz embarked on a near peerless run which saw the release of his breezy debut EP 'Hear Me Out,' and landed him production credits for a number of notable names in Afropop including Olamide, Mr Eazi and more.
Last year, he triumphantly expanded his musical successes to include performing with the release of the BNXN-assisted "Finesse" which catapulted the artist to global audiences. In a recent tweet, he shared: "Life has been a movie since I stopped directing and became the actor," speaking volumes to his transition to all-round artist. With silk croons and alluring melodies, Pheelz has been able to fashion himself into his own type of star.
Now, keen to expand his global appeal and explore new and emerging sounds, Pheelz has shared his new EP titled 'Pheelz Good,' a succinct collection of Afropop-tinged production and melodic R&B tracks. Featuring Davido and BNXN, the new project is a celebration of the newcomer's Nigerian roots and a summation of his current musical sensibilities.
In Usual 1-Listen Review Fashion, All Reactions Are In Real-Time While The Music Plays. No Pauses, Rewinds, Fast-Forwards, Or Skip.
View this post on Instagram
"Ballin"
Ok, this record has been out for a bit and I've always liked it. From the production to the delivery, everything stands out about the song and I'm still so impressed with Pheelz's performance on this record. I have to add that "Ballin" is an exceptional project opener. It sets the tone for what to expect seamlessly. I'm only one track, and I already know the project is going to be subtle but it'll still make a statement. Pheelz is talking about his journey so far, and also speaks on the people who may have doubted the artist he's rapidly growing into. The piano chords on this record makes the most standout statement.
"Stand By You"
This record, Pheelz had also released prior to today but I believe we're slowly moving into the era of melancholic music. On "Stand By You," Pheelz is as transparent as he can be to his muse; he just wants to show her love. The backup vocals on this record gives the record an entirely different life and it doesn't go unnoticed. I'm a sucker for deep love songs and this one is definitely going to be on repeat.
"Pheelz Like Summer"
Great, we're getting into the new records. These trumpets? Incredible. One thing Pheelz will do is sing. He's not doing too much but he will simply flex his vocals on every track no matter how upbeat the tempo of the record is. This one I like because it does have that summer feeling and it's just making me crave the summer, I know we only just started the year. Yes, this is how to use the crowd vocal effect without making it sound unnatural. 
"Electricity" ft. Davido
Yeah, the track arrangement of this project is very solid. Davido's delivery on this record is highly commendable as he feeds off Pheelz's energy. Both artists brought their best foot forward and it's undeniable.
"Finesse" ft. BNXN
"Finesse" easily grew to be one of the biggest songs of 2022 and I can still see why–it's unique. The track arrangement of the body of work allows records such as this that have been out prior to today to still shine and have its own life. Shoutout to the A&R who put this project together.
"Pablo Escobar"
This is the one. This is easily my favourite song on this project. Pheelz is talking is shit and I'm here for it. On the record, he chants the standout lyrics "girl you know say over sabi na my weakness" and I can't but agree, Pheelz is deep in his creative bag and he knows exactly what he's up to. The producer isn't doing too much on the beat but the bounce will have you bopping your head to the beat thirty seconds into the record. 
"Emi Laye Mi"
This is that party song and I see this one taking over the clubs for sure. The production is so distinct, it's very uptempo but it's not all over the place and Pheelz delivered a very special performance on this record. He's obviously making music he's comfortable making and it's really nice to experience this record for the first time. I can't wait to hear this one at parties. 
"Ewele"
Again, Pheelz knows exactly what he wants to do and he's making the music he wants to make because what is this record? He's speaking about his accomplishments and somehow, he managed to write these lyrics on an uptempo beat, incredible. The production is stellar and easily one of the most standout songs on the project. 
Final Thoughts
Pheelz is an all-rounder and he's not afraid to show it off. On 'Pheelz Good,' the singer and producer sets out to consolidate the last twelve months with a steady release of tracks that find the balance between danceability and serenity. With his skilled ear for melodies and production, Pheelz plucks the best backdrops to fire off his romantic and personal intentions. While he keeps his subject matter simple and one-dimensional, he makes up for this with his raspy, radio-ready falsetto while ruminating on love.
Across the 20-minute runtime, Pheelz sings with incredible confidence, belting out heartfelt lyrics to lovers and waxing poetic about the naysayers. Without wasting a breath, he shows listeners quite literally the rewards of his success and the object of his desires. In all, it is an enjoyable tape with some standout tracks that will have listeners running it back to catch the intricacies. With 'Pheelz Good,' Pheelz continues to prove why he's only getting better and better. 
Featured Image Credits/NATIVE