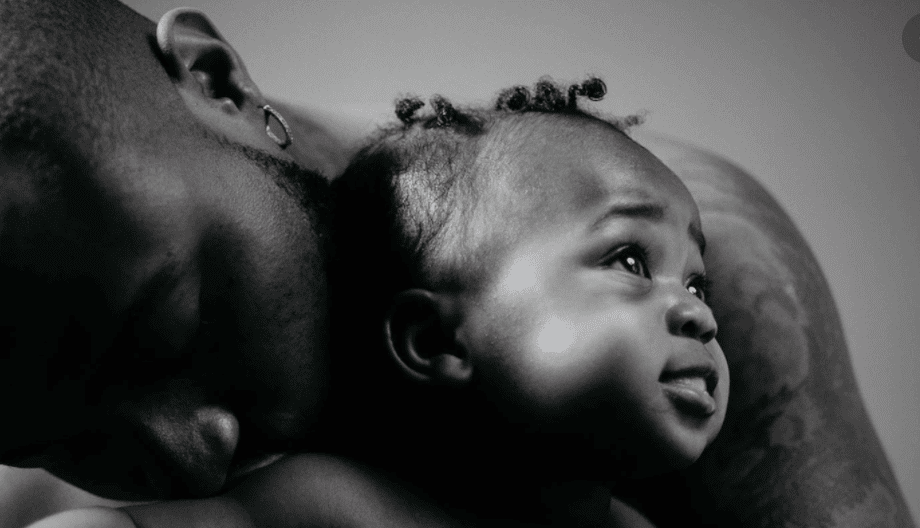 A 1-listen review of Davido's 'A Better Time'
Featuring Nicki Minaj, Bella Shmurda, CKay, Lil Baby & more
When Davido dropped 'A Good Time' last year, it had been 7 years since we got an album from him, however, he had maintained relevance and even risen to the top with at least one hit in circulation every year. This was enough indication that he had something special, and it became even more evident when his songs began to gain attention outside the shores of Nigeria and Africa as a whole.
Last year, 'A Good Time' seemed like a reset from back to back hits, where he was clearly just having fun creating music rather than chasing the hits. Songs like "Sweet In The Middle" and "D&G" hit the sweet spot by taking off anyway, confirming that Davido really has it, . Less than a year later, he has followed up with 'A Better Time', which feels like a sequel to the music we got last year.
Davido's decade long stint at the top of the afropop totem pole has made it such that even though naysayers will say otherwise, he doesn't have anything to prove. He's been vocal throughout the year about how the pause 2020 brought with it was necessary, and we're all hoping that it reflects in this new album. While the 'A Better Time's lead single, "Fem" was met with welcome reception, his Lil Baby-assisted follow up, "So Crazy" wasn't quite, however, I'm quite excited to see how the entire project has come together.
Read my one-listen review to see whether our expectations reflected in the music. This is my first listen of the whole project with no skips, no playbacks, this review is just my unfiltered thoughts as I was listening to 'A Better Time'
View this post on Instagram
"Fem"
I don't think I've actually listened to this entire song properly, but I've heard it so much that I know all the words. I get it, It's a quintessentially Davido song, and the beat is actually really good, that flute and thumping drums are working really well together, I think the beat is actually my favourite part of this song. I'm adding it to my playlist now
"Jowo"
Ooh.. this is different. Oh okay it's familiar again, I can hear that like 'pom pom' that's giving me "Fall" and "If" vibes. I really like this hook, I've never heard Davido on this form before and he's really making it work. Davido's mouth is very sweet, I would definitely dig a nigga singing these lyrics to me lmao. That drum roll has a really big presence, it definitely adds something special to the song. I think because the rest of the beat is quite mellow so each time it comes on, it really stands out. I feel like I've listened to 3 different songs in one, range.
"Something Fishy"
This is a jam, 10 seconds in I can feel it. I'm doing that thing I think is dancing, but isn't really. 'Something fishy in my kitchen is going down' is hilarious, especially because I've just pictured Chioma making fish in Davido's kitchen. I think this is going to be the latest song those live bands at weddings do, it's giving me serious Lagos wedding reception vibes. I'm also really enjoying how this song is more about the instrumental than the lyrics, I've got to the end, and all I can remember him saying is "Something Fishy".
"Holy Ground" ft Nicki Minaj
Davido has such a distinct sound, I wonder how all these different producers are able to capture it so well. I'm excited to see how Nicki comes in on this, is she going to sing? Is she going to rap? Are these bitches going to be her sons? Oh she's singing, I love this. OH she spittin' now, and now she's singing again. Oh she's lost me, I can't keep up. Bruh, when modulates and starts spitting spitting. Wow I wasn't expecting to like this song, it's working for me, this hook is also really catchy. Yeah, this is hard, I don't know what you people were talking about, oh. Ai Davido what's this acapella at the end? I'm feeling it.
"Heaven"
This tambourine shaker, the sax, this sounds like it could be a bit Amapiano/Housey? Davido is killing it, I'm really enjoying this new side to him, it doesn't sound forced or anything, That was a really easy listen, felt like a break from his usual sound and it wasn't bad at all.
"Very Special"
Yeah I'm doing that thing I think is dancing again. It sounds like #thatniggawhoiwontmention wrote this song, the flow sounds like him. Our parents are going to love this song. Is that Mayorkun saying 'ge ge ge? Lmao I love him so much. Okay this is going on for a bit longer than I want it to, I know making a 2 minute long songs is quite Gen Z, but this could be one of those songs.
"The Best" ft Mayorkun
This bread no be Agege – hard. Mayorkun is a fantastic writer, I don't know what he's saying but I grab sha – I 'get oh' lmao. I've been seeing people saying 'shey you sing pass Wande Coal' on the TL, this is where it's from. This beat is really catchy, it's exactly what I expect from Davido and Mayorkun collaborating and they're riding it really well, Davido's flow is insane, he tried oh. Mayorkun is actually such a good artist, I want to hear more of him on this album
"Shopping Spree" ft Young Thug & Chris Brown
Can't lie, I want to like this song but it's bad vibes. I don't fuck with Chris Brown and I'm ready to skip as soon as I hear the opp's voice, sorry to Thugger if CB comes before him. I love it when Davido does his American thing 'that's on everything', he's really sanging. I'm not sure why people were hating on this album oh, it's slapping so far, and there's clear artistic growth. Young Thug is a musical genius, how has he come in so smoothly on this song? Wow, his part was so hard, I wanted it to last a bit longer. This is a definitely worthy follow up to "Pere" – oh ok it's the opp. Next
"Sunlight"
One thing about Davido, he has a very good ear. The sound engineering on these songs are fantastic. I'm not that hot on this song or the subject matter, but the beat is really speaking to me, all the different parts of it are coming together really nicely – to the point where I can barely hear what he's saying tbh. There's also quite a bit of space for the beat to just play as well, I like that.
"Tanana" ft Tiwa Savage
From this title and Kiddominant's producer tag, I know exactly what to expect from this song. Yup, I was right, this sounds like a filler song, but it sounds quite unique at the same time. It's growing on me actually, I think I can hear backing vocals from Mayorkun. 'Whine that thing for daddy', 'take all my money girl it's your money' this is true romance, not any of that Ray J dancing under the rain shit. Oh hi Tiwa, I wasn't expecting her, why doesn't it say she's on the song? Love their little duet of the chorus, this is cute. Yeah, I think I judged this song too harshly when it started, I actually quite like it.
"Mebe" ft Mugeez
Um, what's going on? Ooooh, okay this is interesting. 'Ge ge ge again', can Mayorkun do this on every song released moving forward? I believe every single song needs that adlib. That syncopation fits in really well every time it happens, this is solid background music. Who is this? Mugeez? I'm going to find the other music he makes, his voice is really raspy and I'm enjoying it. Ok, this song is a bit long, why is there a whole minute and a half left? It could end in the next 30 seconds, I believe. Yeah this next verse isn't needed, it could have faded out after the last chorus.
"La La" ft CKay
I'm excited for what CKay does. This song does 'feel so good', like Davido starts off with. The bass is thumping. Oh what? This beat is insane? This is a very good song. Whoops, I forgot what I was doing, this song is sweet oh, I think it should have come earlier on in the album. The hook + chorus were clearly made to become a chant, I can see it popping off for sure if outside is open in December, this is the one. I hope they make this the next single.
"So Crazy" ft Lil Baby
Ok, in context of the rest of the album, this song sounds a lot better than it did when I heard it earlier this week. Something sounds different. Perhaps it should have been a single after the album, I think people might have preferred it after hearing it alongside the rest of the album. This is crazy oh, I feel like I'm listening to a different song to the one I heard the other day. I don't think this snare is working with Baby's verse, I feel like they could have taken it out or something, I don't know how making music works lmao. It's a more Davido sound. Yeah this song is not bad at all, I quite enjoyed it actually.
Birthday Cake ft Nas & Hitboi
This is interesting, I'm hearing that hip hop bass drop, but also Afropop percussions at the same time? I like it. Hitboi did a good job with this beat, it sounds like a proper melding of afropop and hip hop. Why is he saying Czyba to Mufasa, isn't it Sarabi? That's distracting. Oh. No. Ion like dat, Nas. Yeah the beat mixed the two worlds nicely, but this verse isn't doing what the beat did. The synergy is way off, Davido could have taken this one on his own, I think. Maybe it will grow on me on the next listen, this is a no from me.
"I Got A Friend" ft Mayorkun & Sho Madjozi
Ok this is not my kind of music at all, but I can tell that it's objectively good. This house type beat is really rich and striking, I can literally hear everything. Mayorkun again man, he's special, this 'he gives me moneeeyy oh' is amazing. Ok Sho Madjozi! She stole the show, this is her song now – whew, only lady here still the realest nigga in the room vibes. Those gunshots at the end, this beat is fantastic, wow. I love it when people shout their friends out at the end of a song. Aww RIP Olu
"Fade" ft Bella Shmurda
To be completely honest, I've only been listening to this album to hear this Bella Shmurda feature. Yes! It's a song about God, I knew it. I love how Afropop finds a way to sing praise without sounding preachy or in your face about it. This nigga is talking about breaking your waist on the same song he's saying he can't run away from God, beautiful. I can hear an interpolation that sounds familiar, I think this that oruka ti d'owo na song? Yeah it definitely is. Bella Shmurda is floating, he and Davido have good synergy, love to see it. This beat is also amazing. I spent the whole song trying to figure out what that sample was, I have to go back and listen again.
"On My Way" ft Sauti Sol
I don't get it… something feels off about this song. The beat is really like mellow, really soft strings and drums. I can barely hear it underneath these very loud vocals, sounds like it needed a more like mellow vibe. This chorus also sounds really weird. No. Oh no. This song is all over the place, the synergy is very very off – between the beat and the vocals, and also the feature. Yeah the album could have ended on "Fade".
 Final Thoughts
As consumers, we tend to put an unnecessary and unfair pressure on artists to deliver to our ridiculous expectations, and it seems like following this album, it's a good time to have that discussion. Pop stars everywhere in the world are never expected to deliver deep, thought-provoking music from their respective audiences, however, in Nigeria, we seem to expect this from anyone who is putting music out. This is why we must be intentional about what we're calling our music, and why Afropop is the most fitting description for what we get. Davido is a pop star who is making pop music and is here to entertain us – that's exactly what he does best. Right from the moment he broke out, it was clear that this was the case with back to back hits "Back When" and "Dami Duro" and I believe that what we're getting today is an evolved version of what endeared us to him over the past decade.
Like he has stated several times, he's grown from the hyperactive 19-year-old we met all those years ago into a father of three who is building a music empire. He's in a different place in life and you can hear it on the music, his sound has evolved, but he manages to maintain the essence of what he's always given us. If 'A Good Time' was Davido settling into this evolution, 'A Better Time' shows a refinement of his sound, and that he's more comfortable with his growth.
He does the best when he's in his comfort zone with songs like "FEM", "Tanana", "Very Special" and "Fade", and sometimes when he veers out of this comfort zone, such as on "Heaven" or "Something Fishy". While some of the album's fat could have been trimmed down, every song (save for the last) felt necessary, and Davido made a different statement with each, delivering exactly what any pop star on their third album in a 10-year stint would.
The discussions on the timeline about the sonic quality of the music is dishonest, especially considering how good the production and engineering of each song is. Overall, it was a good album that will serve its purpose. I will definitely be adding revisiting a few of these songs.
[mc4wp_form id="26074″]
---