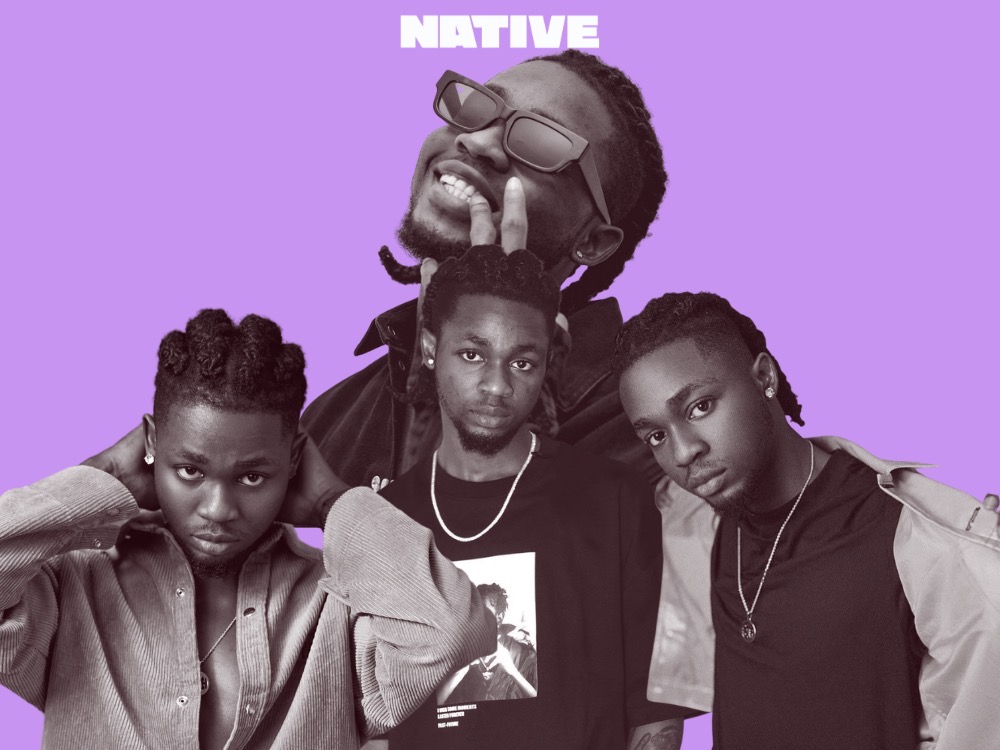 Omah Lay Is Ready For The Next Phase Of His Career
His debut album is a few hours away
2020 was a remarkable year for historic reasons. The COVID-19 pandemic effected global uncertainty, putting a question mark on any and almost everything.  For then rising singer, songwriter and producer Omah Lay, that period of dizzying doubt was a blessing in disguise.
Omah Stanley Didia has always been surrounded by music. At a young age, his Grandfather played the drums for the singer Celestine Ukwu before he passed away in 1977. Omah Lay initially started out as a rapper in a rap group with the stage name 'Lil King', then delved into music production which seemed to be useful to him at the time. After making beats for people which went uncredited, Omah Lay decided to pick up the microphone and make music for himself, music which appeals to the new generation. 
Port Harcourt, a small city in Nigeria and the treasure base of the nation sees some of the most talented musical creatives out of the country, including Global superstar Burna Boy, pioneering street-pop storyteller Duncan Mighty, Afro-fusion duo Ajebo Hustlers, and it was also the fostering environment for Omah Lay. Emerging from a city that's produced some of the most definitive artists in Nigerian pop, the singer was working within a lineage while trying to stamp what made him uniquely special. 
Omah Lay kicked off his musical career in April 2019 with his debut single "Do Not Disturb" and a month after, proceeded to release his sophomore single "Hey Brother." His consistency, delightful melodies and all round soulful and sensual energy landed Omah Lay a recording deal with KeyQaad and afterwards, the singer took a 7-month hiatus off putting out materials to rebrand for a majestic re-entrance.
In January 2020, the multitalented wunderkind arrived with the hit record "Bad Influence," a track that set the artist in the eyes of many. Already gaining attention of listeners and mostly female fans, he followed up with the romantic number "You", which sees the artist chanting sultry love lyrics to his muse, lyrics such as "If you need a fire, I'll be your lighter, Please be judge and put me on trial/If you think I'll hurt you, put me underwater take me court, yeah, I don't need a lawyer"
As the world ground to a halt due to the pandemic, Omah Lay released his debut EP, 'Get Layd'. The EP which hosted 5 tracks, including already existing tracks, "You" and "Bad Influence," featured a blend of catchy melodies and groovy mid-tempo beats, produced by Omah Lay, Bizzouch, El Jack and Andre Vibes. The EP which also housed the records "Lo Lo", "Damn" and "Ye Ye Ye" which garnered over 20M+ streams across all platforms less than a month after its release while making an additional 100M+ streams by the third month of its release. The smooth and relaxing music Omah Lay presented at the time was exactly what listeners needed to carry on at such a low period, serving as comfort music and landing Omah Lay a spot on the NATIVE's first edition of its Best New Artists column, uNder—previously known as Fresh meat.
View this post on Instagram
Six months later, Omah released his sophomore EP 'What Have We Done,' following the release of the 6lack-assisted "Damn (Remix)". The tape saw four new tracks, "My Bebe", "Can't Relate", "Godly" and "Confession", produced by Echotheguru, Tuzi, Tempoe, and Omah Lay respectively. 'What Have We Done' is a fine offering by an artist dealing with the anxiety that comes with stardom. On the standout record "Godly," Omah Lay chants lyrics such as "Men I thank God I godly, say God no ungodly/It's why I Jaye sometimes, a little Henny and ice," stating his appreciation for the good things of life and his accomplishments so far. The sophomore project stood as a solid follow up for the artists' debut. 
Since then, there have been a handful of singles from the artists, singles that have made listeners and fans hold on to the artist up until now. He kicked off 2021 with a smash hit as he featured alongside Alpha P on Masterkraft's official remix for Justin Bieber's peaches. He followed up with another hit "Understand" shortly after which touched down as one of the best songs of the year and rounded off the year with a more relaxed and melodic tune "Free My Mind," a mid tempo record which finds the artist speaking on forgetting his worries by drinking alcohol and focusing on the more positive things.
Now, Omah Lay is ready for the next phase of his career as his debut album 'Boy Alone' is only a few hours away. For months now, Omah Lay has teased the release of his debut album with teasers and promo clips of the new universe he's creating. The album is set to host 14 tracks, including already released records "Understand", Justin Bieber-assisted "Attention" and his most recent offering, Ppriime-produced "Woman." Records like these have set the tone for what's to come on the album. His debut album is set to be a combination of all his emotions, sweat and tears all tied together into 40 minutes. While the new stories Omah Lay is set to tell on his new album remain unknown, he has spent most of the last two years cutting his teeth as one of the most exciting artists of the now.
'Boy Alone' will be a body of work with a fine mix of love songs, infectious tunes and fiery club bangers, neatly packed from one of Port Harcourt's most viable hitmakers.
Featured Image Credits/The NATIVE