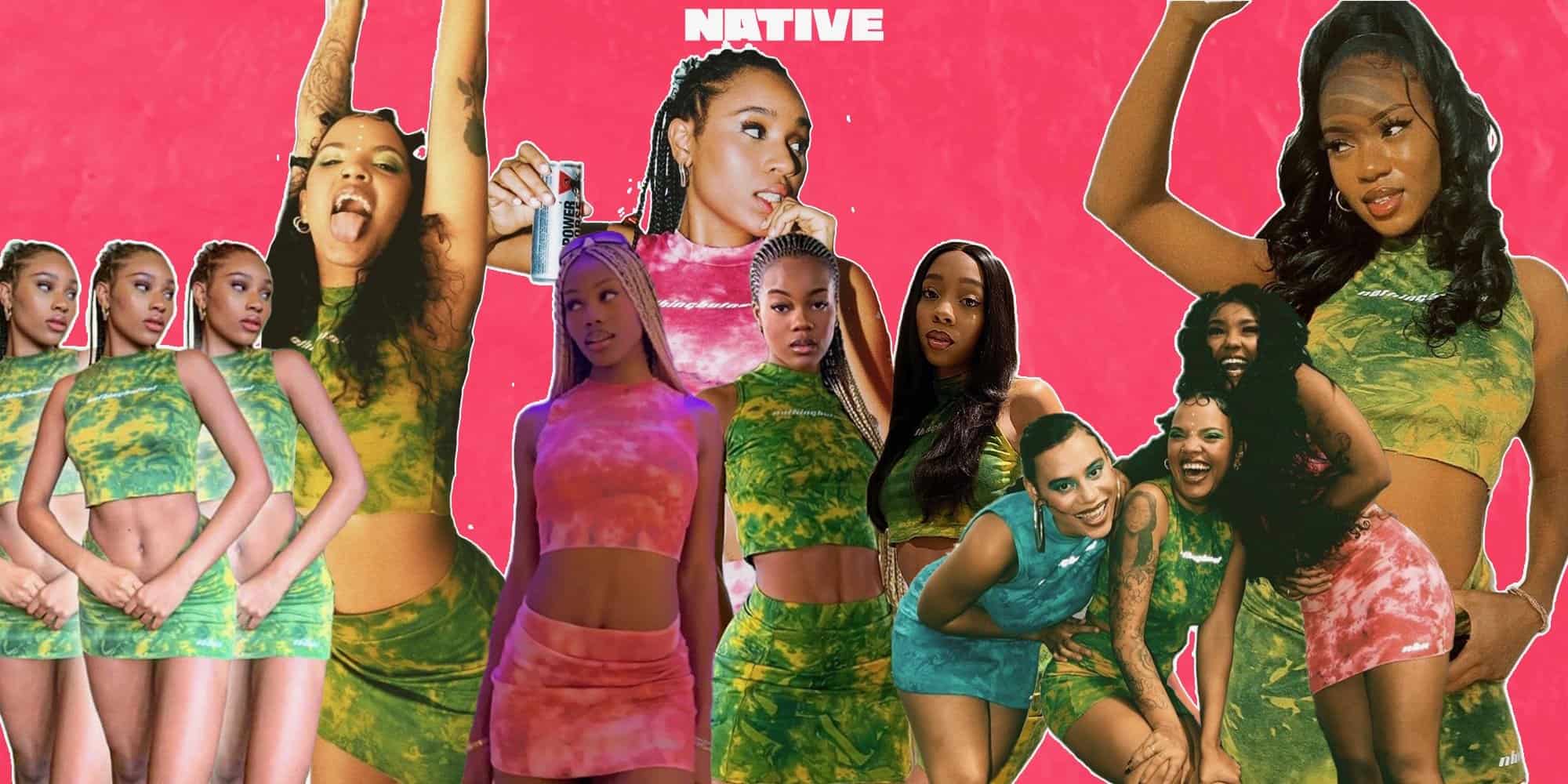 NBN Clothing Is ReImagining Streetwear In Nigeria
"Fashion is a sport, so you have to keep up."
Over the past few years, streetwear has emerged as an immensely lucrative industry in the world of fashion. In 2019, the global streetwear market was estimated to be valued at $185 billion, a considerable figure that was expected to rise significantly over the next couple of years.
As it continues to gain traction, particularly in a pandemic when our relationship with clothes have invariably changed and developed over time, many have questioned the sustainability factor of the entire streetwear industry and whether or not its posed to eventually fade out as life returns back to normal within the next few years. Still, in face of these polarising conversations, international Brands such as Supreme, Union and more continue to rack up impressive sale and resale value, establishing flagship stores around the globe and influencing the style and aesthetic of an entire generation of people.
Locally as well, streetwear continues to thrive. While it's been slow to catch on in these parts, over the past few years, there's been a gradual emergence of streetwear brands catering to the country's thriving creative scene. A number of local brands including Motherlan, Vivendi, Severe Nature and more, are gaining cult followings through the use of social media which has resulted in global recognition. These brands continue to channel their interests in music, sports, entertainment, art, and more through streetwear fashion which is now carving out a unique place for itself within our cultural identity.
View this post on Instagram
While streetwear makes its way towards mainstream recognition in Nigeria, more and more brands are emerging and filling up a much-needed niche in the market for these products. Cue in Nothing But Net (NBN), a new streetwear brand founded in 2020 for young women looking to diversify their wardrobe. The brainchild of 26-year-old Nigerian, Ayo Biobaku, the brand name was inspired by a double entendre that simply means to win at life while also aiming its focus at the current style trends of internet kids.
As the brand continues to make its mark both home and away and is worn by all our favourite influencers from Naomi Offor to Temi Ojora, we speak to the founder about the future of the streetwear brand. He explains that the brand was started to cater to youths who are subscribed to a growing culture of "winners" and "icons". From hoodies and tees to socks and womenswear, two pieces and many more, here's everything you need to know about NBN clothing.
Our conversation, which follows below, has been lightly edited for clarity.
NATIVE: Hi Ayo, how are you doing? Could you please tell me how NBN first began and the inspiration behind your brand name?
AYO: Hey Ada, I'm doing great actually. I have always been into sneaker culture, especially during my undergrad or master's. Whenever there's a sneaker drop, I would always go after it. So when I started my brand, I decided to tie my love for sneaker culture to an aspect of fashion then I started NBN pre-pandemic. The brand is focused on streetwear culture and internet kids. I do believe "fashion is a sport", as it is quite competitive. You wanna be better than everyone, so the name means a lot to me.
NATIVE: Who were some of your earliest fashion inspirations?
AYO: I've had so many inspirations but it's a fact that Kanye West started it all. From the start of Yeezy's to now. Even my mentor, Bryson Foster, who owns a brand called 'cease and desist" and makes clothes for big players such as Young Thug and more, also recognises Kanye's impact in fashion. I also respect the likes of Pharrell in fashion.
NATIVE: Do you remember your first-ever drop? What were some of the pieces that featured back then?
AYO: The LOVE WINS collection was my first drop, it had unique designs that feature a dog at the back. There's also one with cupid, and another with a teddy bear and so on. The message was important because it springs eternal, love always wins.
NATIVE: Who is the NBN consumer?
AYO: The brand is for the noughties and Gen Z kids who grew up on pop culture and are into street culture, sneaker culture and modern fashion. If you like Yeezy's or some Rick Owens, then I believe that NBN Clo is the brand for you.
View this post on Instagram
NATIVE: How has the reception been since you first started?
AYO: It's been really good. People are always taking photos of the looks and sharing them on social media. I go out to the club and people come to me and let me know they're wearing my stuff. It's just great seeing people wearing my designs. I love my product speaking for itself. Everyone you see wearing my stuff including the ladies, you can tell they are fans of street culture.
NATIVE: What are the realities of running your own fashion brand here in Nigeria and UK?
AYO: I run my business between Nigeria and the UK and you can always get them wherever you are in the world. It's for anybody really. As I said 'Fashion is a sport, so you have to keep up.'
NATIVE: What is the most challenging aspect of running your own brand? Equally, what's been the most rewarding part of owning a brand?
AYO: I think the most challenging part is not living up to expectations. When I started this I wanted everyone t o be like "yeah, he is No. 1". I wanted my brand to become the go-to when men or women were seeking out streetwear because I know how hard it is and all the effort and time that goes into running a brand in Nigeria. The most rewarding aspect, however, has been seeing my brand randomly worn in the streets.
NATIVE: How do you typically approach the design process and see things all the way to completion? Are you more of a collaborative designer or do you prefer to work alone?
AYO: I put them down and try to see how they will be received by the real world. I'd be home chilling while sipping on wine and start thinking about themes such as "LOVE WINS". I, then, create a mood board, so that when you see it all you see is what you understand from the concept of "LOVE WINS". I travel in my mind and inspiration comes consciously and unconsciously. I do things to make you think and the messages will also make you think.
I also definitely work alone. I've had opportunities with other designers but I've always preferred solo work. Even with my idols, I don't see myself doing a collaboration. I still have a lot to learn. I always think I can do better and I believe in my vision and it makes me feel youthful at heart. I see my brand as a community/tribe that is primed for growth.
NATIVE: How do you typically stand out from the competition in the country?
AYO: Can I just say that I don't think I have any competition and my brand speaks for itself and has its own distinct identity. The brand speaks to my personality and aesthetics. From looking at my brand you can easily take a peek at my persona. It shows how open I am. For example, with womenswear, I try not to oversexualise them with my designs. I was also hoping to add more inclusivity by highlighting members of the LGBTQIA+ in my future collections so stay tuned for that.
NATIVE: Biggest celebs that have been spotted in your garms?
AYO: It's mainly the alté scene. So people such as Wurld, Boj, Ladipoe. I'll be at the studio and I'll see them rocking my hoodies or they'll tell me how they want a pair of the hoodie or a tee and it means everything to me.
NATIVE: What's next for NBN?
AYO: Opening a flagship store soon, for sure. Any new drops will come probably after the store. I already have a lot of products out there and occasionally do restocks. I don't wanna do stuff because everyone else is doing it. I have ideas but I will put them out when I'm ready. For now just the flag ship store is my main priority.
View this post on Instagram
Featured image credits/NATIVE
---
.@adnnei dresses better than your faves. Get at me for style, trend and fashion tips.
---