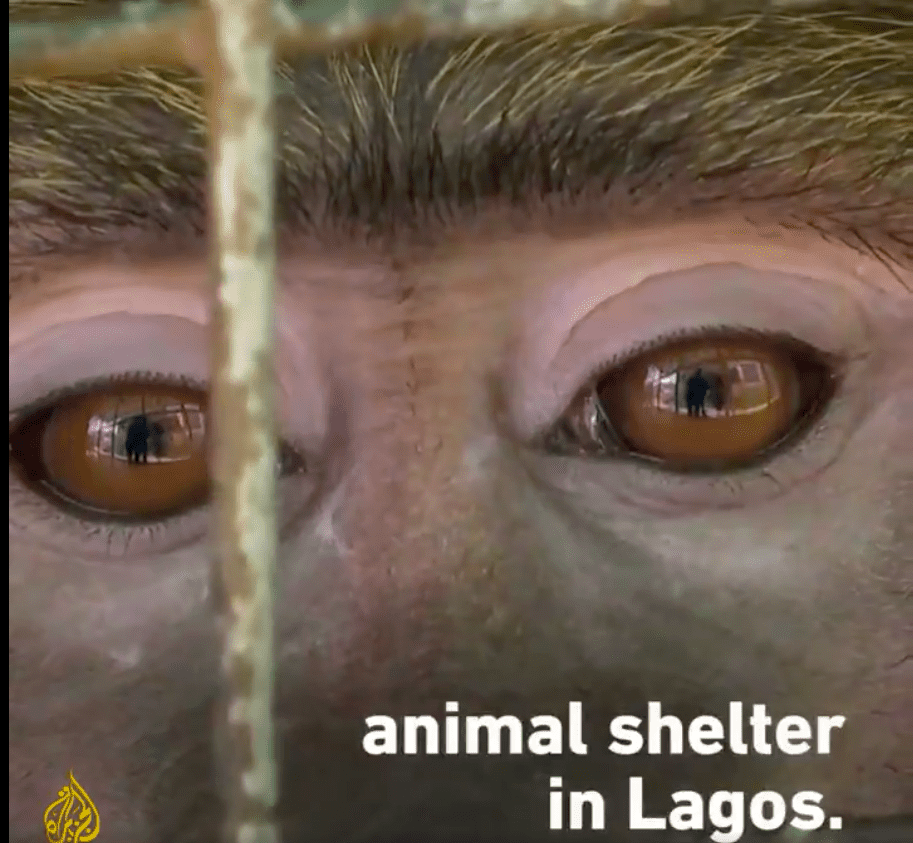 Mark Ofua is making conservation cool again
If you see snake, no kill am!
Mark Ofua is the veterinarian and conservationist from St Marks Animal Hospital, who runs a self funded animal shelter at Addo Road, Ajah. Nicknamed the snake man of Lagos, Ofua has operated the shelter for five years and rescued a number of endangered animals, such as pangolins, civets and genets. The discussion around animal conservation ranks very low in Nigeria, animals are seen as food, with reports of dwellers harming whales and turtles for sustenance. The indifference towards the lives of animals poses a threat to Lagos, as displaced animals are reintroduced in other habitats without natural checks and balances; worsening the interaction between these animals and their prey.
Globally, the world is more attuned to the cost of not protecting wildlife.  The ecosystem is already suffering from indifference to environmental issues, particularly in the Amazon Rainforest where scientists deduce the rapid growing wildfires stem from drought and increased human activity. Ofua's safe haven for animals is a call to develop new societal attitudes towards preserving animals and the environment in Nigeria. There needs to be a push beyond formulating policies to counteract these issues, public apathy for animals can be limited by well-researched education on climate change in schools and workplaces. Short-term, garnering public patronage for Ofua's shelter will increase the number of animals being rescued and the level of care offered; from volunteering at the Nigerian Conservation Foundation,  to donating to their cause, an impact can be made towards maintaining the balance in our own sphere of the world.
The Nigerian Conservation Foundation is a non-governmental organisation with a focus to nature conservation and sustainable development in Nigeria. It has been majorly involved with government policies aimed at protection of the environment. The organisation calls on support from the public through corporate partnerships, sponsorships and contributions to the annual fund through tax-deductible gifts.
Watch his interview with Al Jazeera below:
Meet the Nigerian man running a self-funded animal shelter in Lagos 🐍🐒🐕 pic.twitter.com/lhphbmkO82

— Al Jazeera English (@AJEnglish) August 21, 2019
Image Credits: Al Jazeera
---
Tami is a lover of astrology, good music and supporting women. Tweet your fave female artistes at her @tamimak_
---