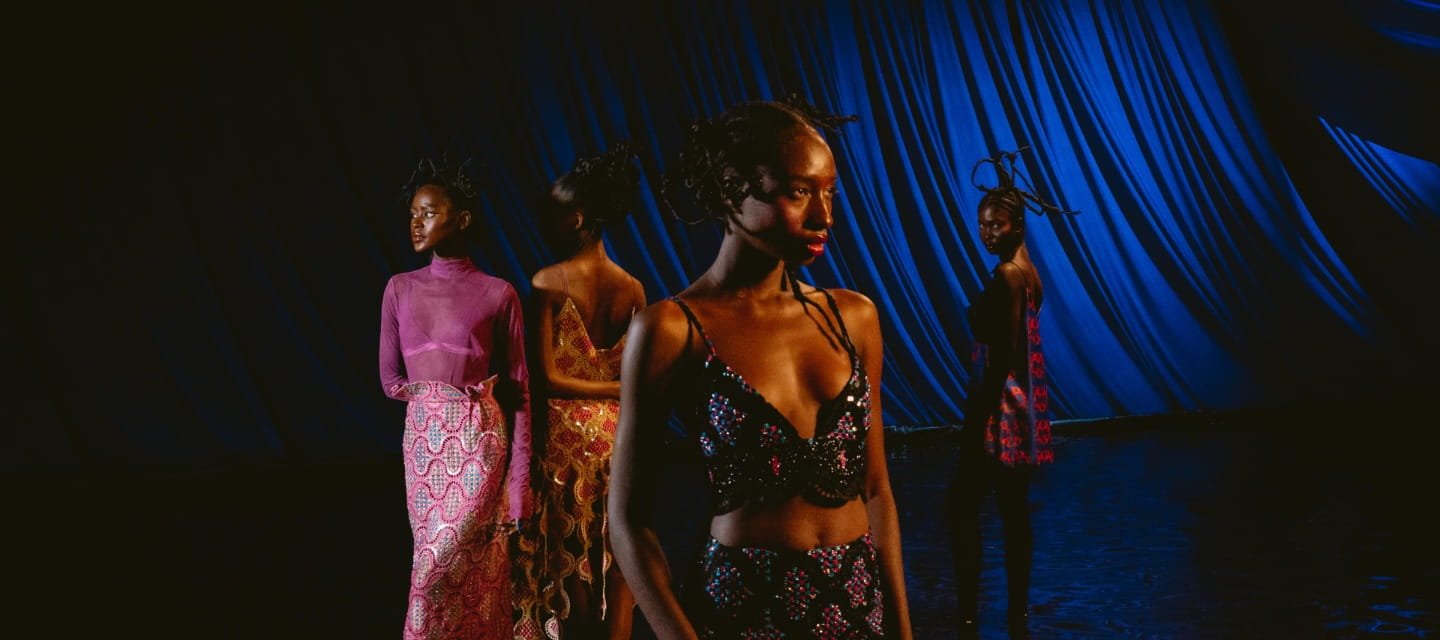 Watch Lisa Folawiyo and Daniel Obasi's fashion film, 'Kéére O!'
paying homage to non-verbal forms of communication
Since the brand's inception, Lisa Folawiyo has broken boundaries in the Nigerian fashion industry with their daring and innovative designs and prints. Following the release of their latest collection, 'Coll 22', the brand has now followed up with a new fashion film, 'Keeree O', directed by Daniel Obasi.
After over a year defined by understated, practical clothing to suit the COVID-imposed lockdown, the fashion industry seems to be coming back in its fullest glory. Back in October, we witnessed the return of Lagos Fashion Week with some of the most memorable runways Lagos has ever seen, and from Andrea Iyamah's beachfront runway, to Orange Culture's standalone show, the shift in fashion culture and presentation is clear.
View this post on Instagram
The 3-minute film is centred around Lisa Folawiyo's vibrant new drop, 'Col 1 2022', a collection that portrays fashion and creative expression as essential tools for non-verbal communication. The newly released film masterfully combines opposing colour schemes, textures and styles to reinforce Folawiyo's method of pairing unlikely, complex objects and draping them in gorgeous silhouettes.
According to Folawiyo, this collection represents the chaos we collectively experienced in the past year with it's "polarising ideas that meet and merge". Through the prints, this collection also pays homage to indigenous forms of communication, inspired by traditional Yoruba, Igbo and Hausa proverbs.
Aside from the fine tailoring and impressive silhouettes which were made to celebrate different facets of femininity, the film also features varying local beauty and hair techniques, inspired by traditional hairstyles from across Nigeria. Backed by an alluring soundtrack which was produced by Daniel Obasi himself, the noir-inspired film serves as a departure from Folawiyo's bright, vibrant aesthetic, as the pair instead evoke a darker, more haunting feel using elements such as water, hair, hues and sound.
Watch 'Kèéré O!' below.
Featured image credits/DanielObasi