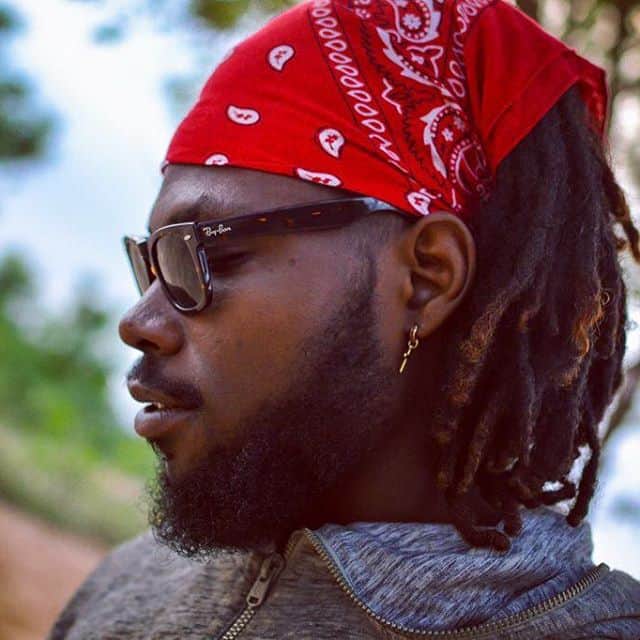 Genre-bending ain't nothing but a thing on Tenatenpo's "Apartment 15"
Drugs, co-dependence and destructive love. All the good stuff.
Multi-genre singer Tenatenpo is easily one of the most consistent creators making their way into the mainstream. His opus "Dirty Designer" released earlier this year as the lead single for his EP, For The Ladies on the Runway, introduced him properly to the discerning Nigerian listener. And his svelte vocals and Latinx inspired strain of reggaeton put him miles ahead of everyone else dabbling in the genre. But Tenatenpo has no intention of being pigeonholed as a dance hall artist and is branching out, this time with a cover that samples Mac Miller's "Red Dot Music". 
His cover, called "Apartment 15" sees him use a complete sample of the original song's classic hip-hop instrumental and put his own trippy trap soul spin on it. Weaving a tale of co-dependence, drugs need, and mutually destructive behaviour, Tenatenpo lures us into the lives of a couple whose relationship is spiraling out of control and makes us empathize with their flawed love. He does a great job of owning the beat, so much that if you had never heard Red Dot Music, you'd never guess the song's past incarnation.
We love Tenatenpo's music just how it is, but with the dexterity he shows on "Apartment 15" we can't help but wonder if we're missing out on a whole other Beasty Bragga.
Listen to "Apartment 15" here.