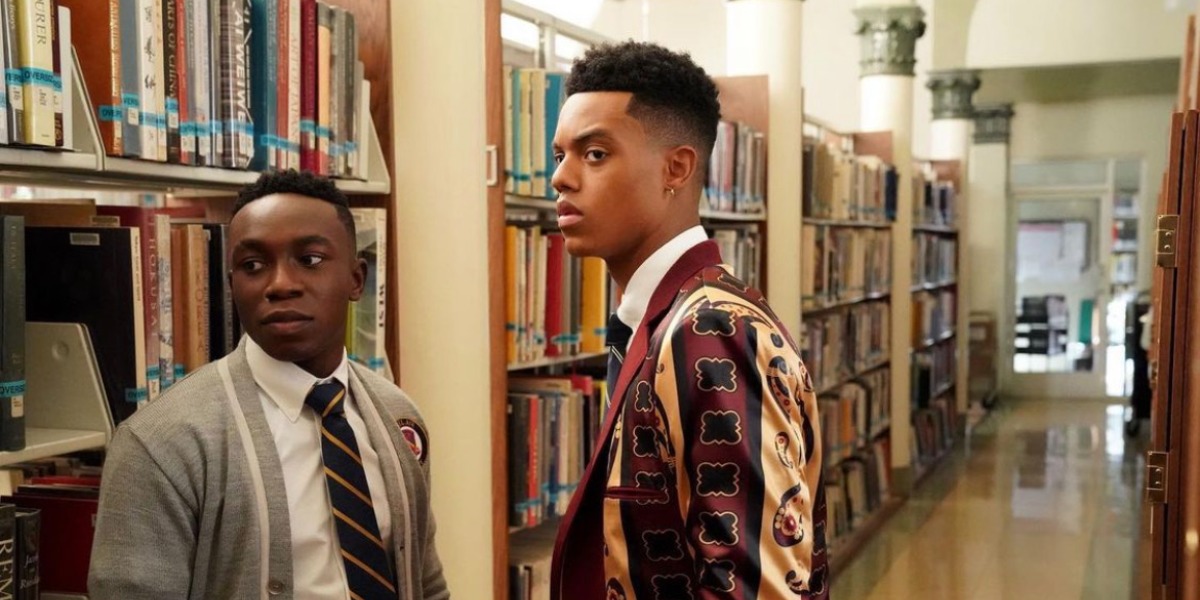 All the Nigerian actors in the Bel Air reboot
Featuring Olly Sholotan & Jimmy Akingbola
In the early noughties, 'The Fresh Prince of Bel-Air' ran on American TV for six years, becoming one of the most beloved sitcoms representing the various lives of Black people. Centred on Will (played by Will Smith), a young high-schooler learning the motions of both private and public life, the original sitcom leaned on comic dramatisation to give insight into what it meant to be Black person in the nineties. Now, there's a reboot of those classic scenes which are being reprised for a modern audience.
Conceived by executive producer/showrunner Morgan Cooper and former star Will Smith, 'Bel-Air' is now available to stream, and everyone's already raving about the new Banks family. The arcs of some characters were tweaked to inspire a robust exploration of Blackness, especially taking into account the racial-charged events of the past 30 years. For some reviewers, it wasn't quite a successful experiment while for some, there was a general sense of excitement at having this full-circle moment.
The series premiered on Peacock with four new episodes, following the journey of Will Smith (Jabari Banks) from the slummy areas of West Philadelphia to the opulence of Bel-Air's gated communities. As confirmed by several characters of the series, each actor in the reboot was approved by Will, who wanted faces who carried the sitcom's originality while repurposing their roles to embrace more complex contemporary concerns.
Of course, remakes of our favourite shows are usually frowned on—if anything, we desire to hold those delicate strands of our cherished memories. And yet, mining our past loves for a new feel has become a blooming section of Hollywood and there's little to be done to stop the capitalist machinery from surging forwards.
You'd surely be more inclined to check out the series if we told you that two young actors of Nigerian descent feature in it. Here's some information on them and the roles they play in this anticipated series.
OLLY SHOLOTAN — CARLTON BANKS
View this post on Instagram
The 24-year-old was born in Atlanta, Georgia and is a multifaceted artist, having dabbled in music and production in the past. In Bel-Air, he's tasked with bringing the character of Carlton Banks to life. Originally played by Alfonso Riberio, Sholotan continues in the pivotal role as Will Smith's cousin.
So far, a number of viewers have drawn distinctions between Riberio's Carlton and that of Sholotan. The latter is overtly hostile towards his cousin who, coming into the Banks family, becomes a threat: Carlton imagines him falling out of love with his own folks as Will is increasingly welcomed into their warmth. Indeed a number of scenes featuring both co-stars are confrontational, leading viewers to speculate on the dynamics of their relationship as the series advances.
JIMMY AKINGBOLA — GEOFFREY
View this post on Instagram
Born James Olatokunbo Akingbola, 44-year-old Jimmy is one of the most accomplished actors on the cast of Bel-Air. His long career has seen him star on a number of films and the British-Nigerian is also the voice in computer games for electronic game brands like the EA, PlayStation and Disney.
On 'Bel-Air', Jimmy plays the role of Geoffrey, one of the original show's funniest characters, formerly played by Joseph Marcell. The Geoffrey of Jimmy's execution is a bit different from Marcell's, repurposed into the new show's more serious outlook. As Jimmy himself said, the new Geoffrey's "got a different kind of swagger. He's street smart and book smart, he's a chameleon, he's a shape shifter, so he knows what it's like on the streets and he knows what it's like in high society mansions or the corporate rooms."
Featured image credits/