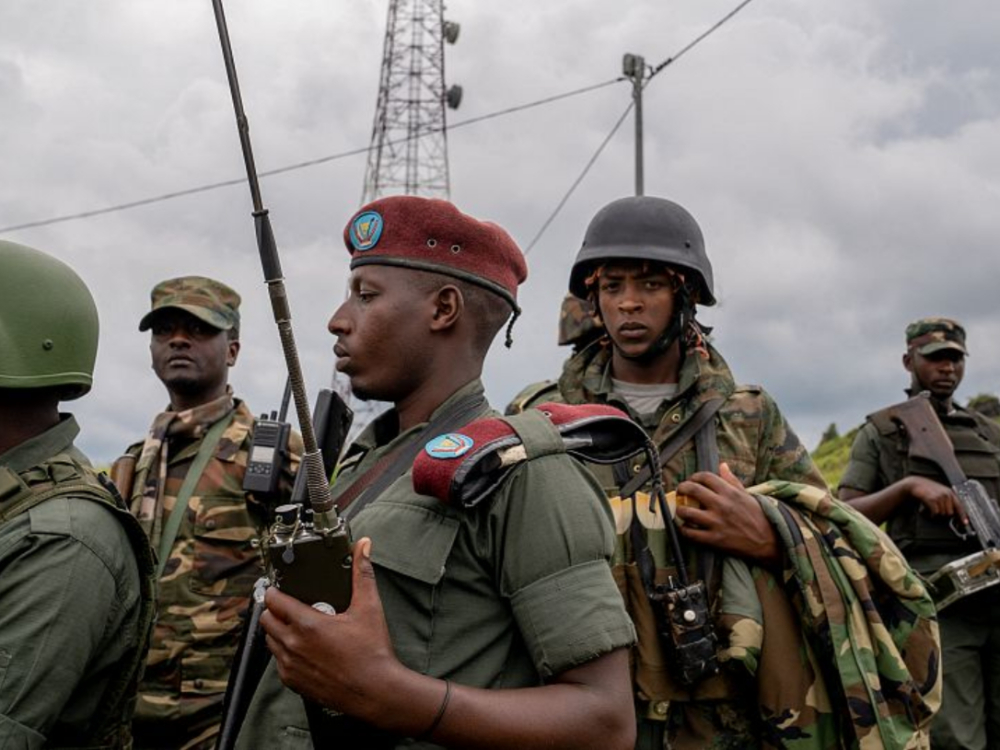 What's Going On: Human Rights Issue in Somalia, Disease Spike in Sudan & More
Notable headlines from around the continent
"What's Going On" Tallies Notable News Headlines From Across The Continent — The Good, The Bad, And The Horrible — As A Way Of Ensuring That We All Become A More Sagacious African Generation. With This Column, We're Hoping To Disseminate The Latest Happenings In Our Socio-Political Climate From Across The Continent, Whilst Starting A Conversation About What's Important For Us To All Discuss. From Political Affairs To Socio-Economic Issues, 'What's Going On' Will Discuss Just That.
---
SOMALI JOURNALIST FREED DESPITE JAIL SENTENCE
Abdalle Ahmed Mumin, a Somali press freedom advocate and freelance journalist who was given a controversial two-month jail term, has been freed by sympathetic prison officers. According to a message shared on his Twitter page, Mumin revealed that a Banadir Court judge sentenced him to two months in jail despite the fact he was detained five months ago.
This morning, Banadir Court judge, who was reading a pre-drafted letter sentenced me to 2 months in jail despite the fact I was detained 5 months ago.

To my surprise, when I was taken to #Mogadishu central prison, officers refused to jail me granting my immediate freedom. pic.twitter.com/2IRSu3s8Hn

— Abdalle Ahmed Mumin (@Cabdalleaxmed) February 13, 2023
In October 2022, Mumin was arrested after a government crackdown on information about the militant group al-Shabab. The Somali Journalists' Syndicate (SJS) called Mumin's sentence on security-related charges a "travesty of justice." The Committee to Protect Journalists (CPJ), an American independent non-profit, had issued a statement calling for Mumin's immediate release.
"Abdalle Ahmed Mumin is a fearless and tireless advocate for the rights of Somali journalists to report the news freely and independently. His arrest is an unacceptable aggression and is undoubtedly sending a ripple of fear through the Somali media community," said CPJ sub-Saharan Africa representative, Muthoki Mumo. "Authorities should release Abdalle Ahmed Mumin immediately and unconditionally, and should instead work to create a climate in which Somali journalists can work without fear."
"I went straight to my office to conduct my daily routine. I will continue to be on the forefront of defending press freedom and human rights in #Somalia," Mumin tweeted.
MAKERERE UNIVERSITY ENFORCE BAN AT GRADUATION
The management of Makerere University, one of Africa's most prestigious universities and Uganda's largest and oldest institution of higher learning, has banned students and parents from bringing cell phones at the 73rd graduation, which starts on Monday, February 13, 2022, at Freedom Square, inside the main campus in Kampala.
Although no reason has been given for the ban, other items prohibited from the ceremony include alcohol, cameras and video cameras, dangerous weapons (such as guns and knives), cigarettes, chemicals, back bags, lighters, canned foods and bottled drinks. A total of 13,221 students are scheduled to graduate, with each allowed to invite only two guests.
According to the chairperson of the Ceremonies Committee Prof Patrick Mangeni, the university will hold a five-day graduation ceremony, with faculties being assigned different graduation dates across the week.
On Monday, students from the colleges of Natural Sciences, Health Sciences and School of Law will graduate; on Tuesday, students from the colleges of Education and External Studies, Agriculture and Environmental Sciences will graduate; on Wednesday, students from the colleges of Business and Management Sciences, Computing and Information Sciences, and Veterinary Medicine, Animal Resources and Bio-Security will graduate; on Thursday, Makerere University Business School will graduate their students in the various disciplines and the graduation will close on Friday with students from colleges of Humanities and Social Sciences, Engineering, Design, Arts and Technology.
First Lady Janet Museveni, who is also Minister of Education and Sports, is expected to grace the occasion.
UPDATE: Graduants arrive at Makerere University for the 73rd graduation ceremony. A total of 13,221 graduands will graduate in the 5-day ceremony which kicks off today. #MonitorUpdates
📹: @DamaliMukhaye pic.twitter.com/FjBuaeQ6bJ

— Daily Monitor (@DailyMonitor) February 13, 2023
DR CONGO SOLDIERS GET DEATH SENTENCE
A court in the east of the Democratic Republic of Congo has sentenced seven soldiers to death for cowardice in the face of the enemy and murder. The soldiers had fled advancing M23 rebels, retreating through the town of Sake where they caused the death of two people by recklessly discharging their arms. Last November, three other soldiers were convicted of cowardice and sentenced to death.
DR Congo soldiers running away from the frontline in Sake arrive in the centre of Goma pic.twitter.com/vnEn3J7JWO

— CHARLES RWOMUSHANA (@rwomchechen) February 10, 2023
The M23 rebels, who control large territories in the mineral-rich North Kivu province, are part of DR Congo's long history of conflicts. Some of the conflicts based are on ethnic rivalry while others are driven by the fight to control the country's mineral wealth. Last week, Pope Francis, who visited DR Congo and South Sudan to mark his 40th Apostolic Journey abroad, called for a ceasefire to the armed conflict that has plagued the country.
Throughout the M23-led conflict, the DR Congo, the US and UN experts have accused neighbouring Rwanda of backing the rebels, which the Rwandan government has denied. The lawyers of the seven soldiers plan to appeal their sentences.
SUDAN FACES SPIKE IN MOSQUITO-BORNE DISEASES
According to VOA News, a recent spike in mosquito-borne diseases—such as dengue fever and malaria—has highlighted the fragility of Sudan's health system. The country's underfunded public health sector has struggled to effectively diagnose or treat patients as significant government spending went to its vast security services.
"While malaria is common across central and southern Sudan, large dengue outbreaks are rare," the report notes. "But last fall and winter, dengue fever spread to 12 of the country's 18 provinces, killing at least 36 people and infecting more than 5,200, according to Sudan's Ministry of Health. However, the actual numbers are likely higher, given the limitations on testing."
The UNICEF also supported the report, stating that access to health services is often a big challenge for many Sudanese families. "Only 70 per cent of the population has access to a health facility within 30 minutes travel from their home (and 80 per cent has access to health facilities within one-hour's travel)," the humanitarian aid organisation notes. "And when a health facility is reached, care is of insufficient quality."
The country's leaders have been accused of not disbursing more funds towards the health sector, with the health ministry receiving less than half of the allocation of the Sudanese Armed Forces and the Rapid Support Forces, the country's largest paramilitary group.
Featured image credits/
---